Park Proposal with a View over London
With Summer drawing to a close, we're taking you back to sunny and warm June. The perfect weather for this gorgeous picnic park proposal with a breathtaking view over London for Amir and Hala's proposal!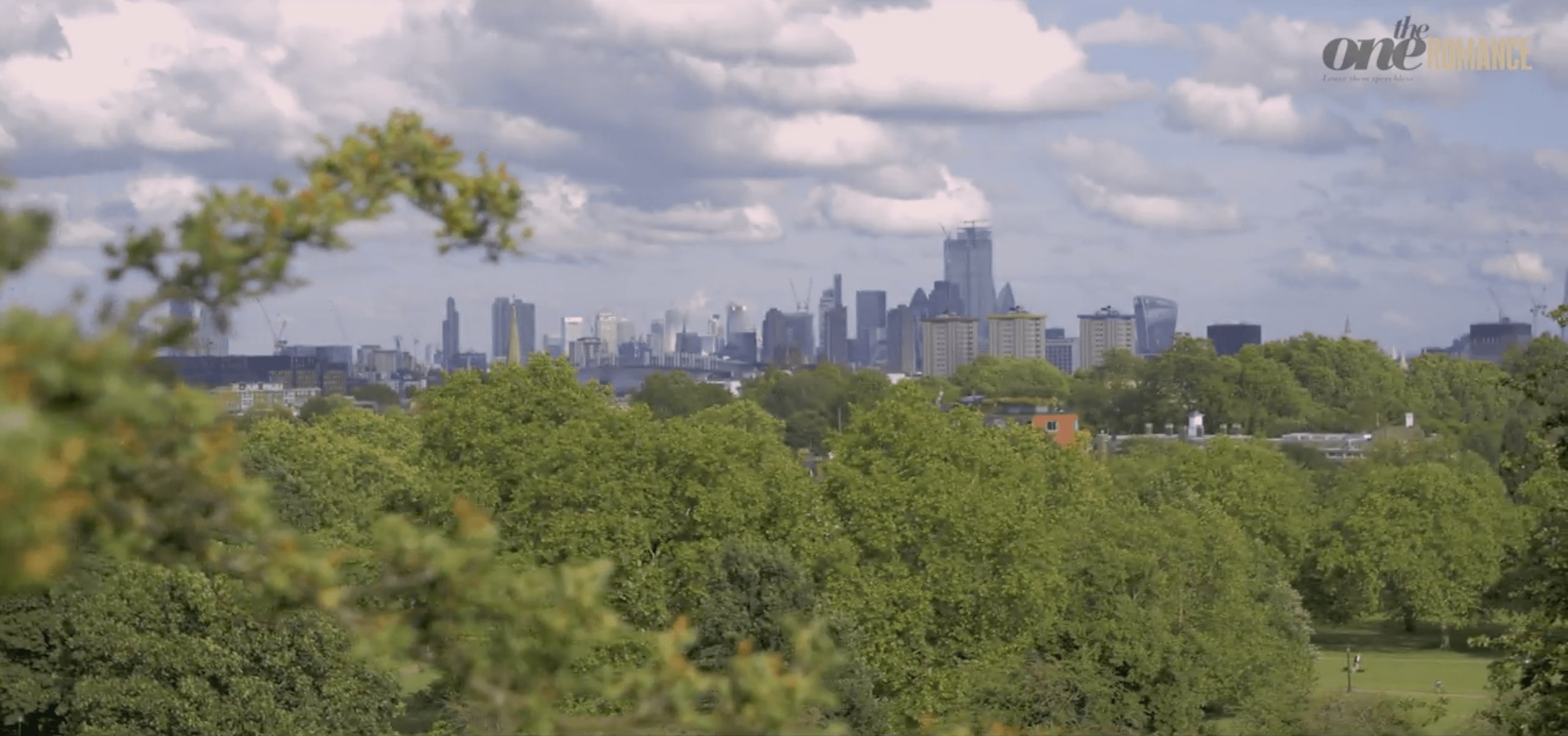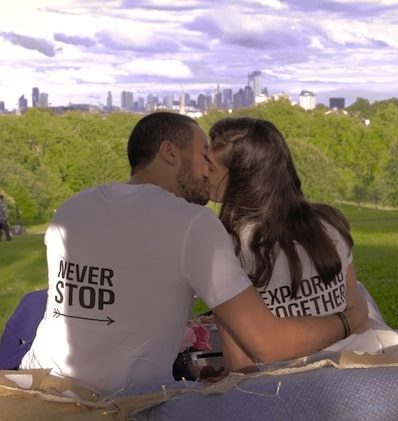 Visiting all the way from Lebanon, Amir needed our help in finding the perfect location for his proposal. He was looking for something a little bit private and in nature but also very clearly in London. Of course, our Award-Winning Proposal Planners had just the place in mind!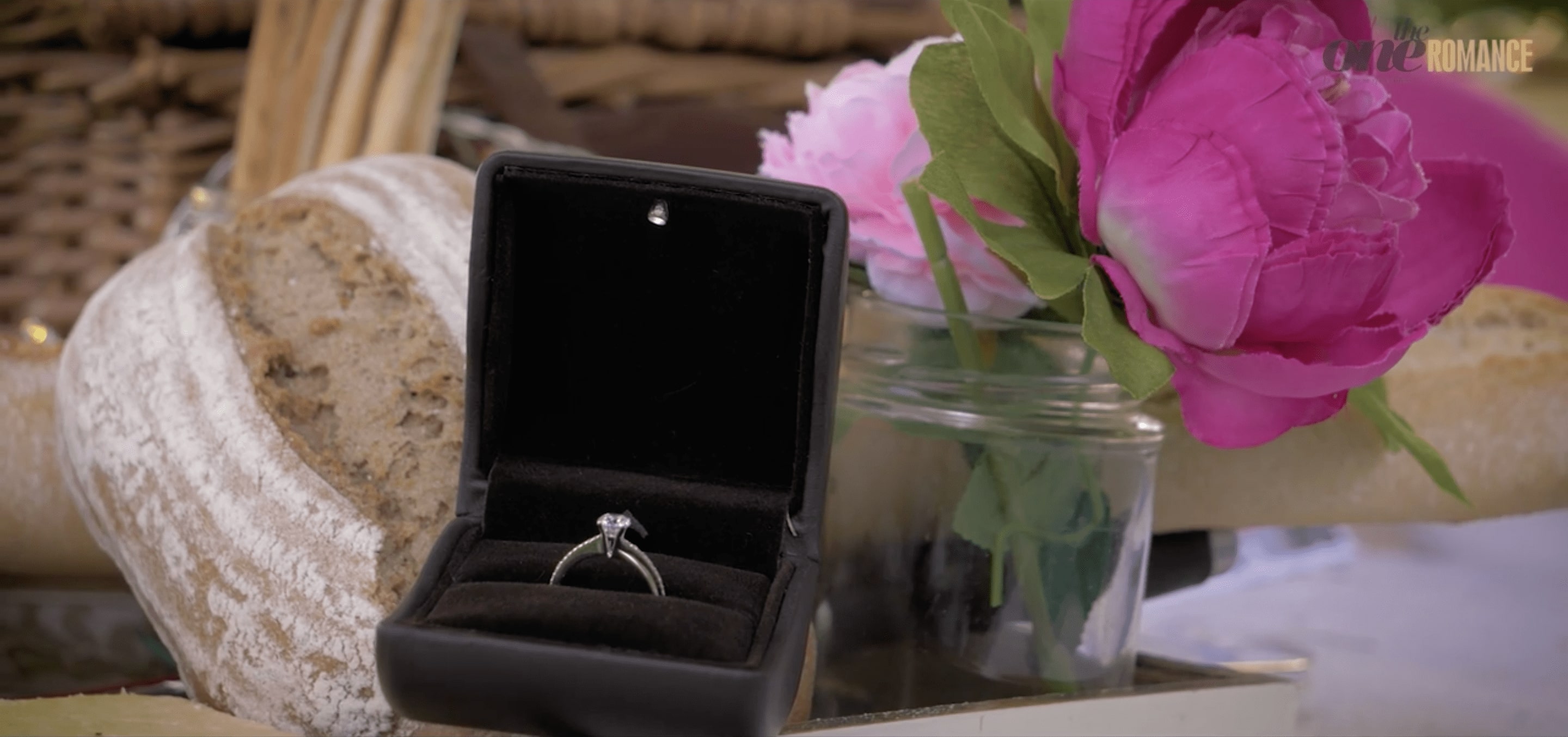 Primrose Hill is a beautiful park with one-of-a-kind views over London and lots of private spots. It ticked all of Amir's boxes!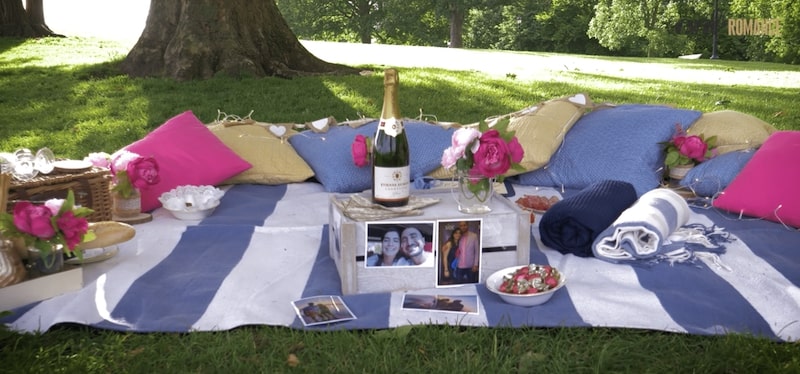 The weather was beautiful on the day and the Team got to work setting up the park proposal. The videographer arrived and found a perfect hiding spot to capture the first moments.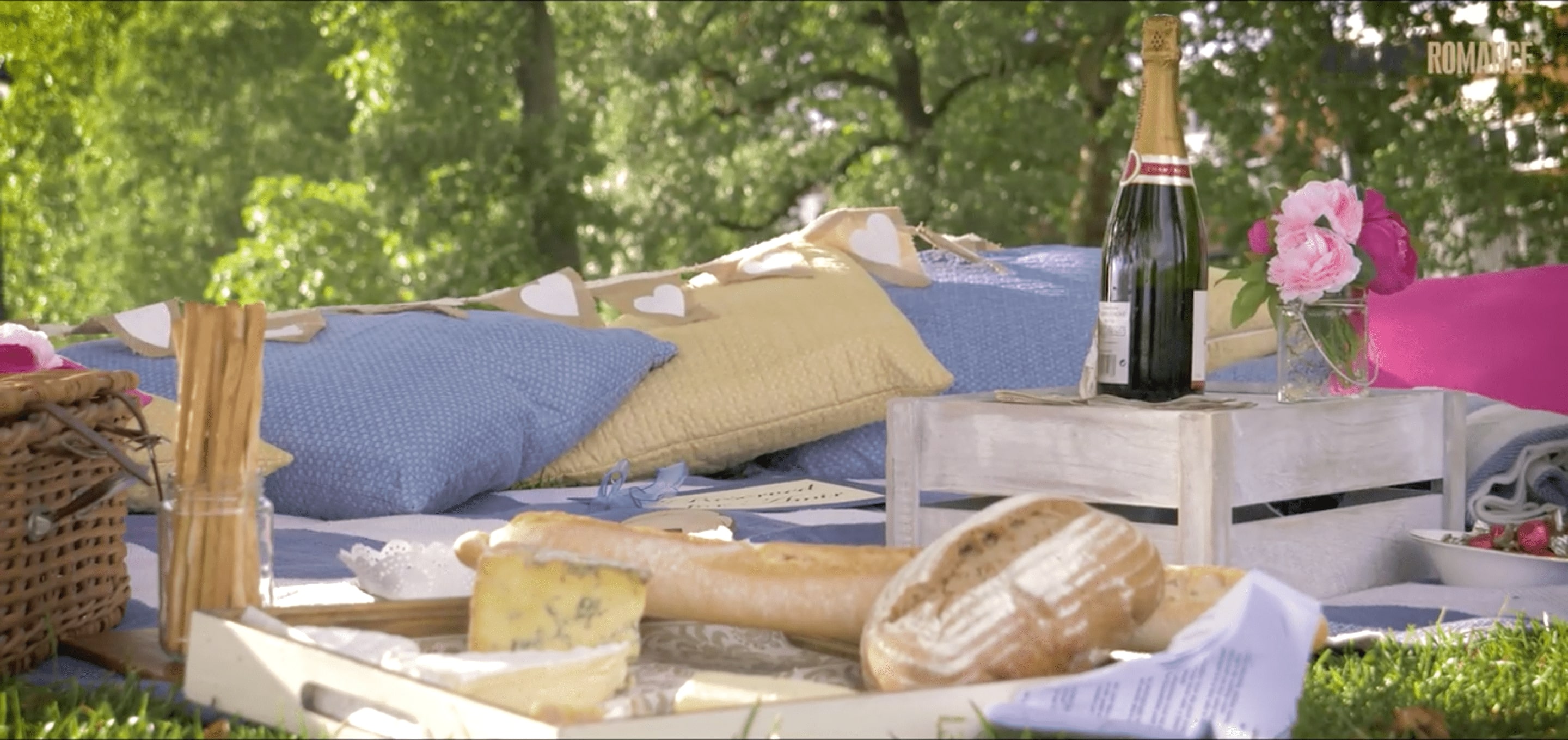 Amir and Hala were walking through Primrose Hill when they came across a picnic set up with a sign "Reserved for Amir". At this point Hala knew something was going on…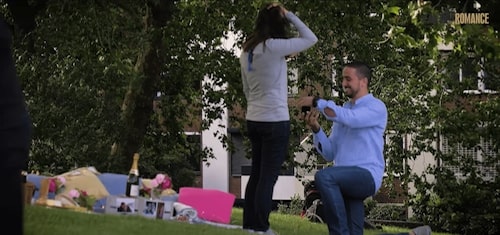 Then, Amir got down on one knee and proposed! Check out the video to see one of our favourite reactions yet!
Of course, she said yes!
And they even got a cheer from the people around as they realised what was happening!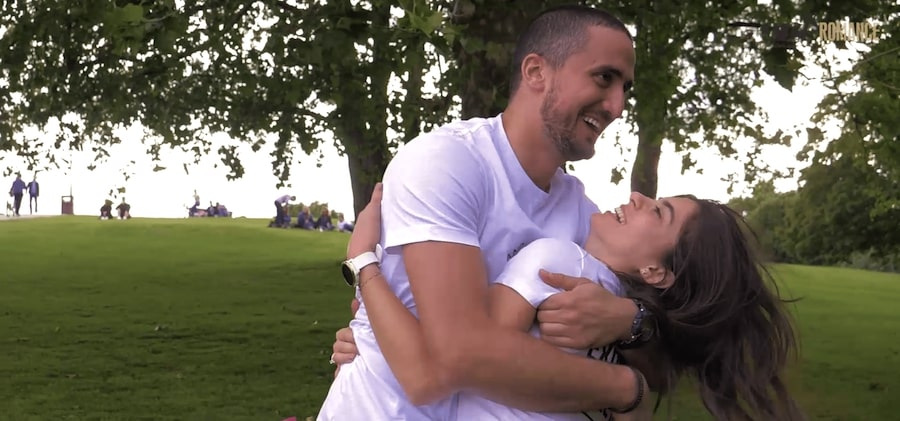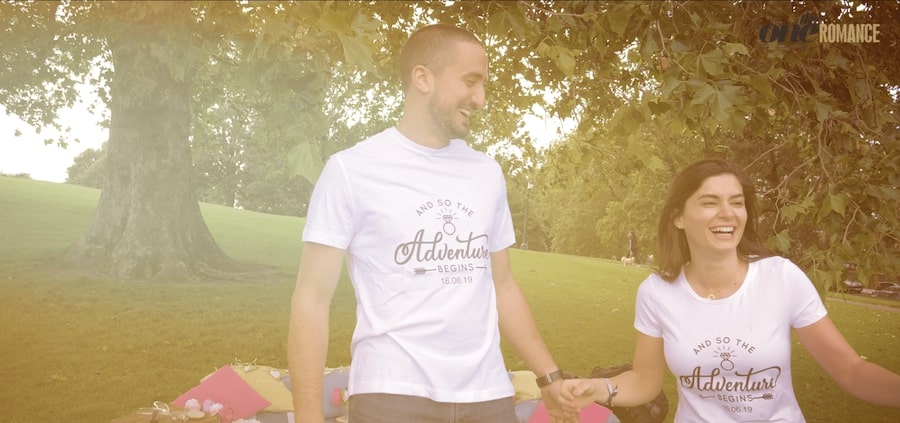 Amir had even printed out these cute t-shirts with the words 'NEVER STOP EXPLORING TOGETHER' on the back. He also had made a compilation of photographs of their travels together for them to watch whilst enjoying their picnic.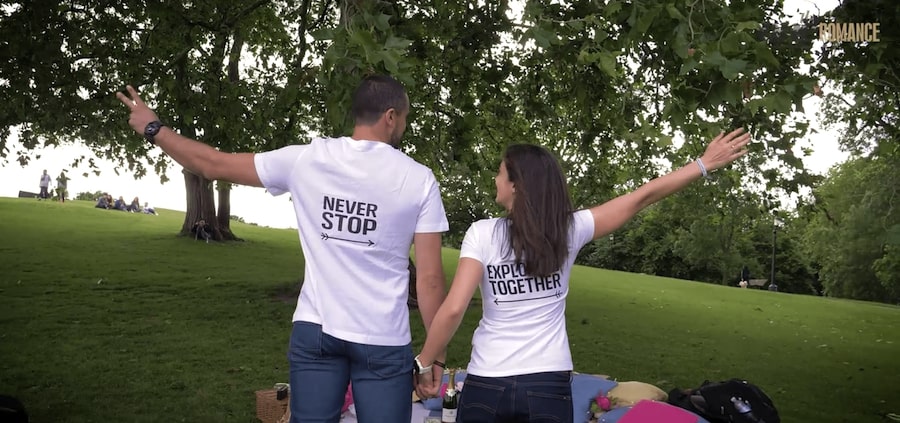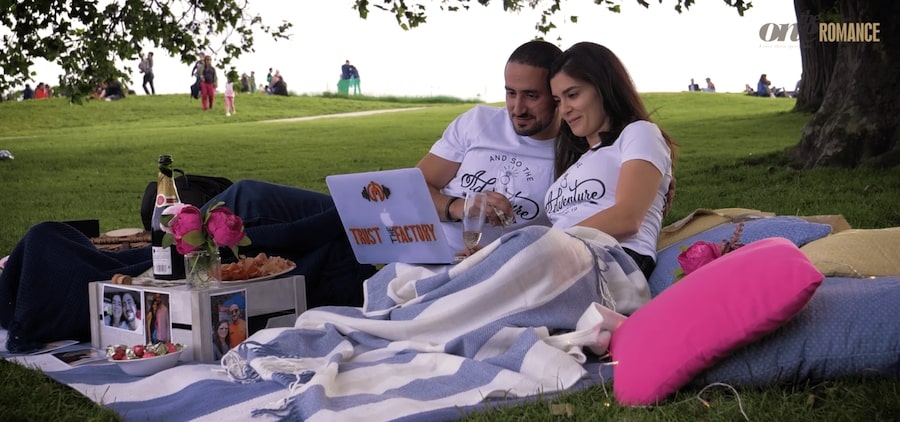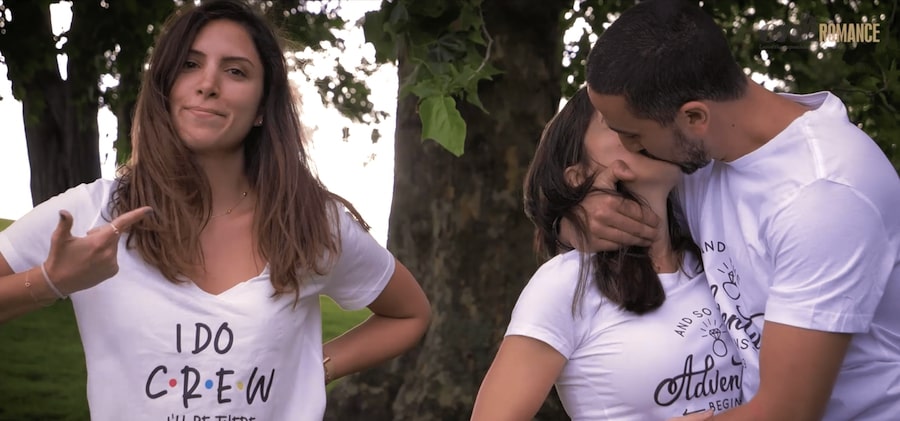 We absolutely loved putting together this proposal for Amir and Hala! It was a classic, personal and incredibly memorable proposal. We wish them all the happiness for their future together and many more travels!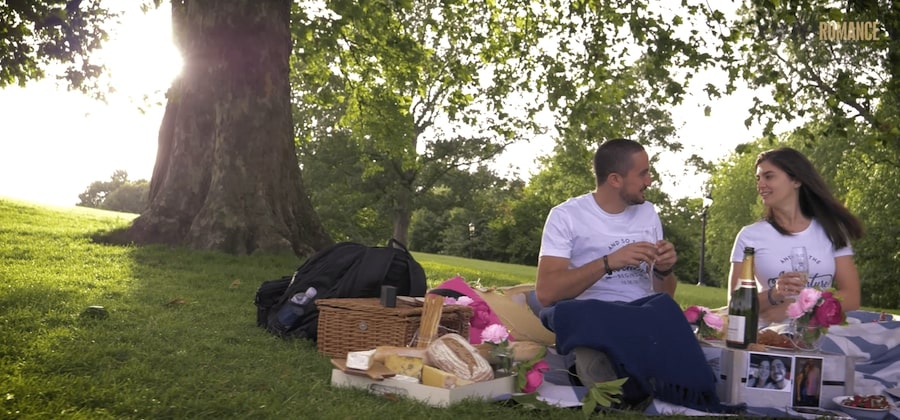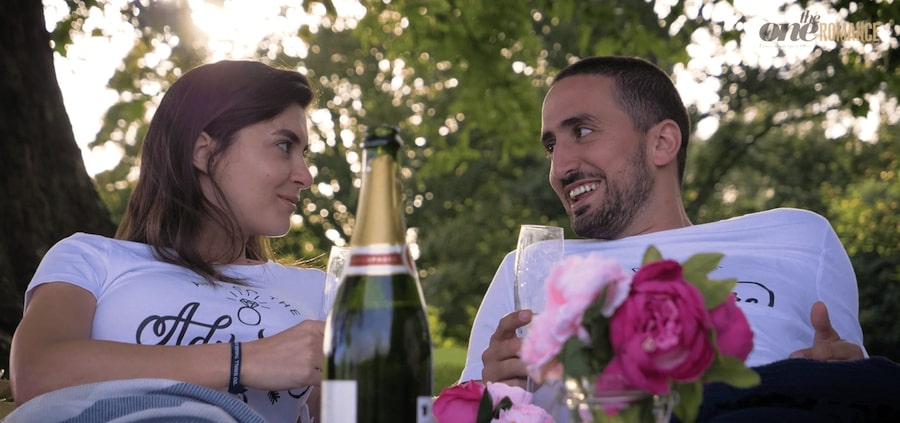 Feeling inspired and already looking forward to next Summer? Do you think you've found the one you want to spend the rest of your life with? Get in touch! It's never too early to start planning your marriage proposal!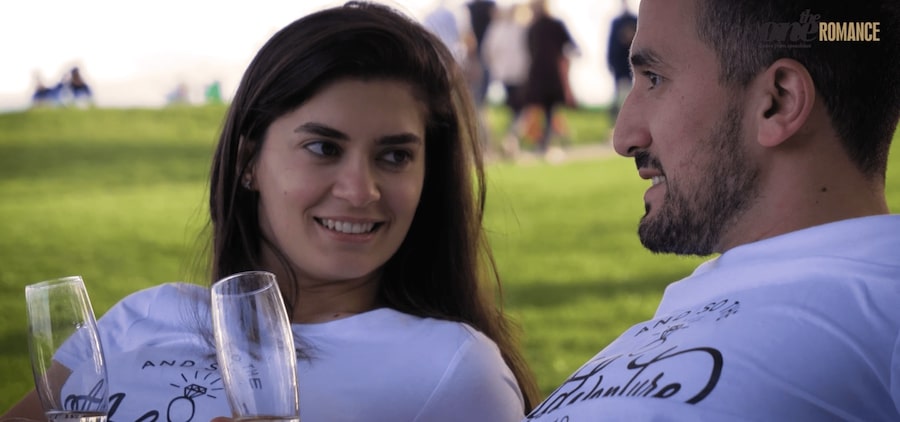 Proposal Planner: Ola Parkes
Videographer: Chris Jackson