Marry Me Lights – Propose at The Shard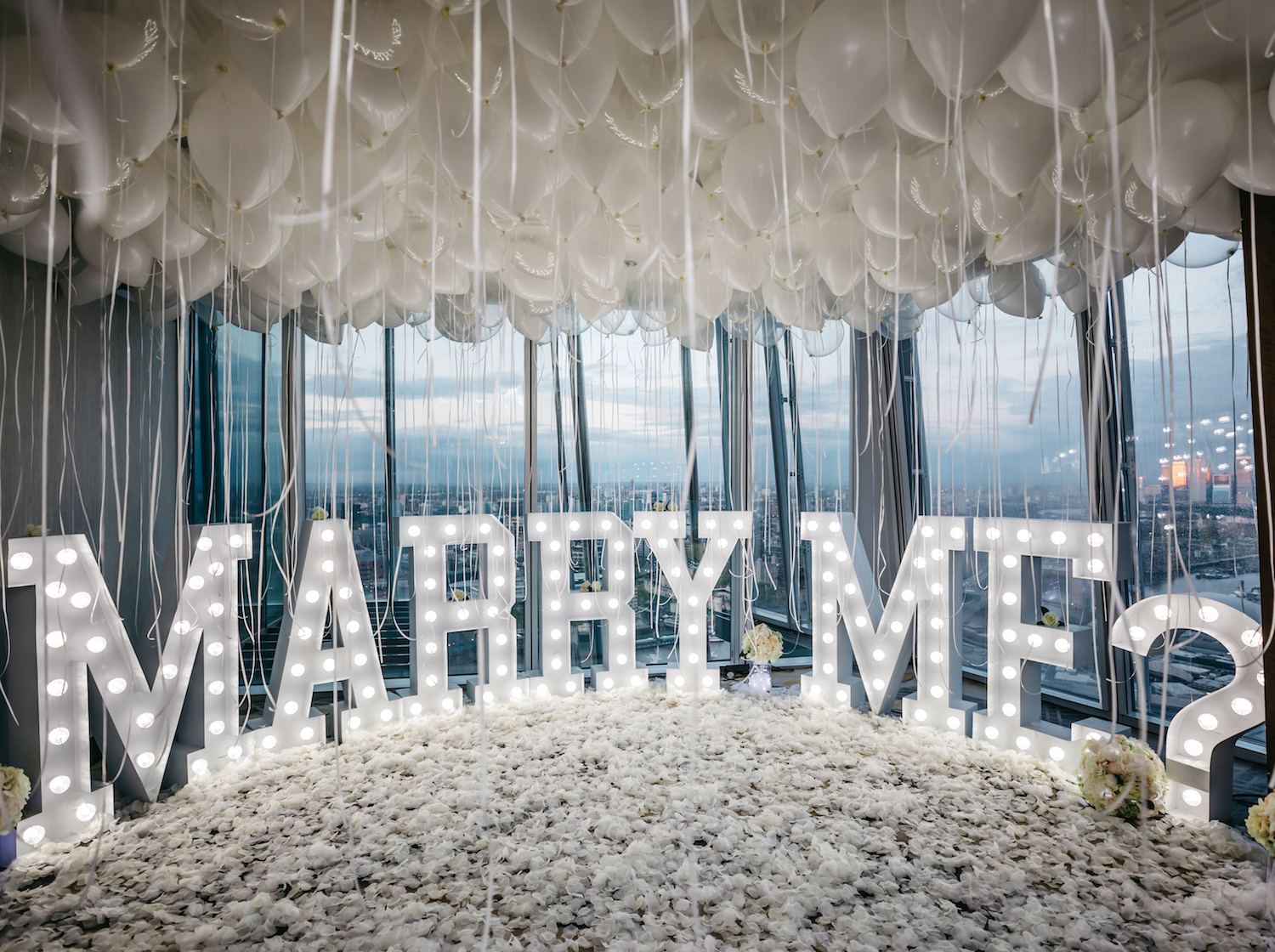 Would you like to propose at The Shard in London? Keep reading to find out what we can do for you to make your proposal memorable for both you and your partner!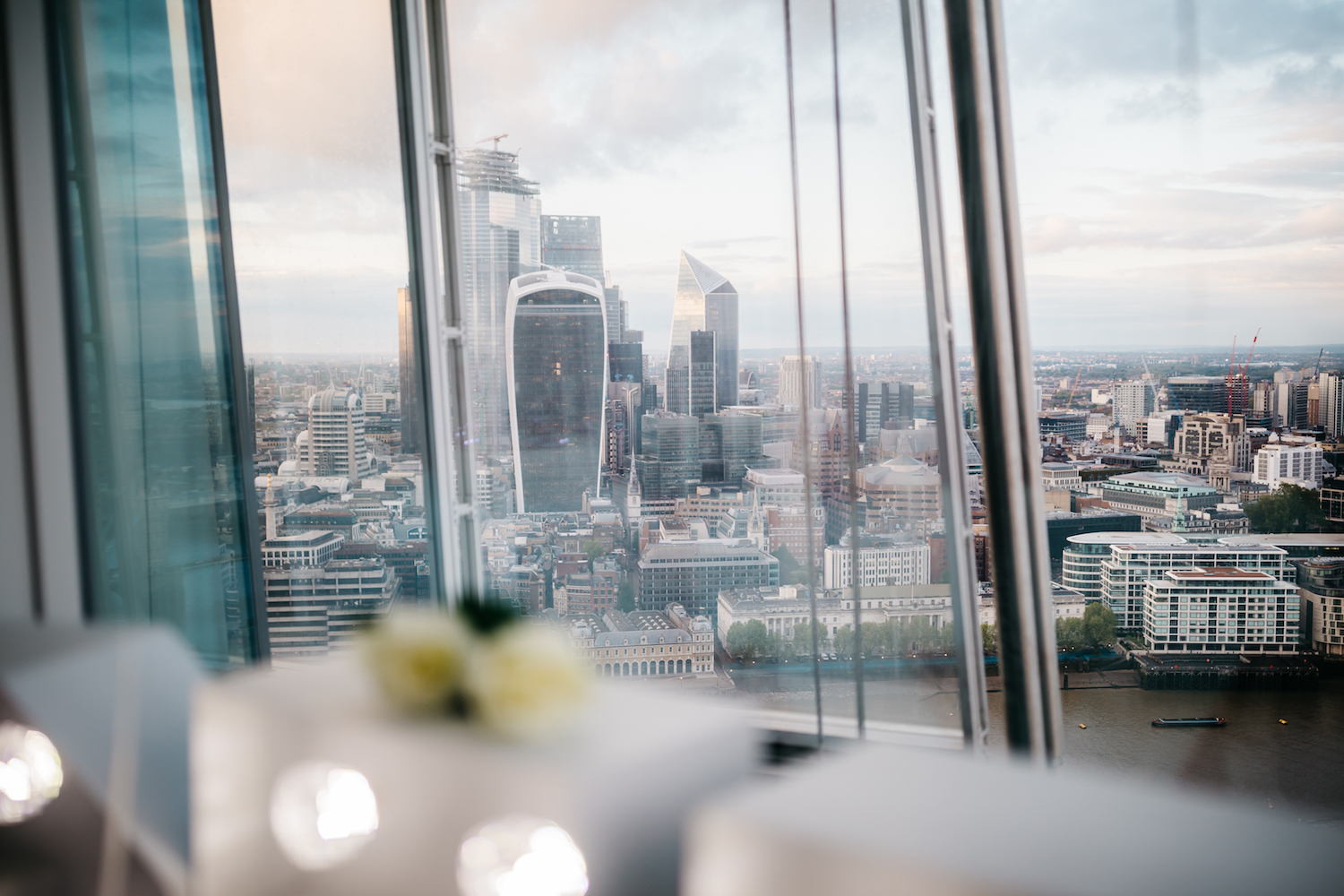 Birthday's are a perfect day to propose as you can spoil their partner without them becoming suspicious! Kishan went above and beyond for his girlfriend's birthday from the moment she woke up right to the very end. Our Award-Winning Proposal Planners helped him plan every element including booking his hotel, the restaurants and The London Eye!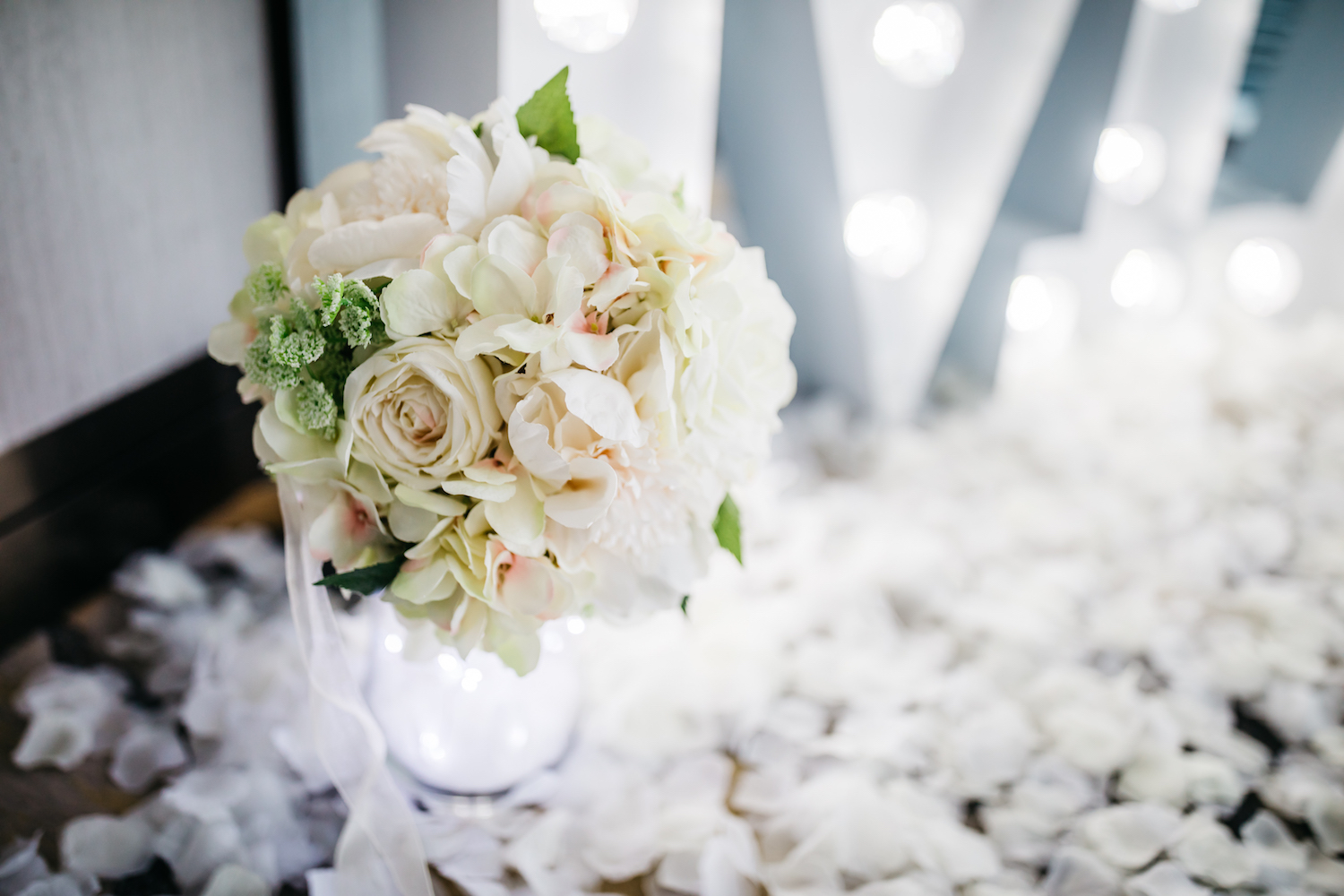 It all started when Kishan picked up Pooja from her home and gave her a birthday scratch card with the words 'Your Day of Surprises!'. They then drove into Central London and checked into their hotel where they would be staying the night! (For those living in London, imagine the luxury of staying in a hotel in your own city!)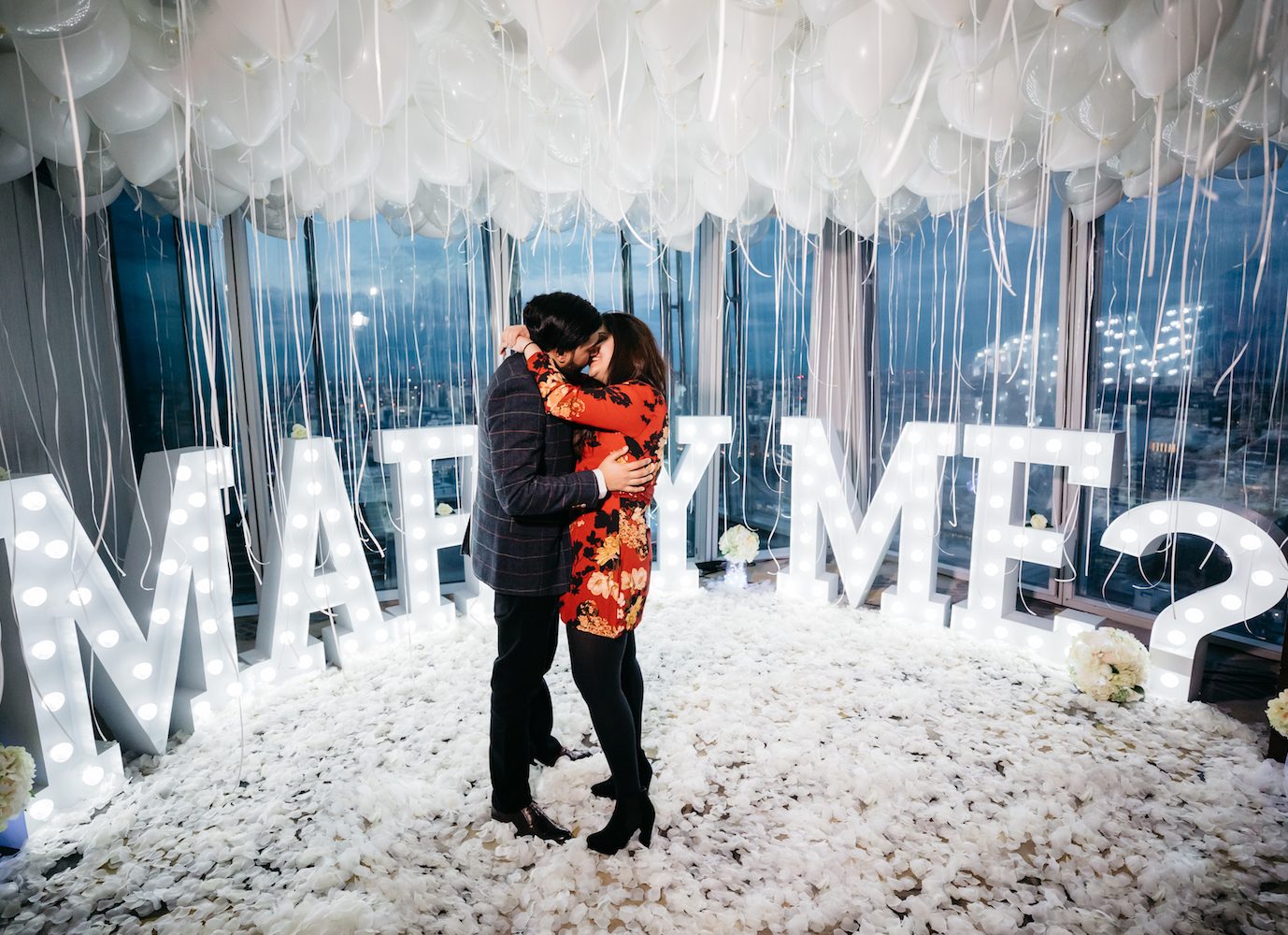 Kishan then gave Pooja another card that was an invitation for lunch at the elegant Petersham Nurseries! The couple were whisked away to Covent Garden where they enjoyed a delicious lunch in one of London's hidden sanctuaries right in the centre of the hustle and bustle.
We also arranged a birthday cake to be brought out at the end of their meal with another card! They were going on The London Eye!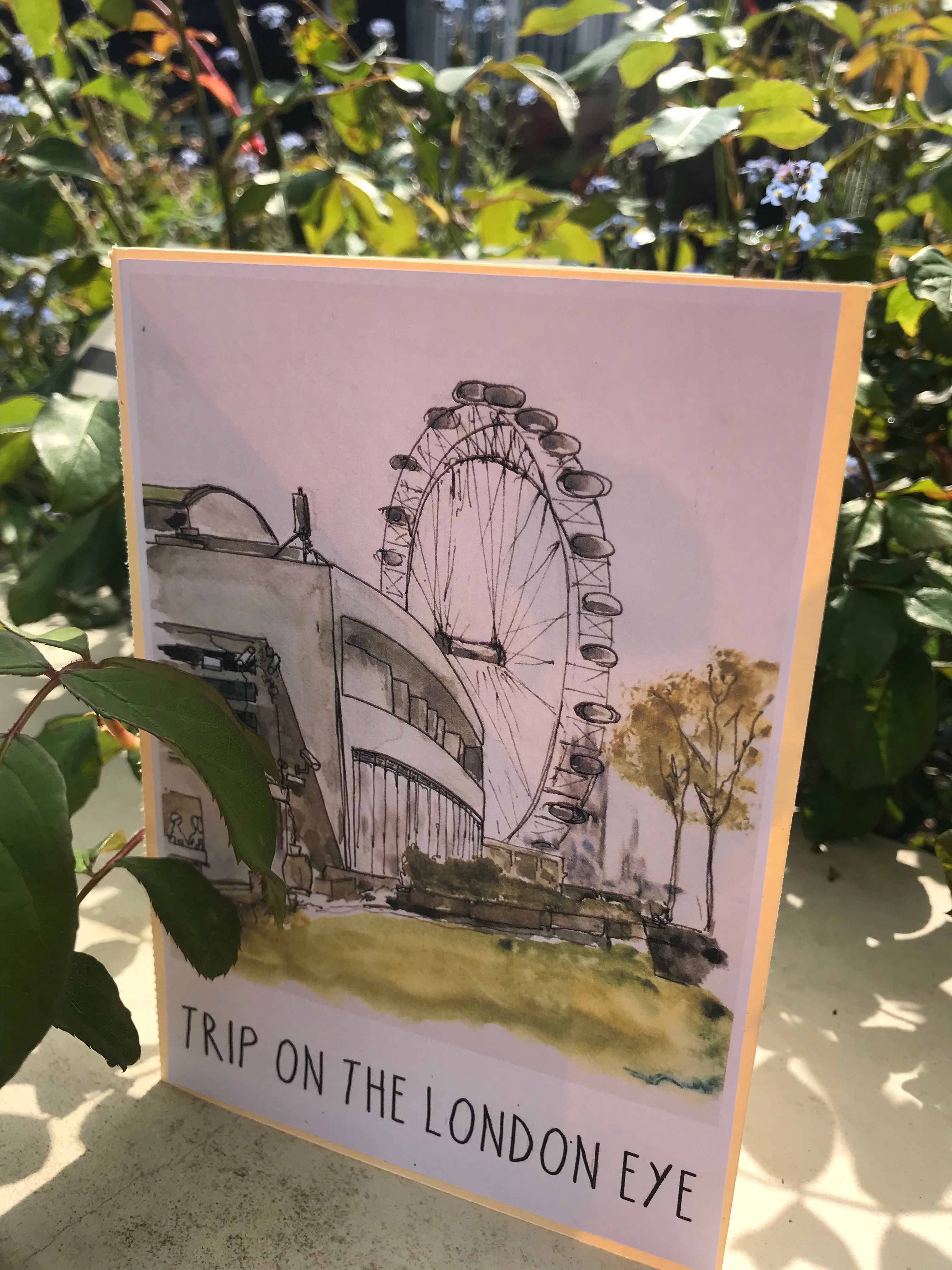 When they arrived at The London Eye, they went to the Champagne VIP Bar before boarding their private capsule.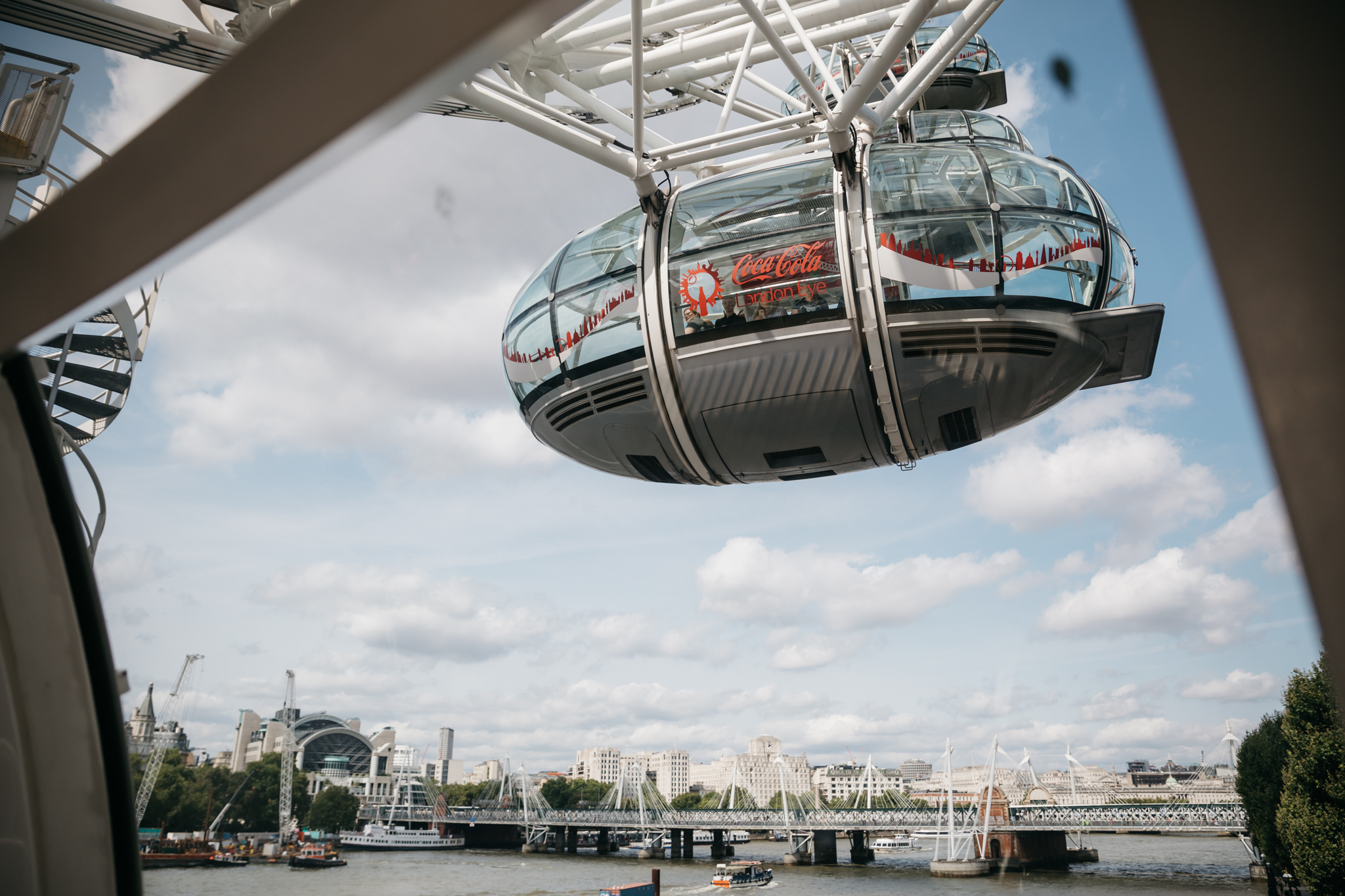 The couple then enjoyed the sunshine as they walked around the Southbank then headed back to their hotel where Pooja was given her final birthday card!
Inside was an invitation to drinks at dinner at The Shard. Little did she know, that this was to be the most exciting surprise!
Kishan and Pooja had birthday drinks at GONG bar where our Proposal Planner met them and led them to their "private dining room". As they opened the door, Pooja saw the Marry Me letters! We'll let you judge her reaction…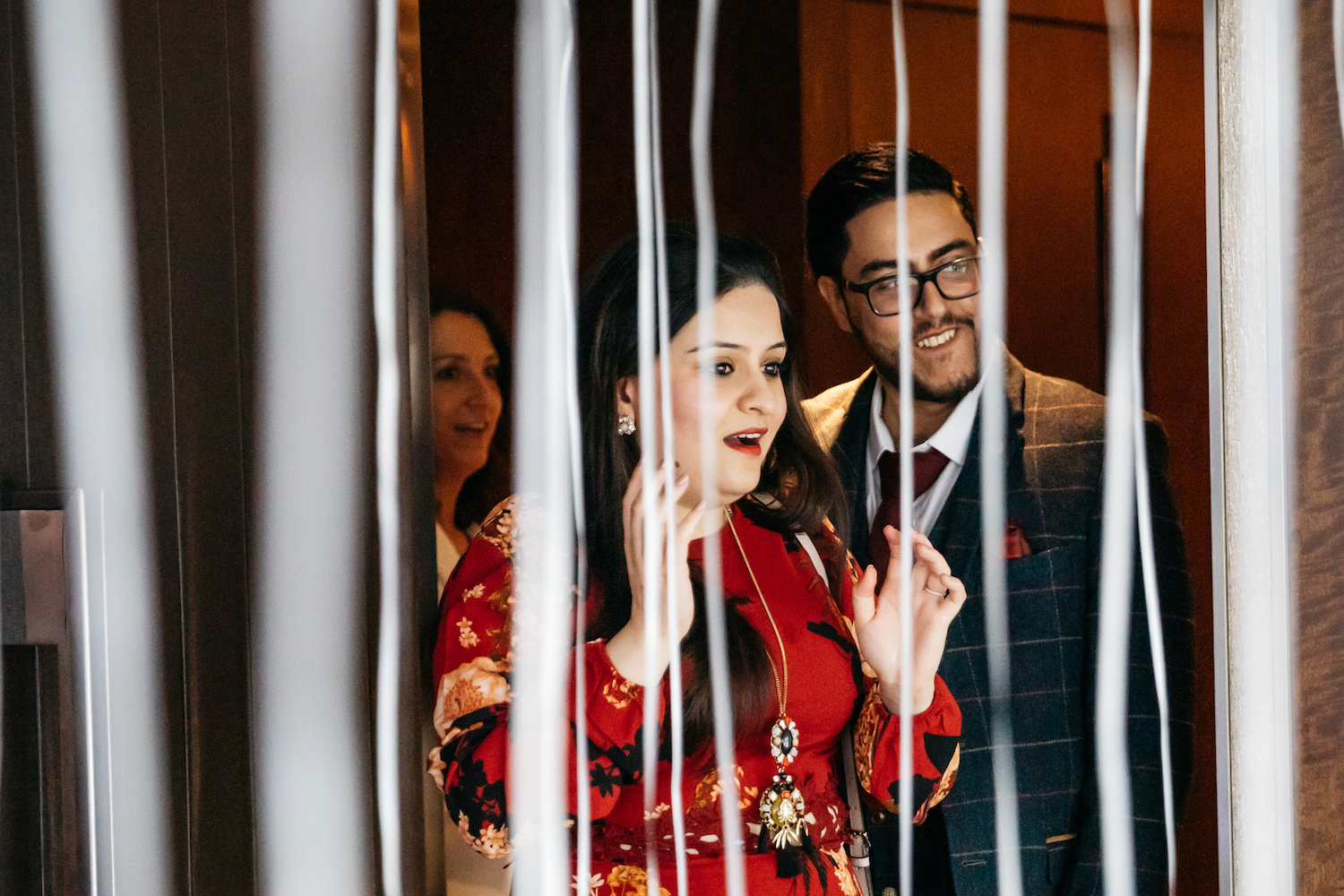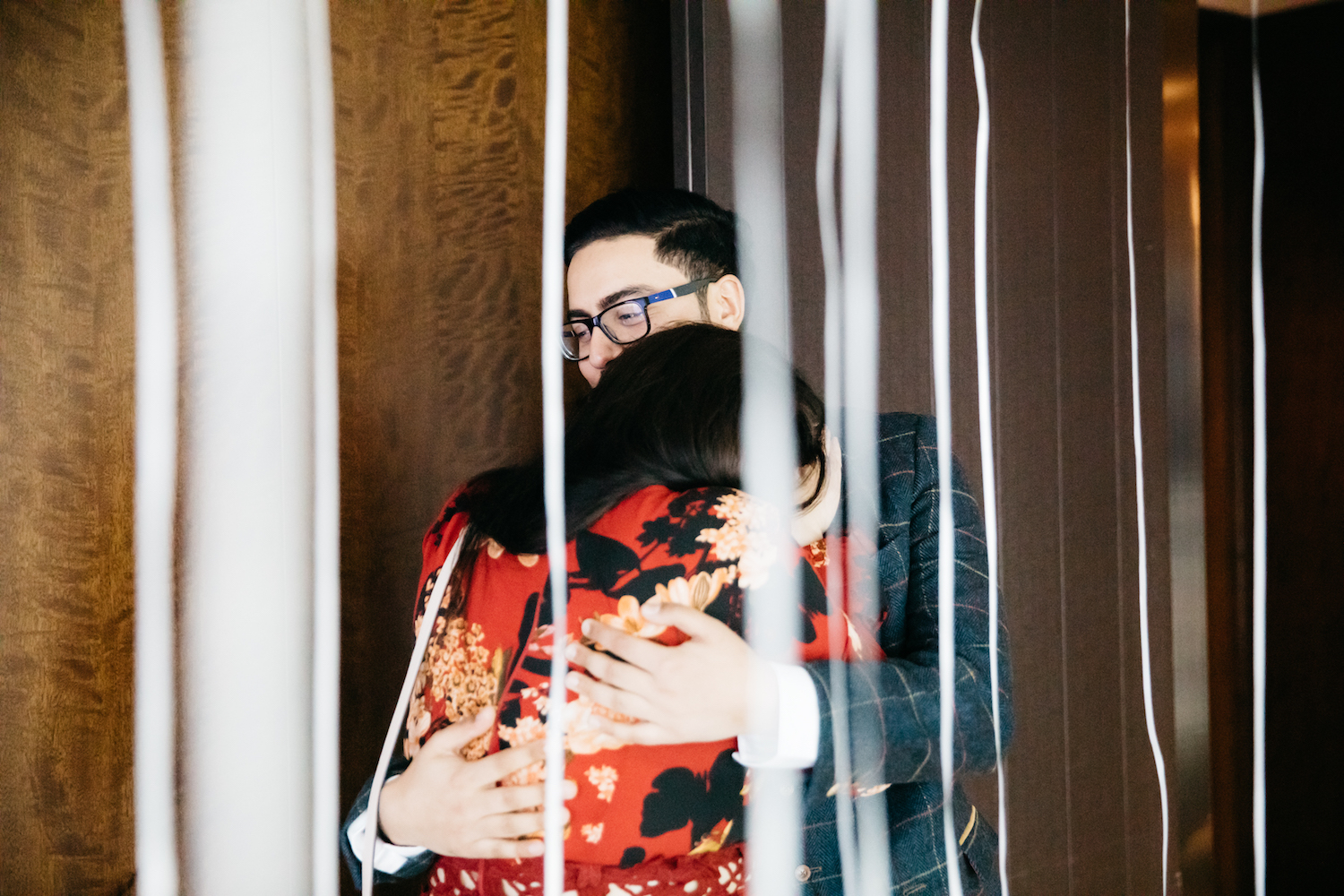 Our photographer was there to capture every moment including when Kishan got down on one knee and Pooja said yes! We absolutely how our talented photographer has managed to capture her surprise and joy!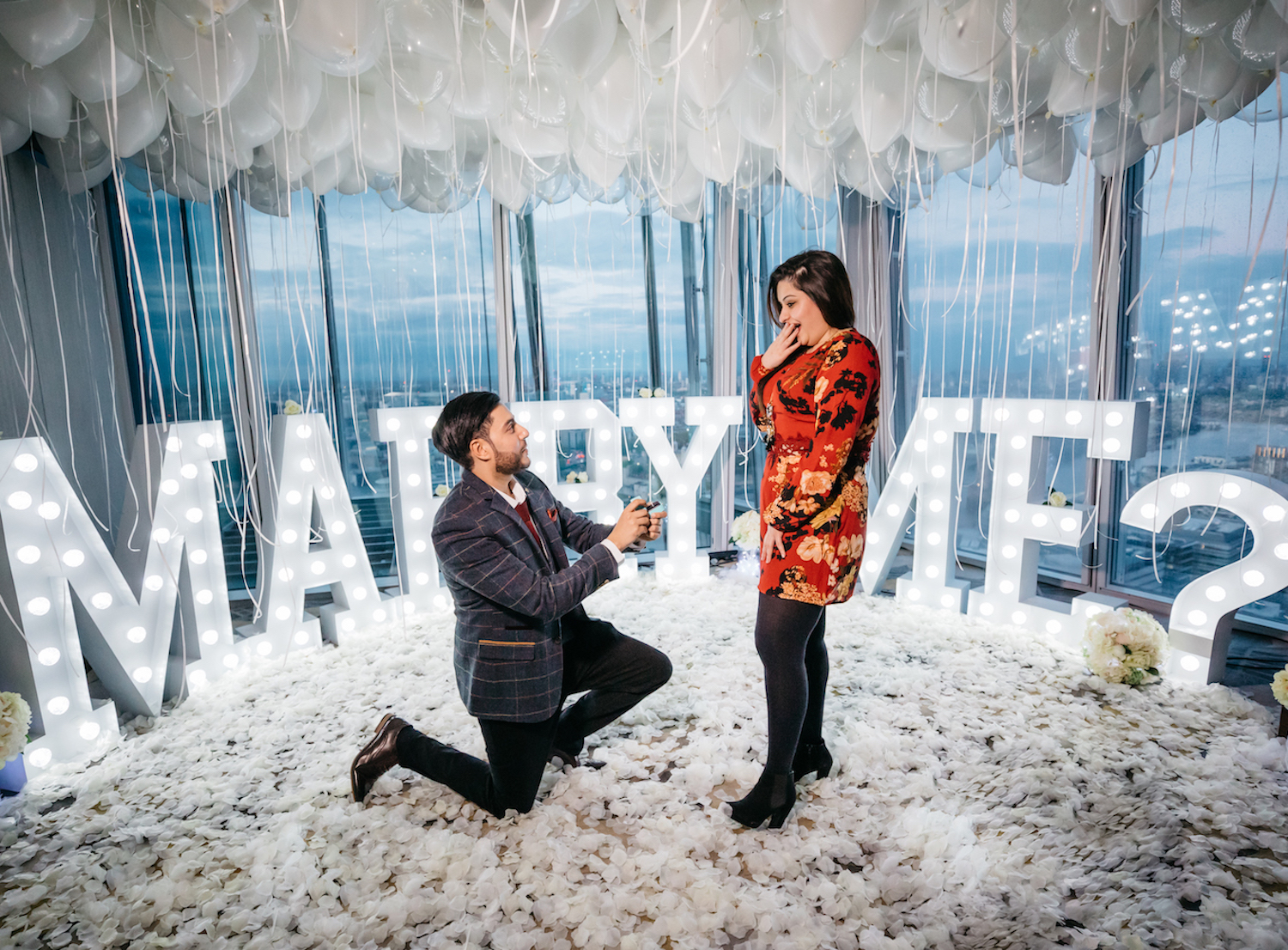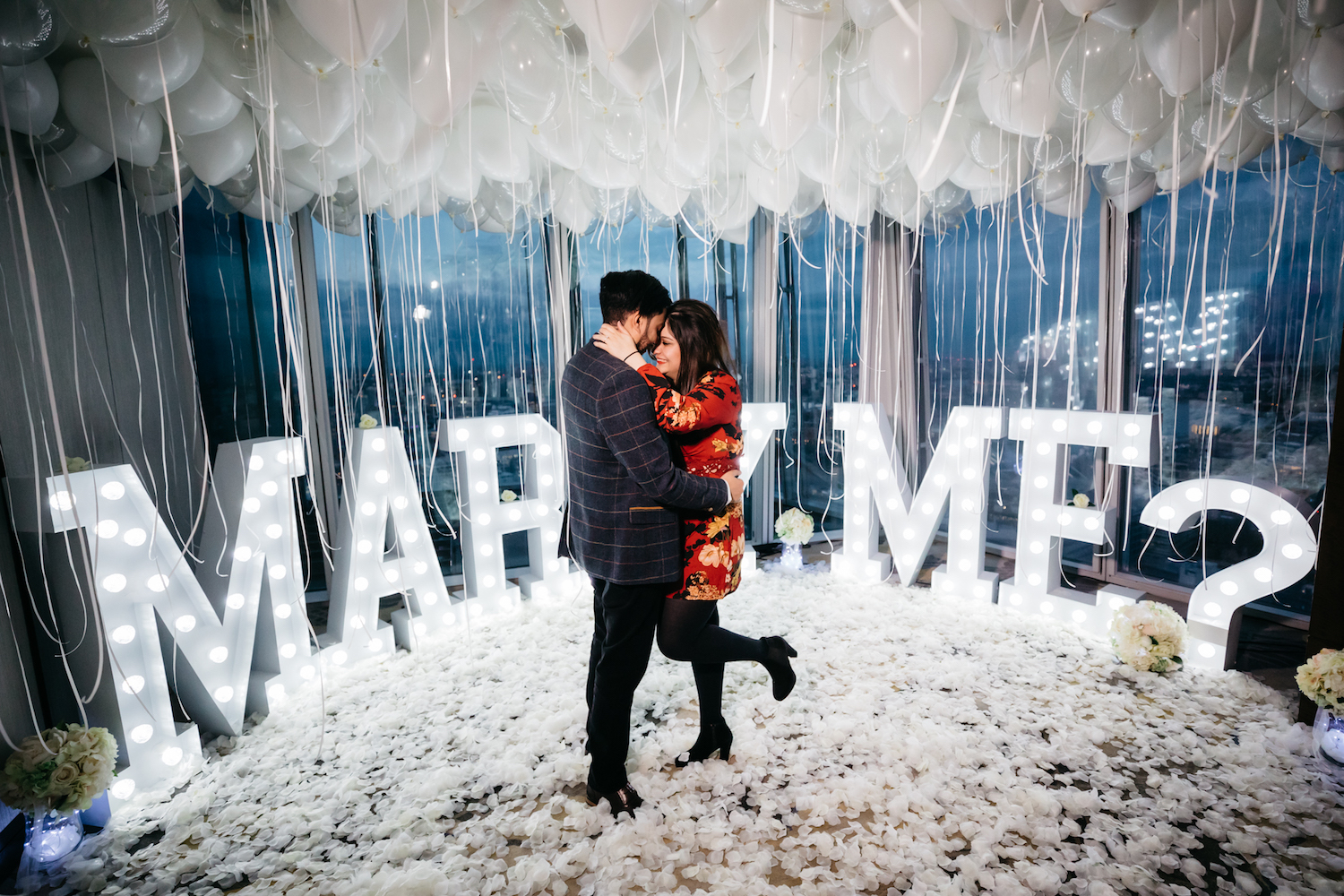 And yet! The day was not over as the couple then enjoyed their celebratory and birthday meal in the private room at the Shangri-La with a stunning sunset.
Get in touch if you'd like to propose at The Shard!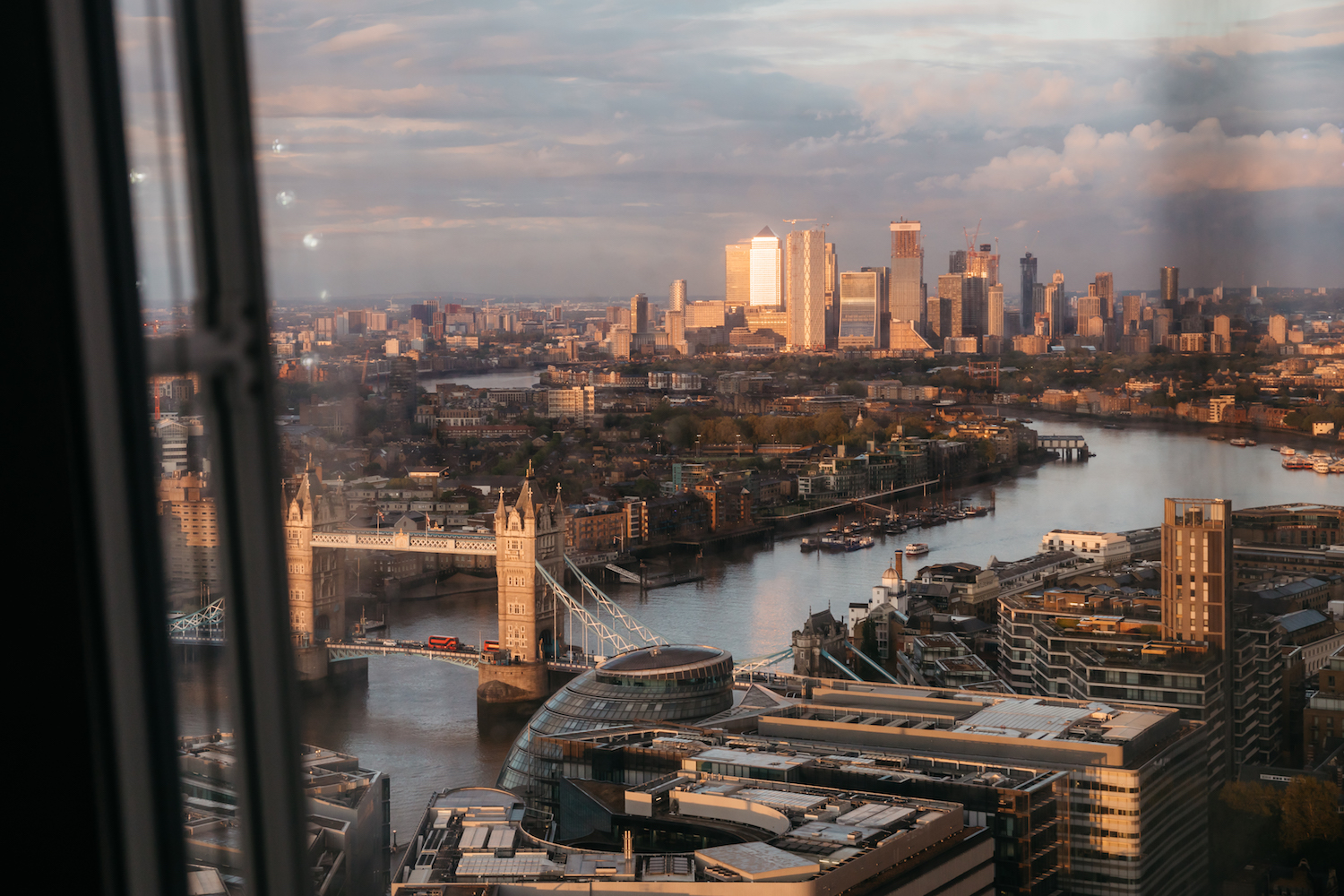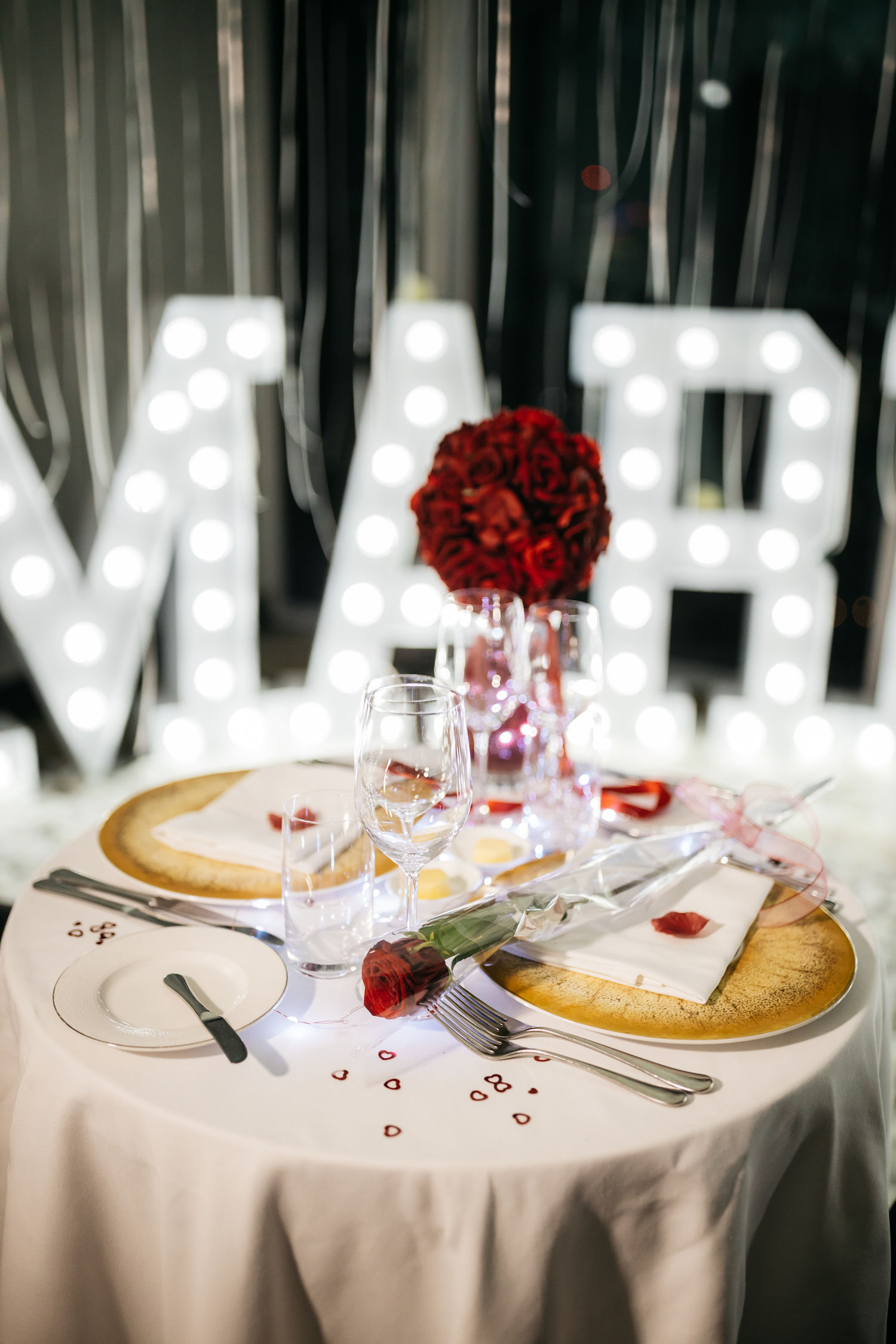 Proposal Planner: Amanda Brown
Photographer: Paul Grace
Lighting: Just Occasionally