Family Proposal on The London Eye
This month (May 2019), we've teamed up with Europe's tallest wheel in the world and are offering £100 off our proposals and events on The London Eye over £1200 that are booked in May! (Terms & Conditions apply. Event does not need to be during May 2019 but payment must be completed by 31st May 2019).
Thinking of proposing on The London Eye? With it being one of London's iconic landmarks, it is guaranteed to be a memorable proposal! Read on to find out about this adorable proposal involving the whole family that (almost) went perfectly to plan!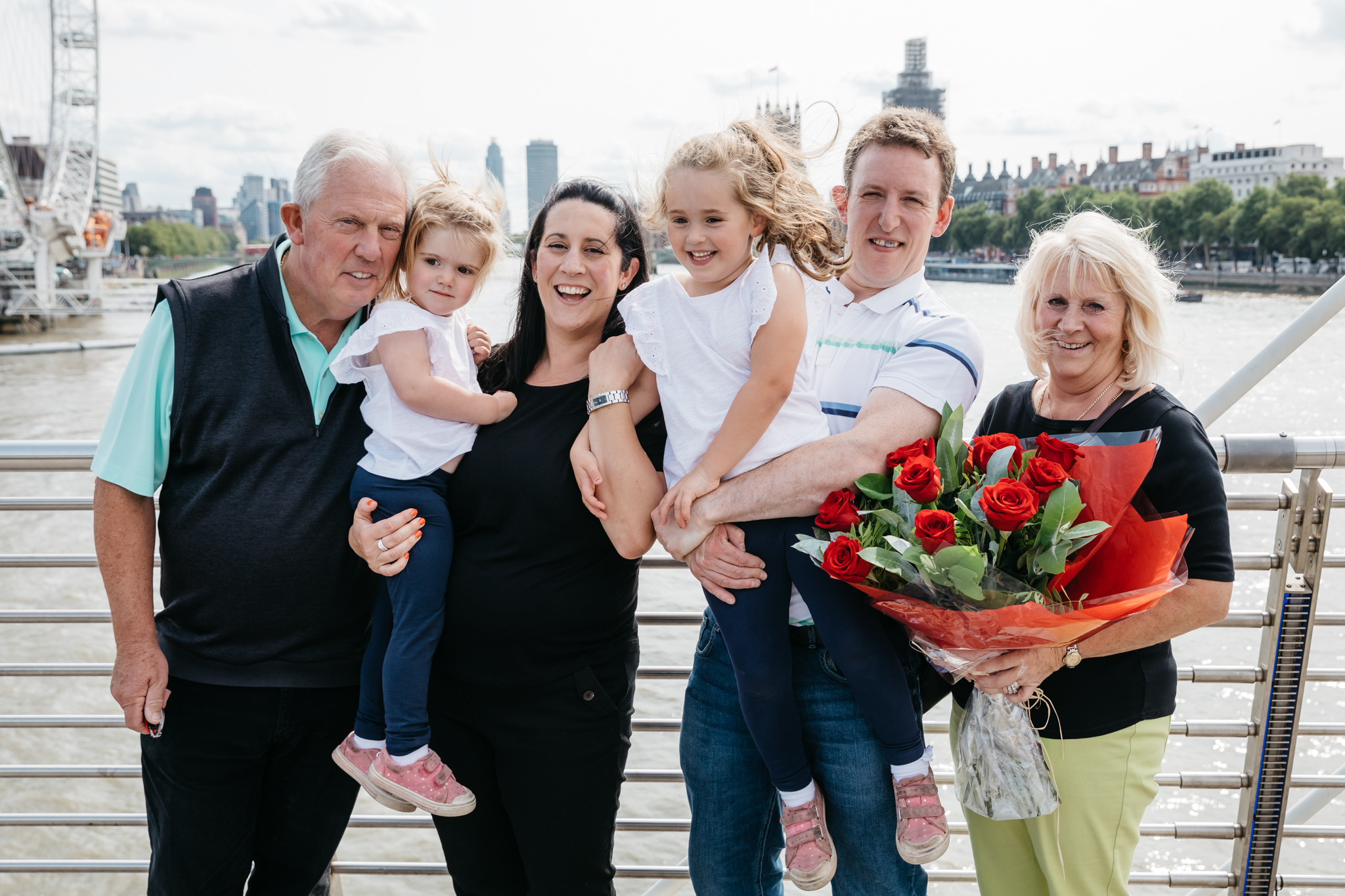 When Boris first got in touch with us about proposing on The London Eye, he had one main request: that his daughters were involved in the proposal!
With daughters, future parents-in-law and of course his future wife involved, it had to be perfect!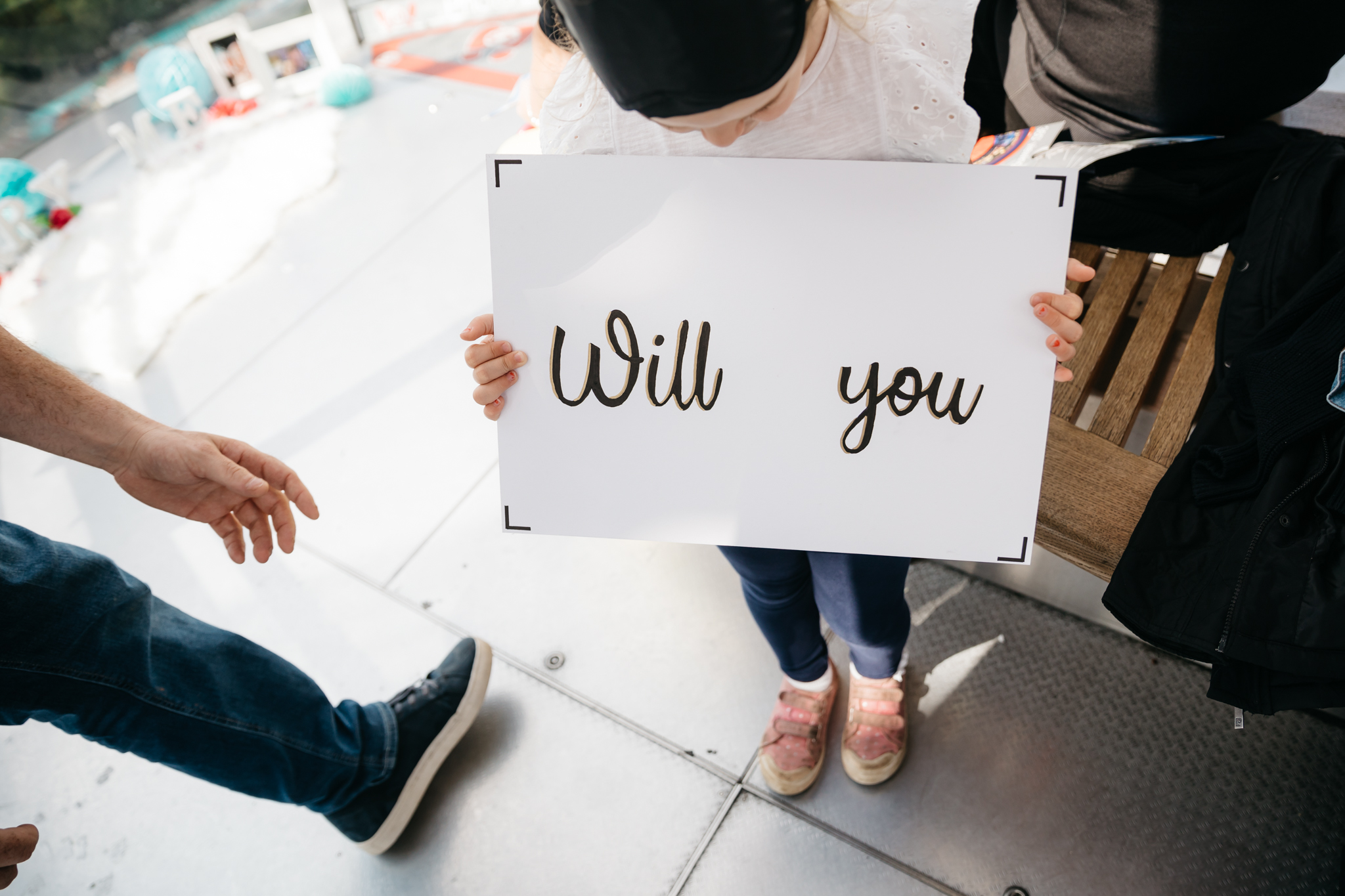 As the doors were shut on the capsule, the proposal had begun! After some time looking out at the view, one of our Proposal Planners approached the group and told them that one of them was the 1000th person on The London Eye that day! As a result, they were all in for a surprise that would be revealed within 5 minutes once they had put their blindfolds on!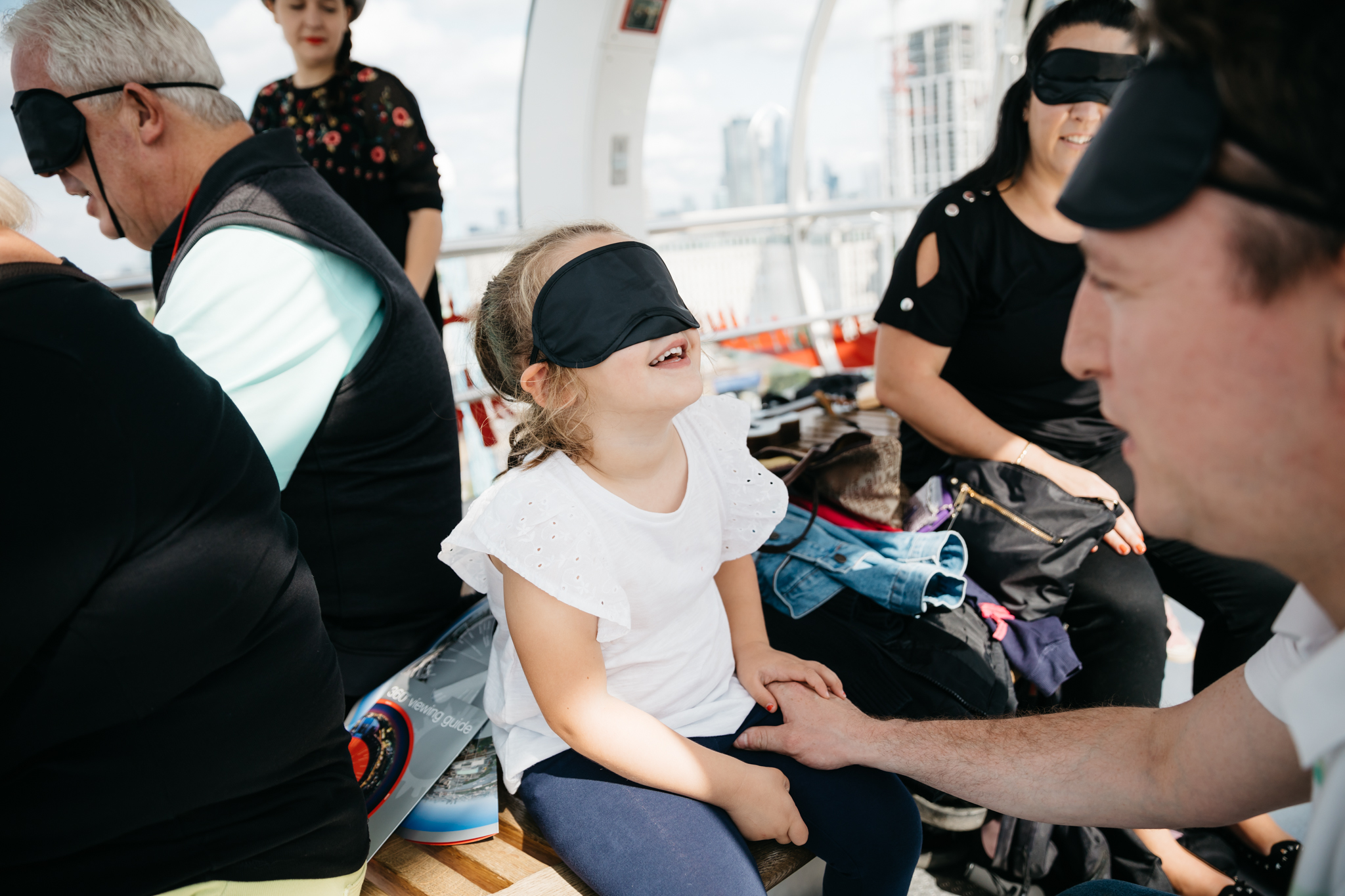 Our Team quickly decorated the capsule with photographs, bunting, flowers and colourful fans!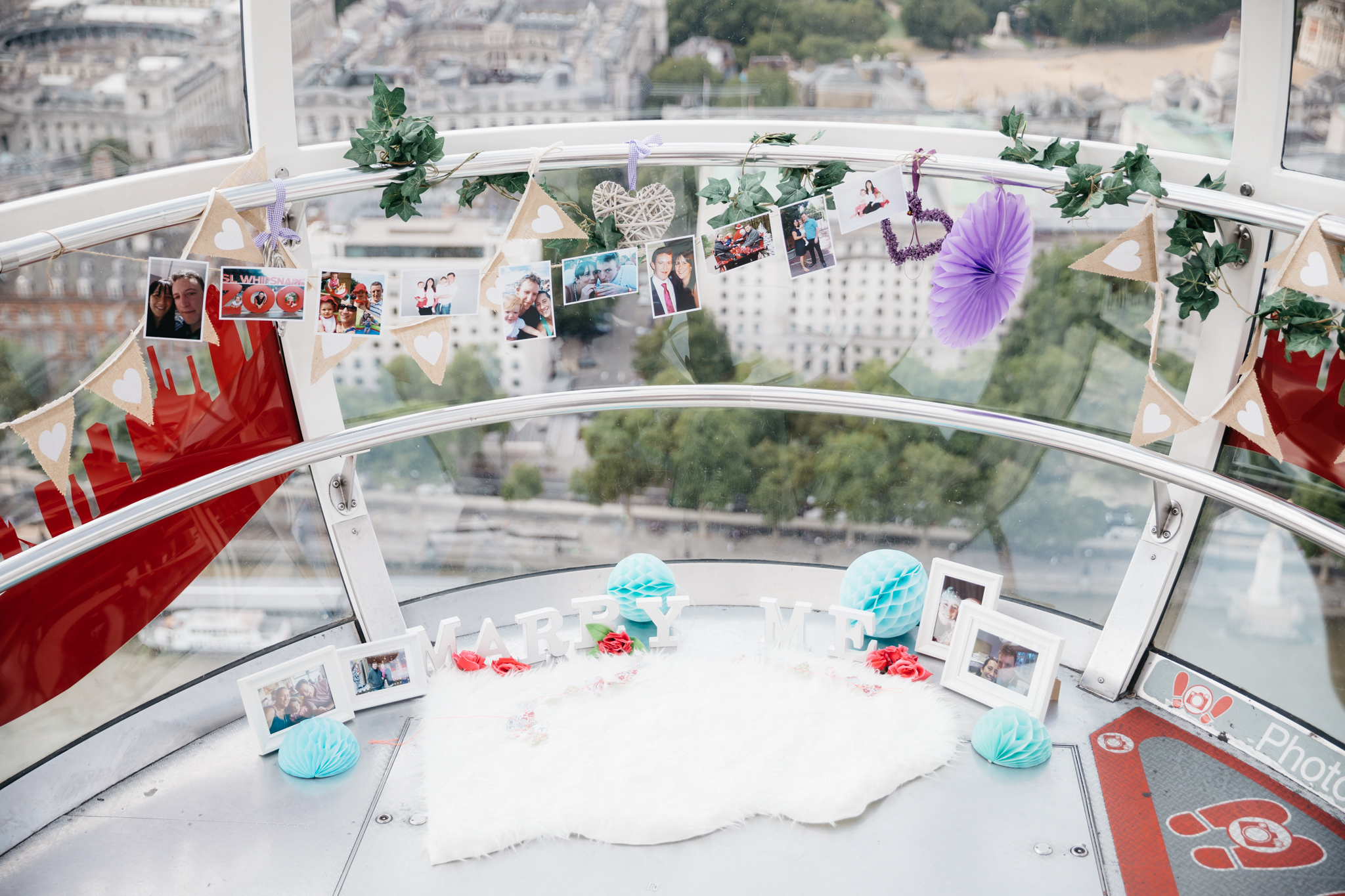 No peeking!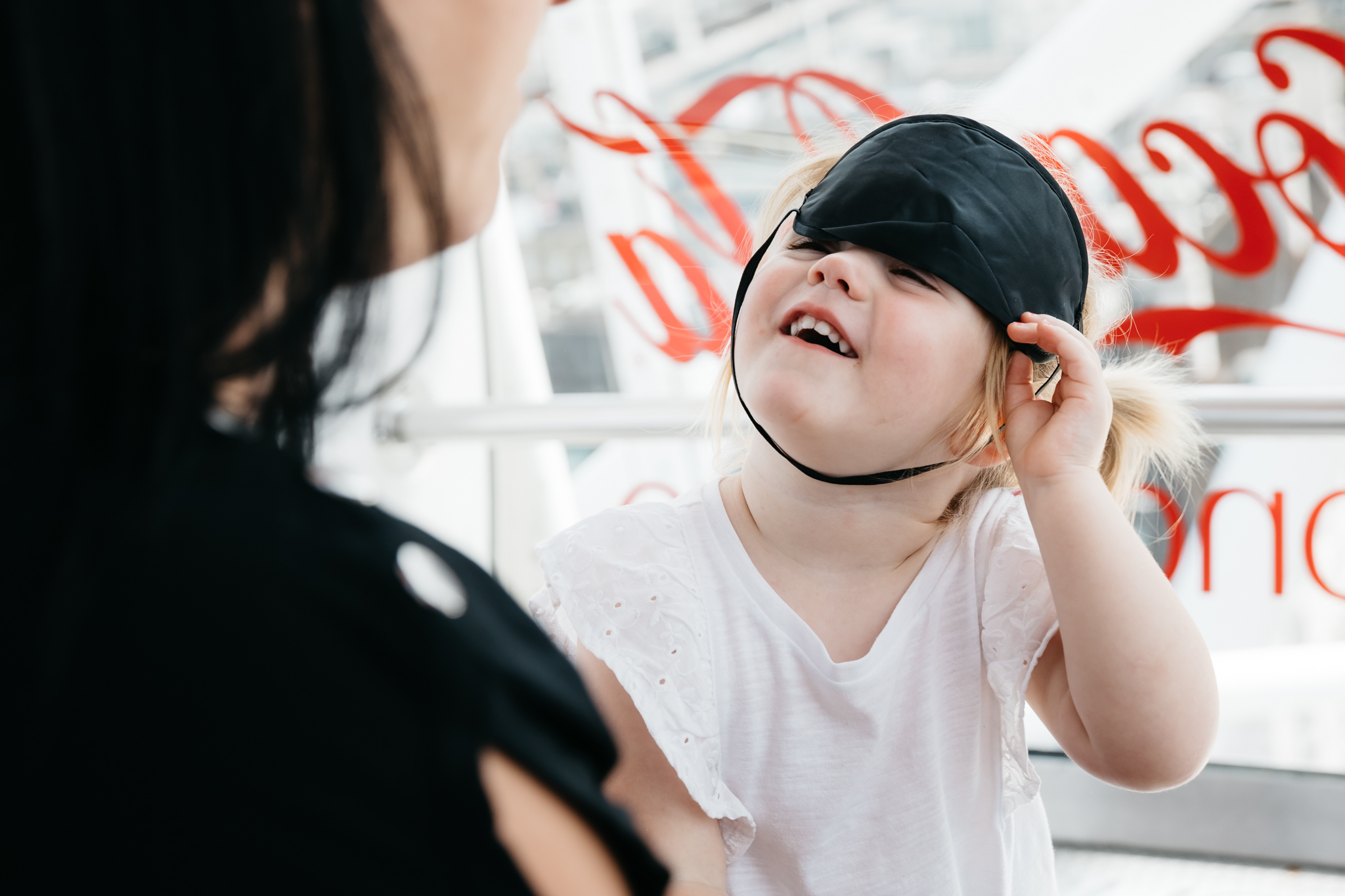 Once it was all set up, the two daughters removed their blindfolds and were given a sign each to hold! At the same time, our talented singer began to Ellie Goulding's 'How Long Will I Love You?' and Karen was allowed to take off her blindfold!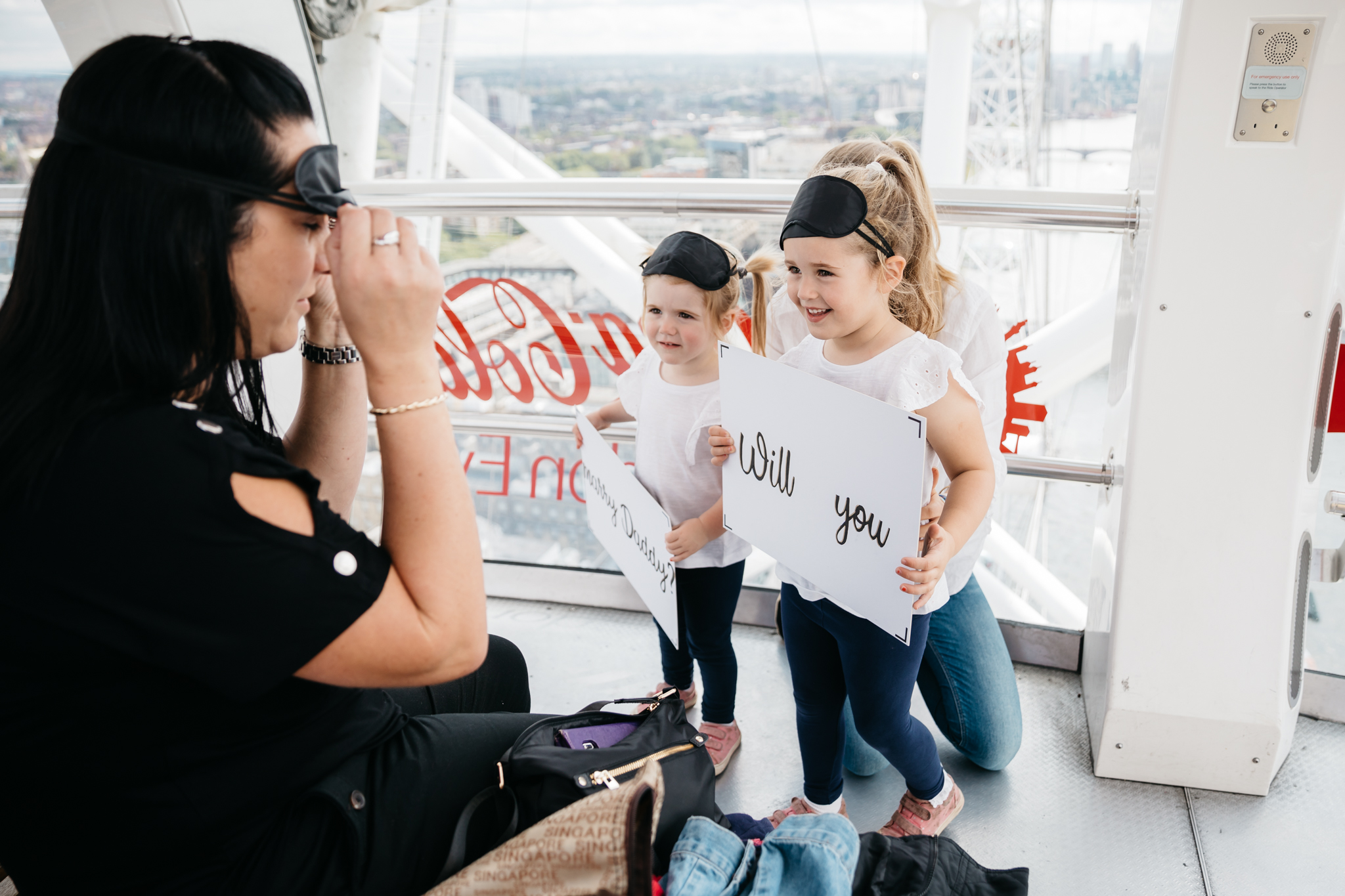 Did you notice what went wrong?! The girls had managed to swap their signs so it read the other way! (Marry Me? Will you). This only added to the whole event and made it even cuter!
As Karen read the signs (and managed to figure out what it was supposed to say!), Boris was on one knee behind her with a ring!
Of course, she said yes!
Karen had these lovely words to say about her proposal: "Thank you! What a surprise! Beautifully & professionally done!! And really nice & friendly! Great photographer, really accommodating, especially as had my children with us. Really put us at ease. Thank you!!"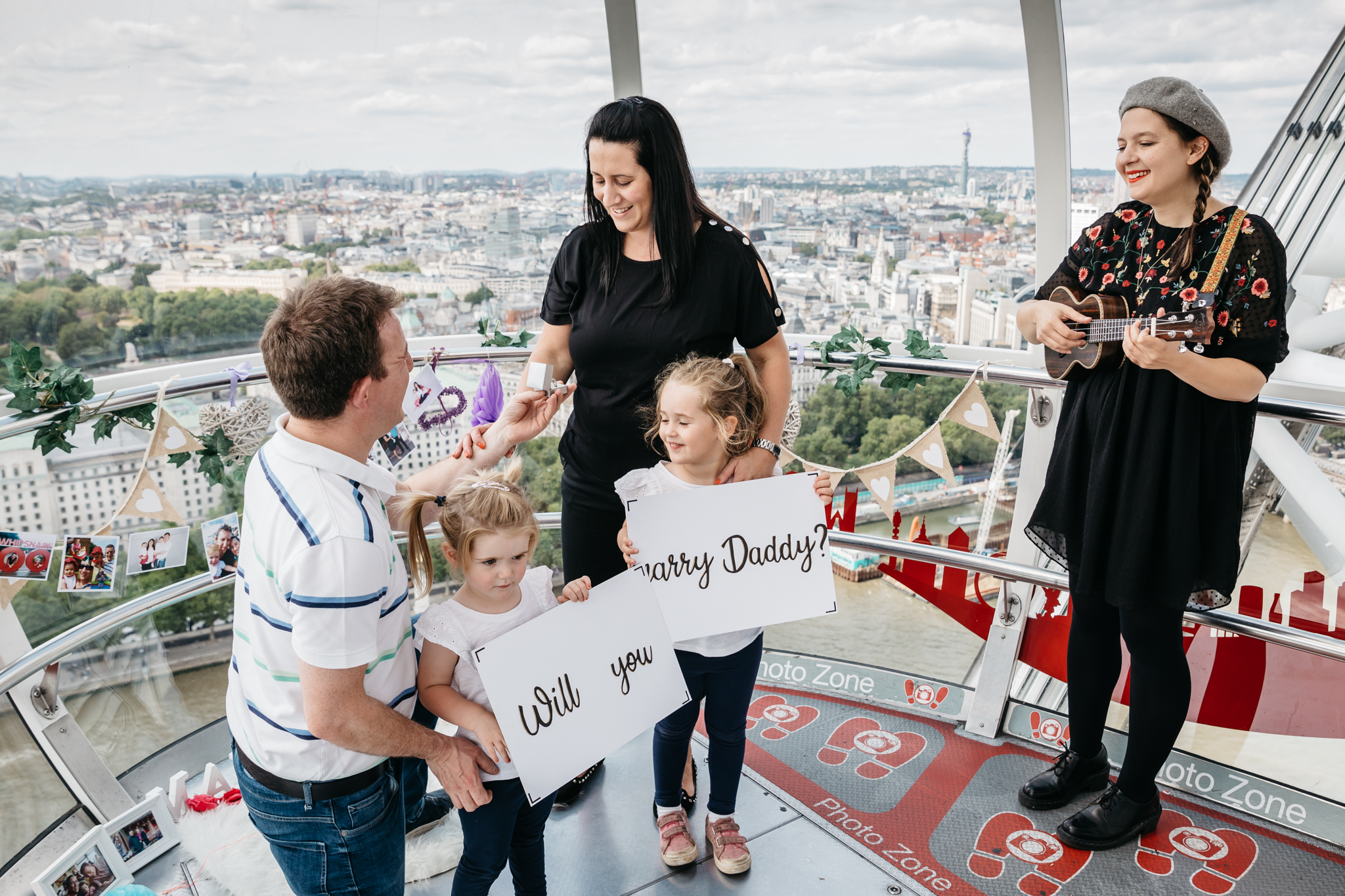 What better way to celebrate than with your whole family around you? We loved creating this magical proposal on The London Eye and it's definitely up there with our puppy proposal in levels of cuteness!
Get in touch for help in creating your own unique and memorable proposal! We can't wait to hear from you and take all the stress off your shoulders so that you can concentrate on all the more important things such as not forgetting the ring and enjoying the moment.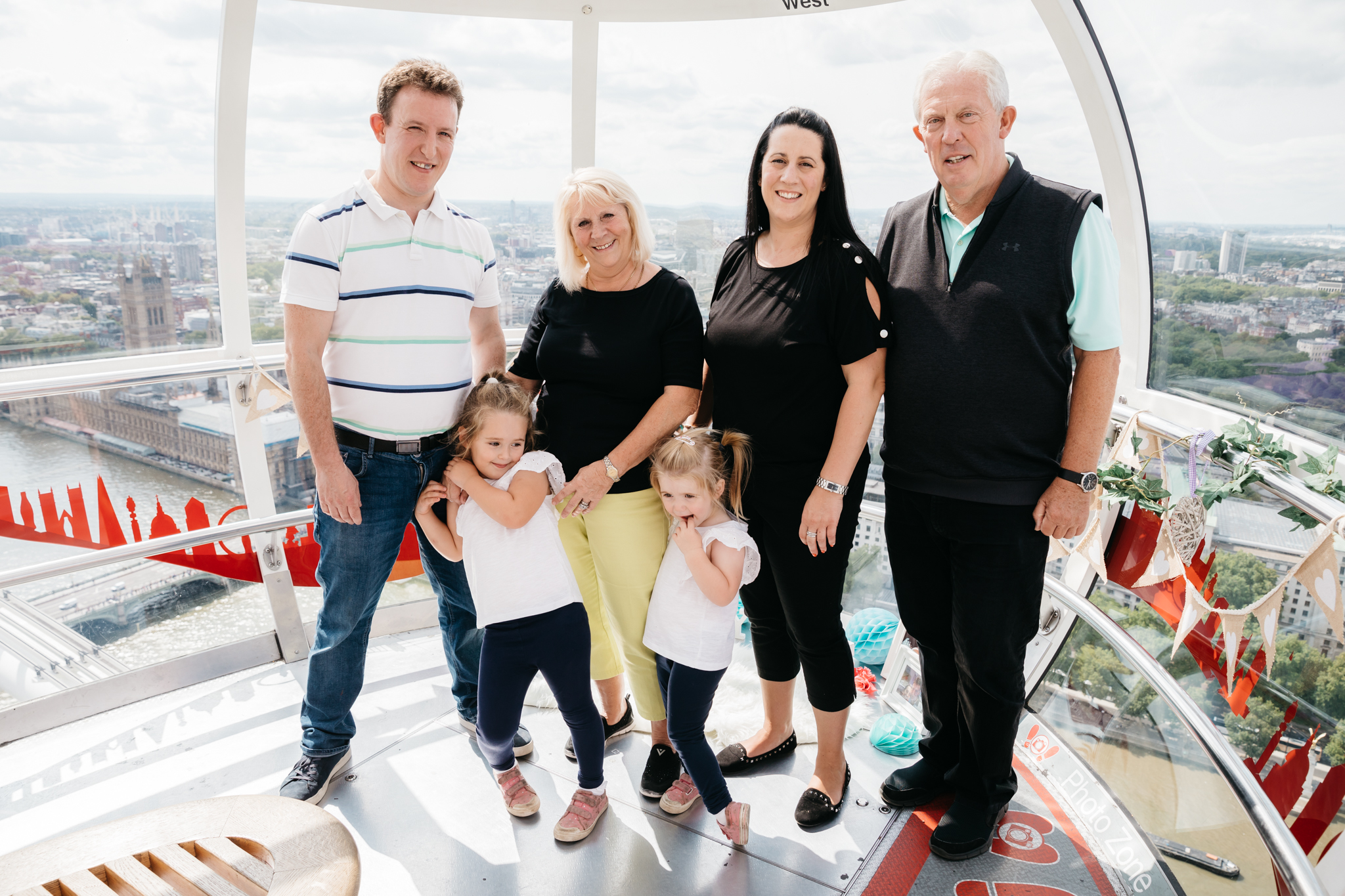 Proposal Planner: Ola Parkes (The One Romance)
Photographer: Paul Grace