Spring Proposal on The London Eye
Thinking whether you would like to propose on The London Eye but don't know where to begin? Thankfully you're in good hands with our Proposal Planners! The One Romance have worked with The London Eye from the beginning and have organised numerous successful proposals with them.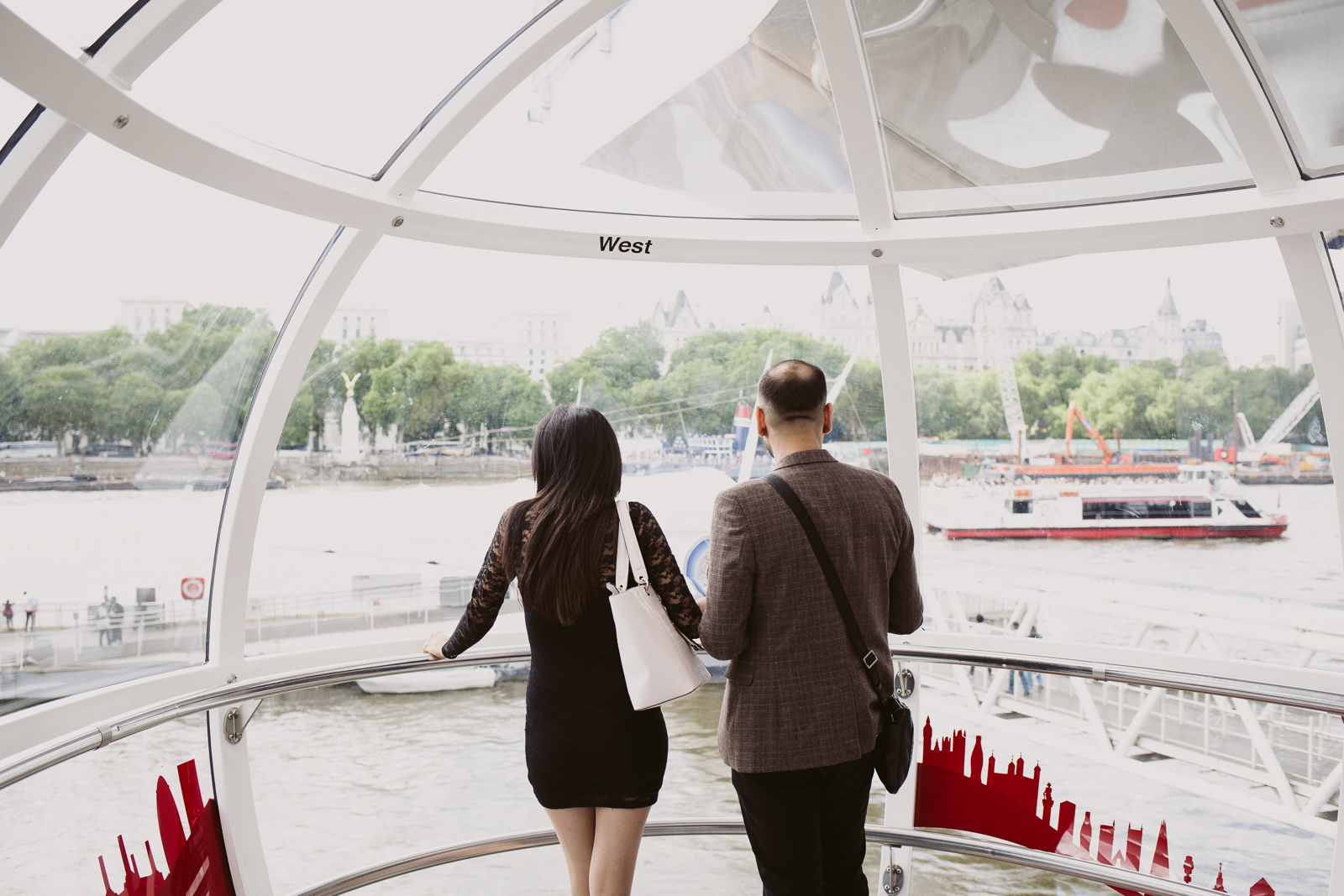 You may be thinking that with only 30 minutes for one rotation of The London Eye, what can we really do that will be that special?
The answer?
A lot!
Our Team can transform the pod in under 7 minutes (less than a quarter of your ride)! And that's exactly what we did for Ricky and Jaspreet's proposal. Having blindfolded them so that they couldn't see what was happening, our Team got to work and personalised the pod! As purple was Jaspreet's favourite colour, we created a bespoke setup for them including framed photographs, Marry Me bunting and flowers.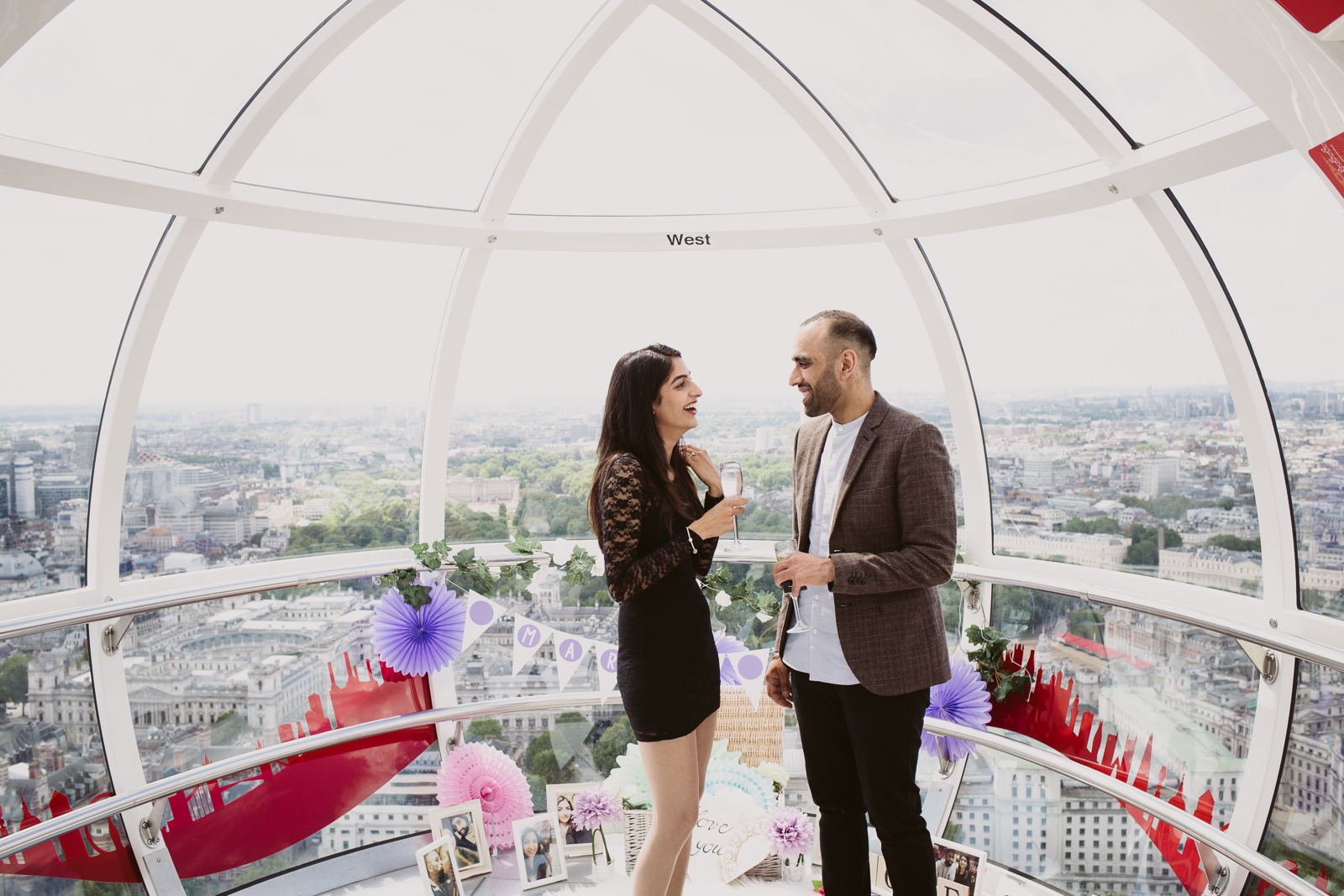 The couple were then led to the proposal area and Ricky took his blindfold off and got down on one knee! Jaspreet was then asked to remove her blindfold and the surprise was revealed!
Of course she said YES!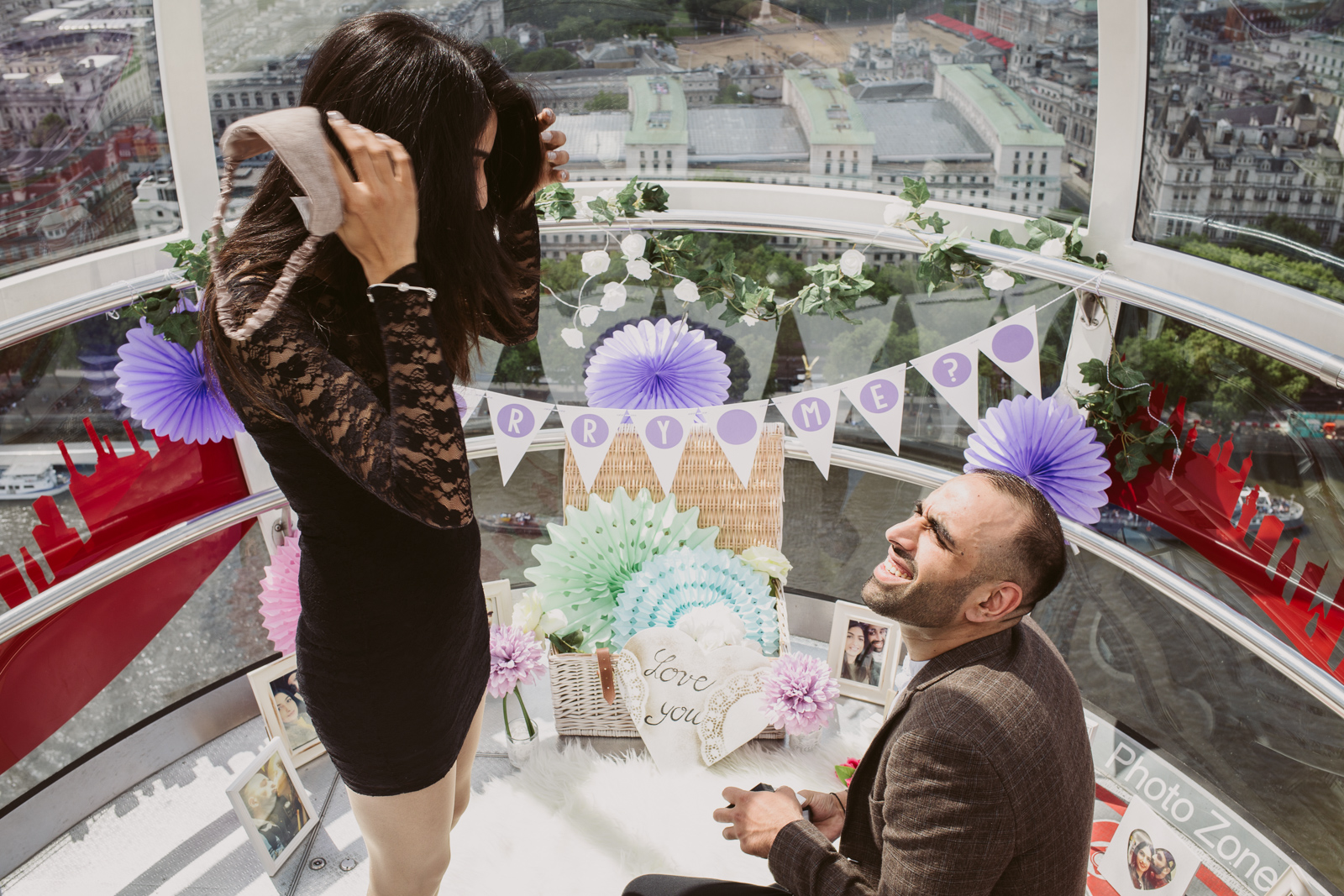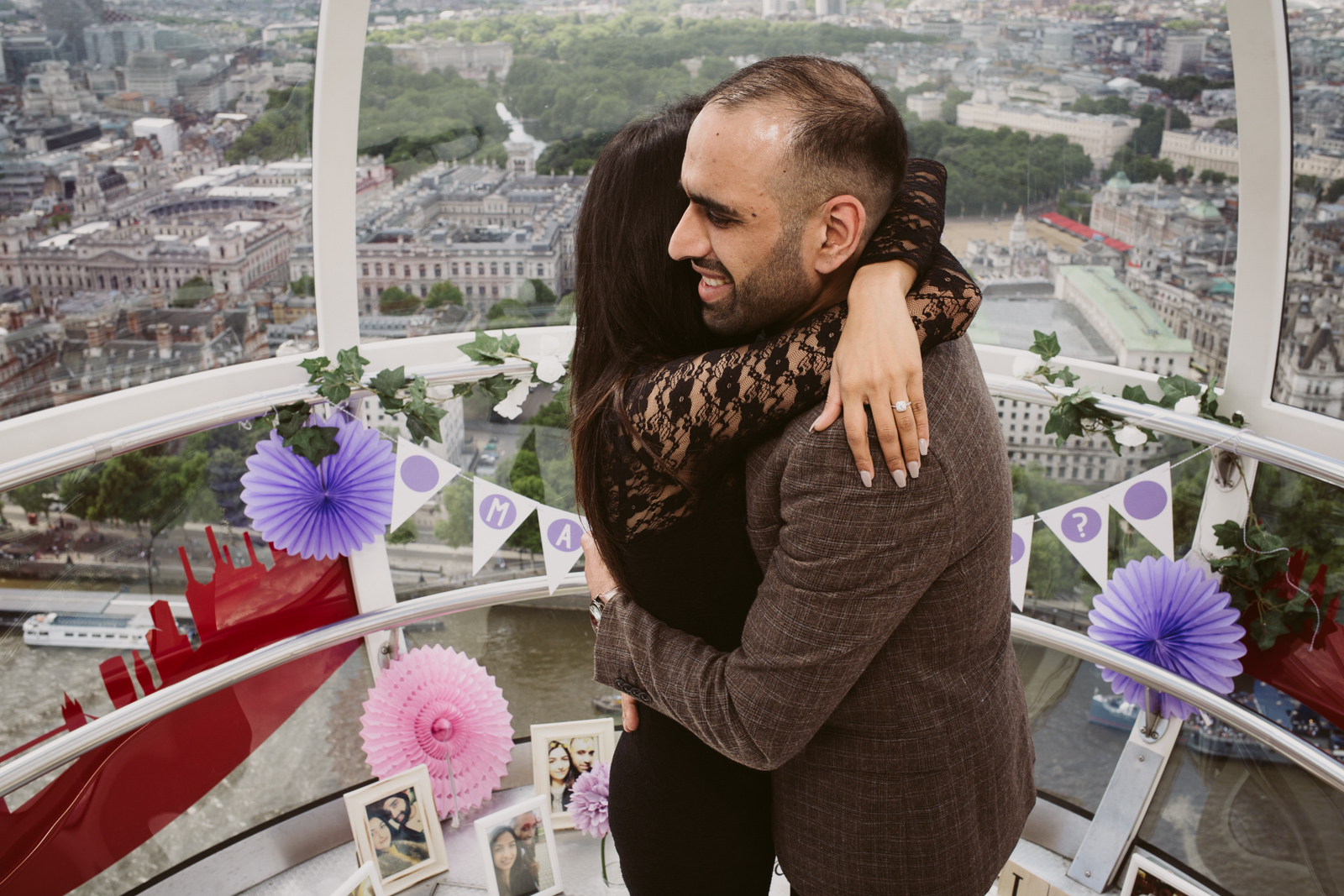 Do you think The London Eye is the proposal for you? If so, get in touch now and our Team will organise a proposal that will take you and your partners breaths away!
If you're scared of heights or proposing on The London Eye is simply not for you, take a look at some of our other successful proposals for some inspiration. Our Team will also be happy to create a completely unique and bespoke proposal just for you!
Proposal Planner: Ola Parkes (The One Romance)
Photographer: Emma Marshall