Winter Proposal in Hyde Park
What made you notice your partner the first time? Was it their smile, a twinkle in their eye? Maybe they simply made you laugh. Were you blown away by the kindness and generosity or did they inspire you to be a better person?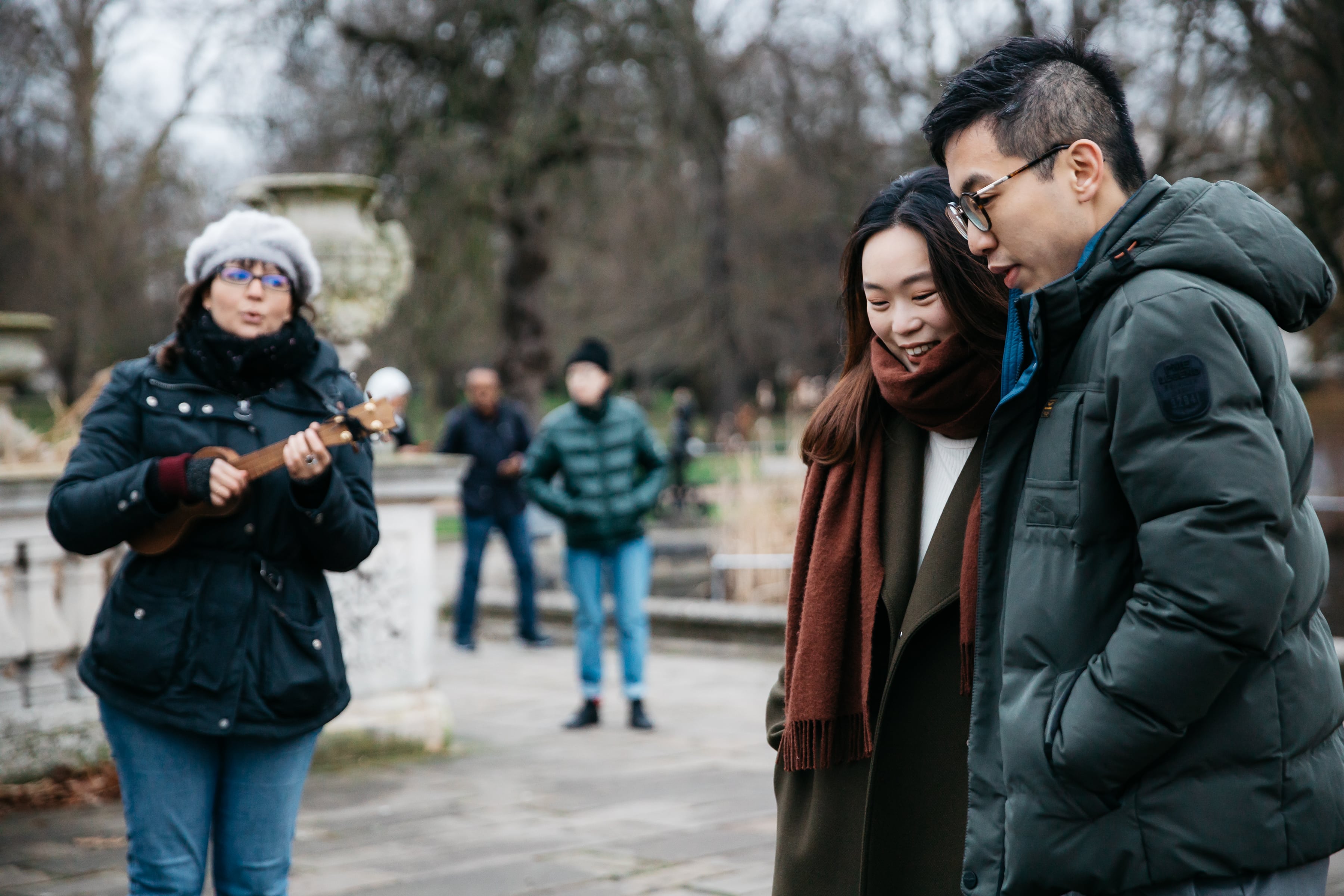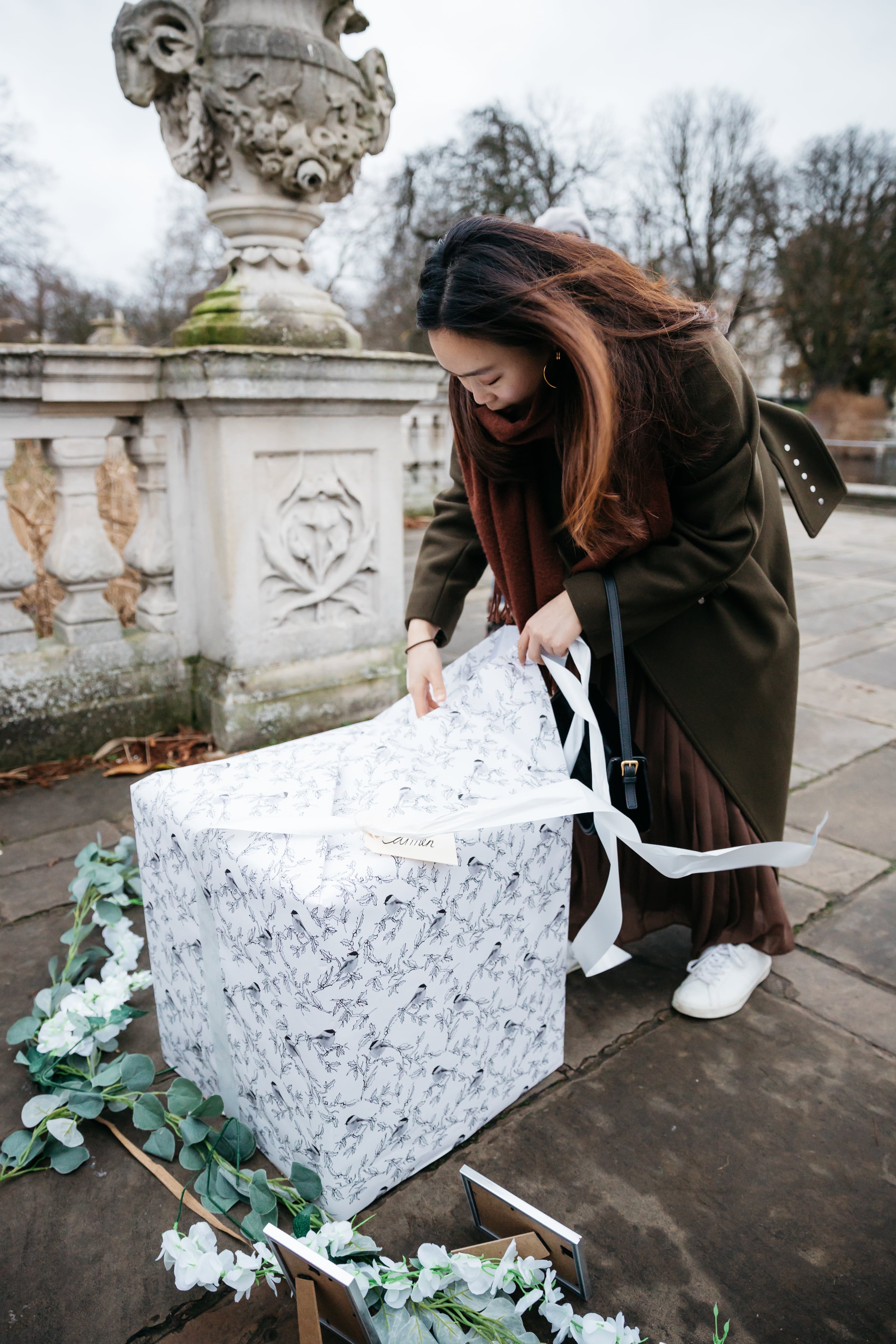 Each couple has a different journey and we love discovering them to create the perfect proposal for you. When you get in touch with our Award-Winning Proposal Planners, we will send you a questionnaire to fill in. The questions are about you and your partner so that we can personalise your proposal to you. The last thing we want is for our proposals to feel impersonal!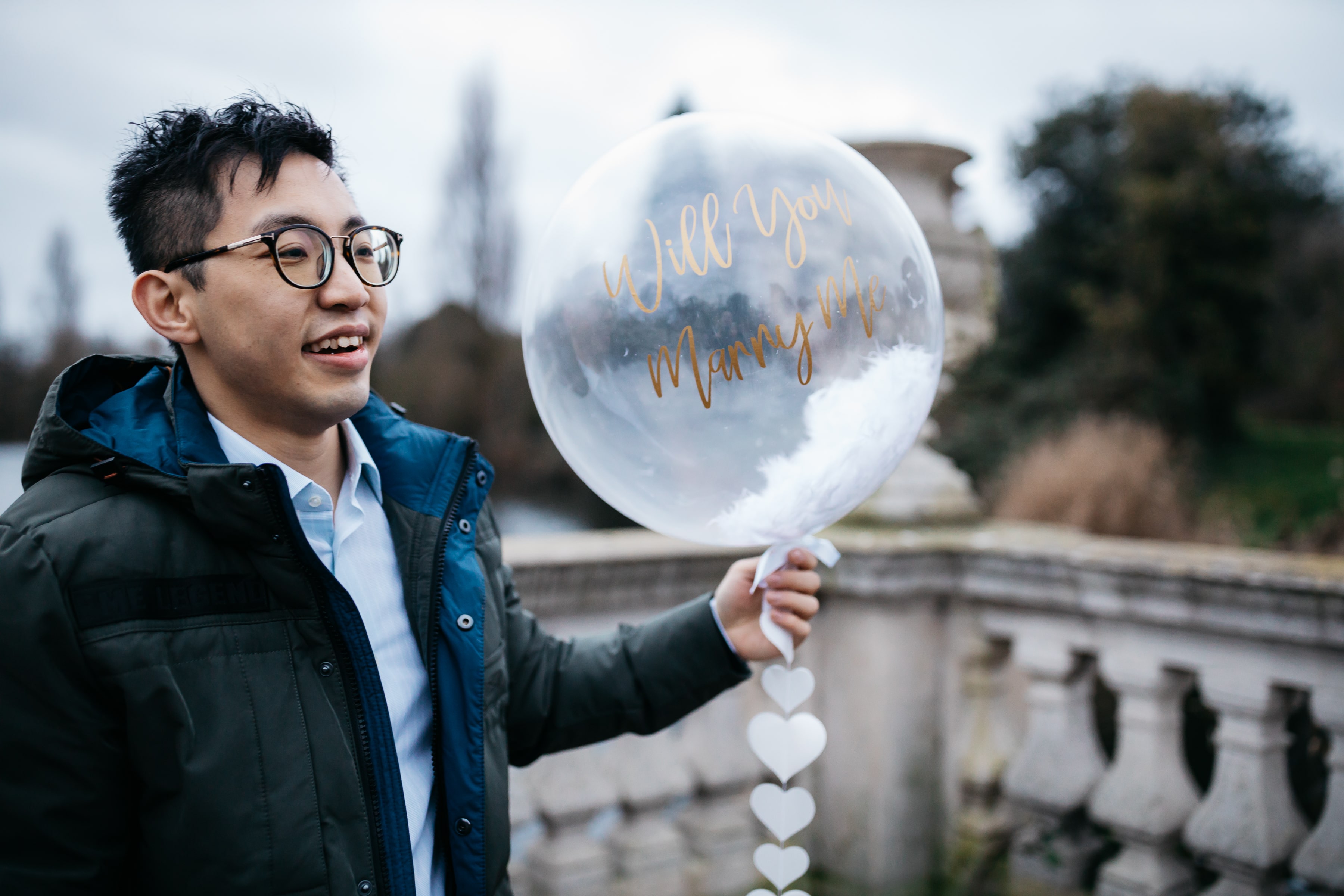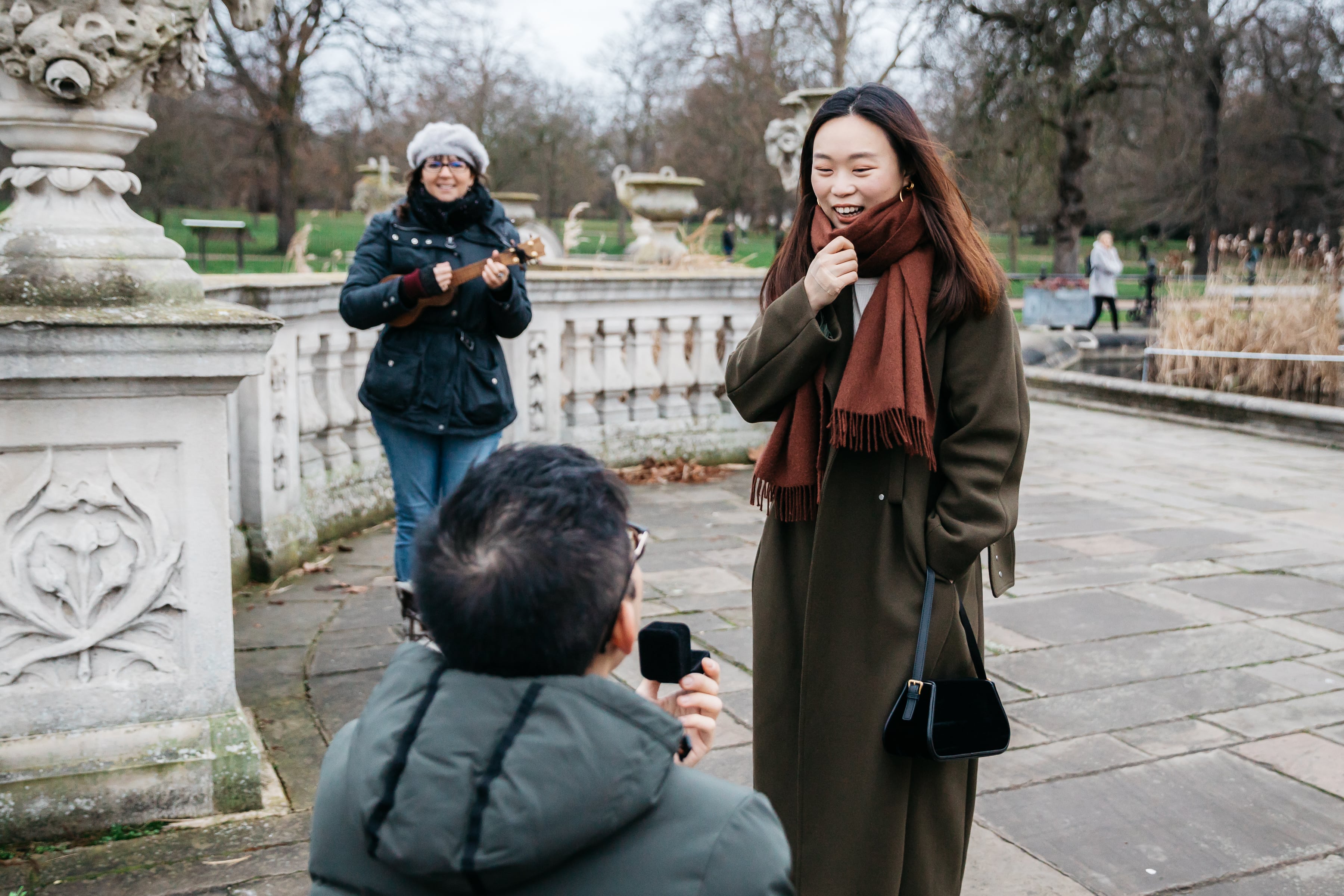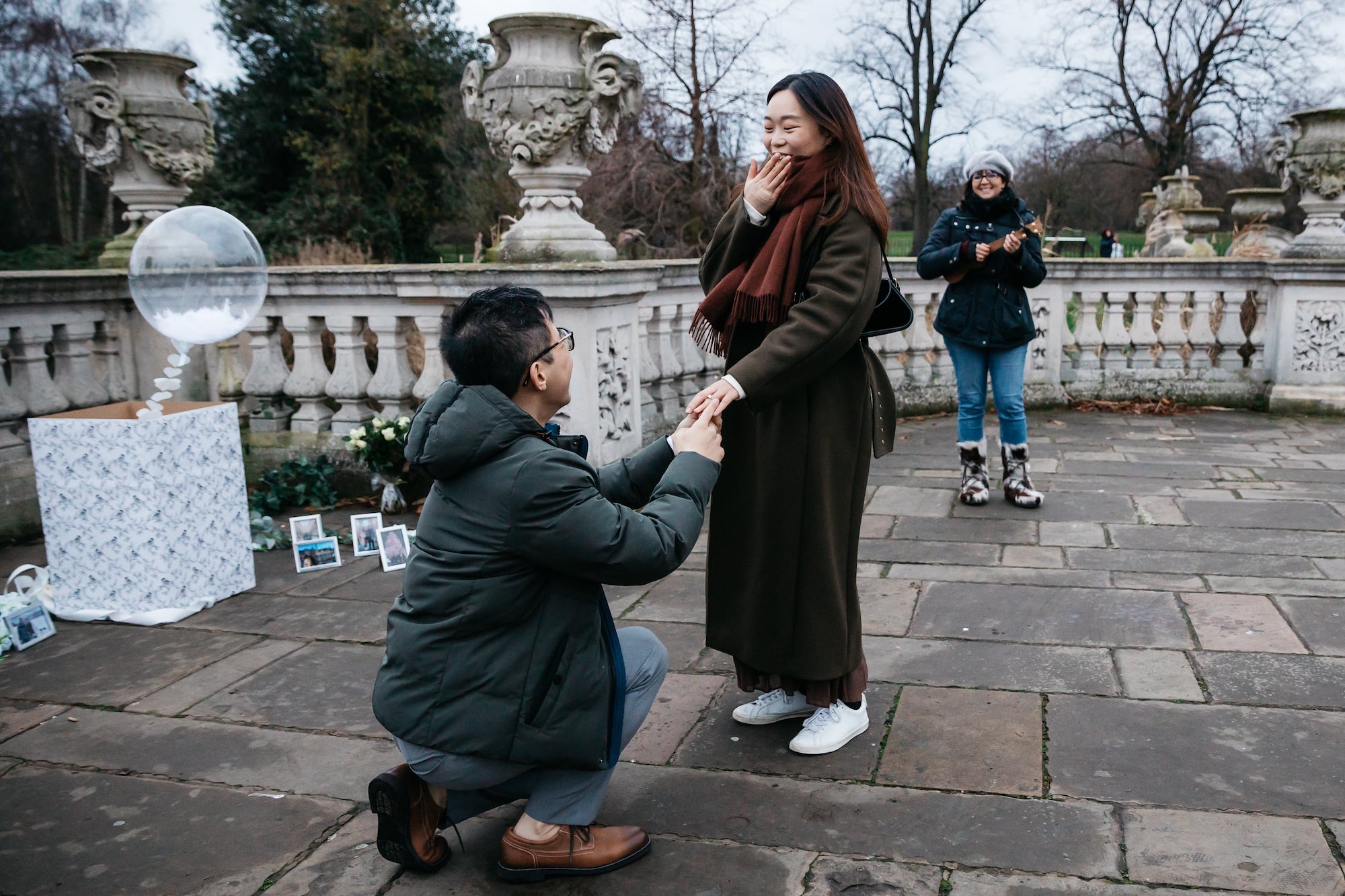 Here at The One Romance, we pride ourselves on creating unique and imaginative marriage proposals. Every couple is different, so we make sure that every one of our proposals matches that.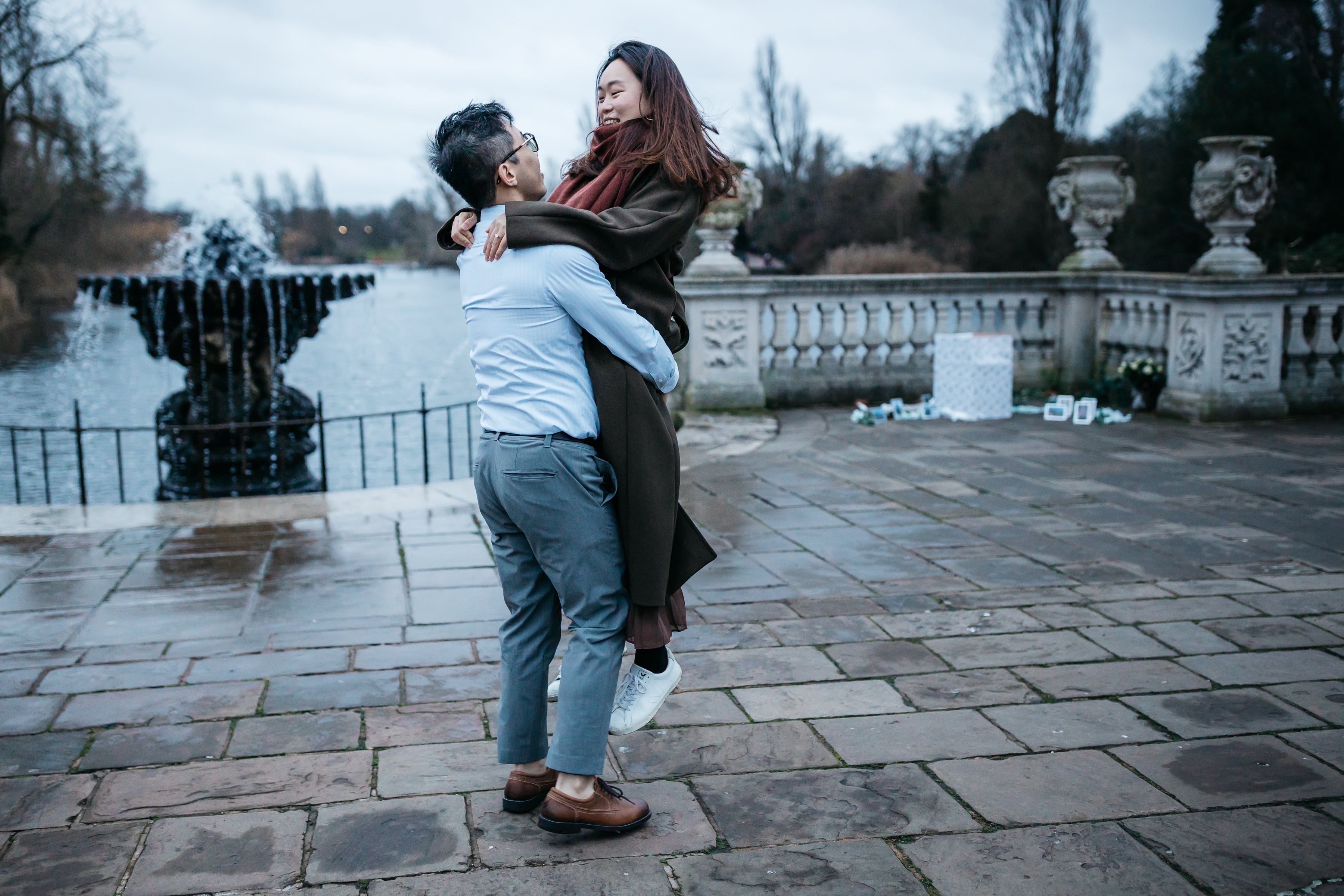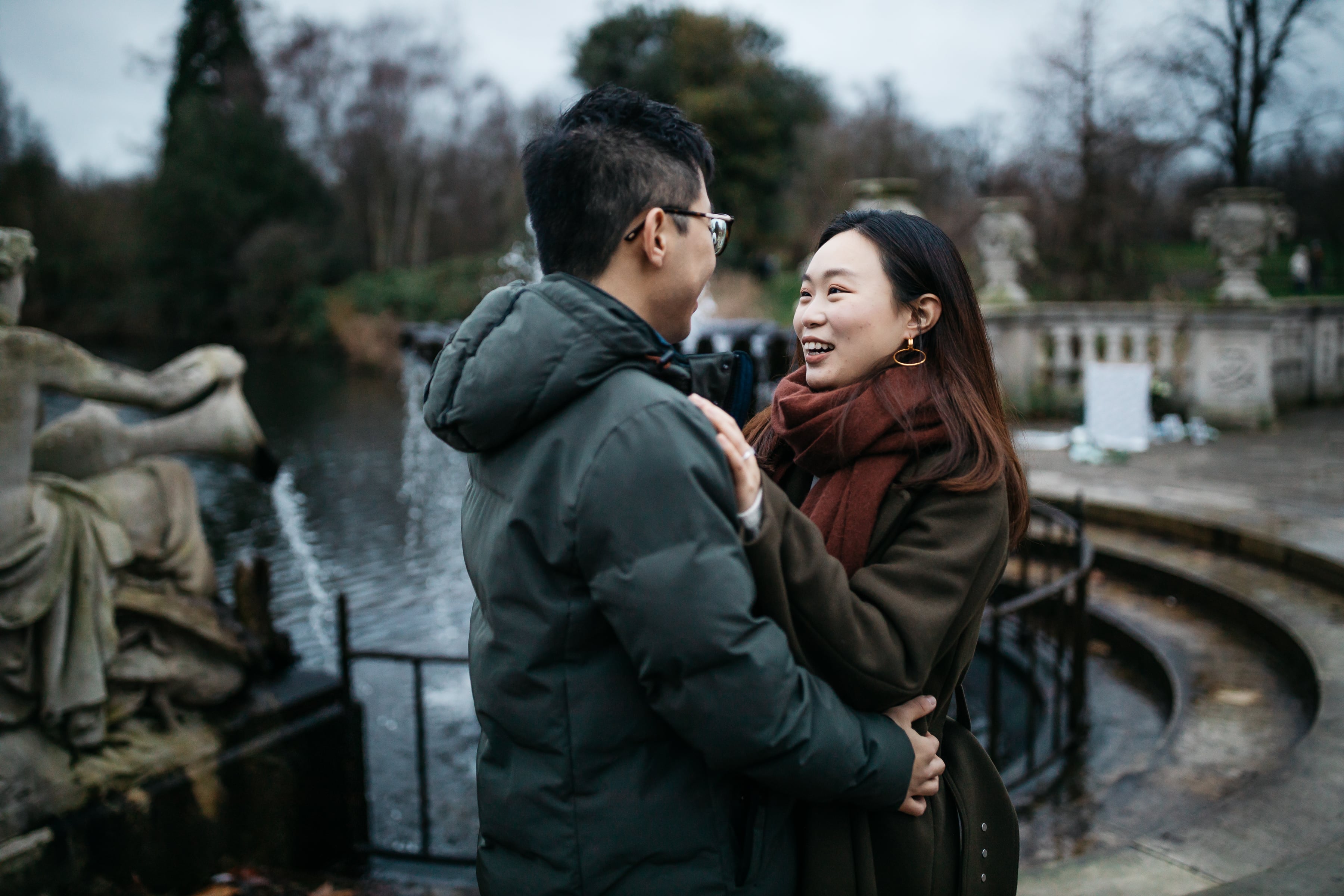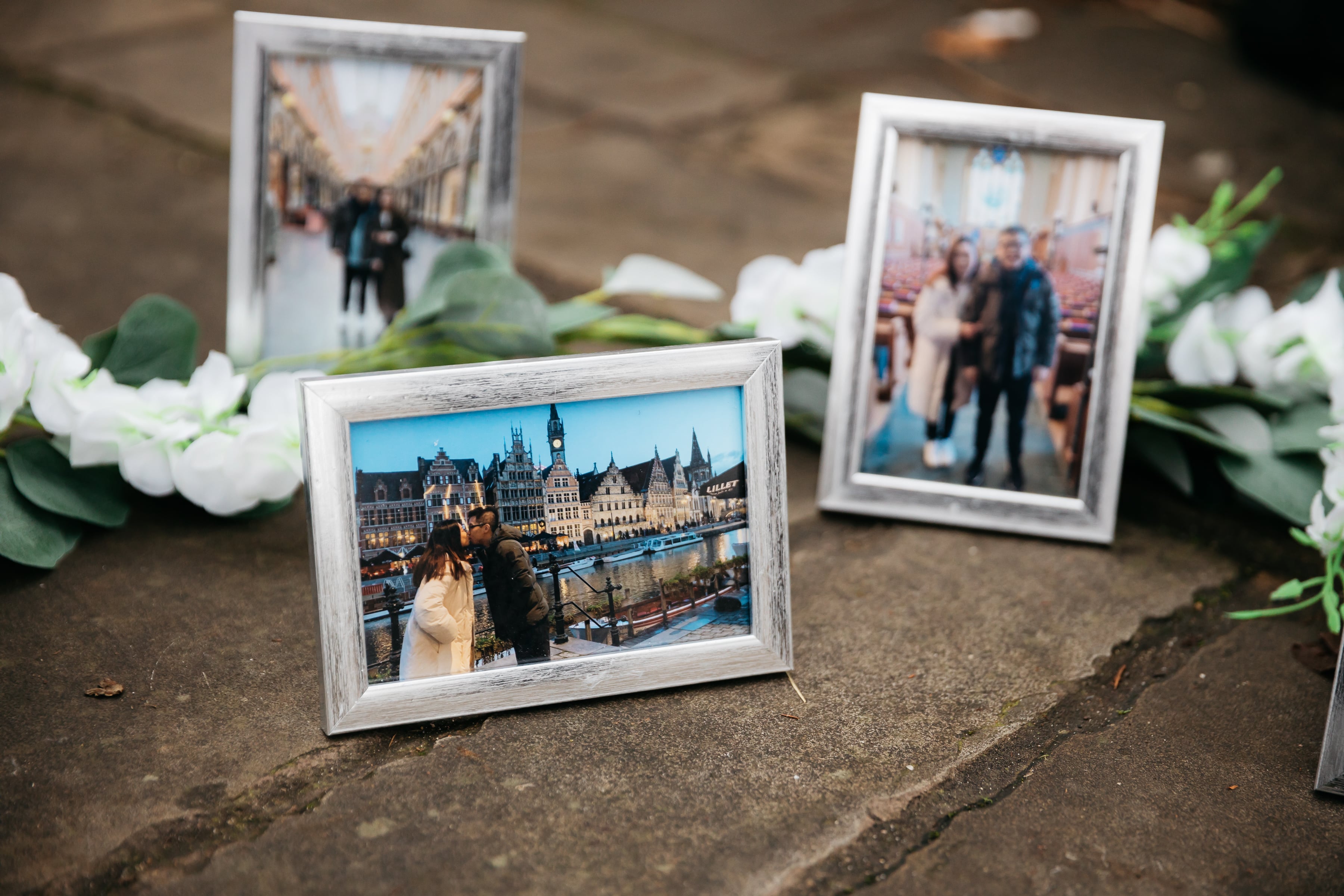 This proposal in Hyde Park is a perfect example of what we can do in a short amount of time! We only had a couple of days to organise this proposal as Eric wanted to propose on 2nd January 2020. Even with the short time period, our Proposal Planners ensured that Eric got the same level of service as he would have if he'd contacted us sooner. We managed to organise a photographer, videographer and musician in just a couple of days.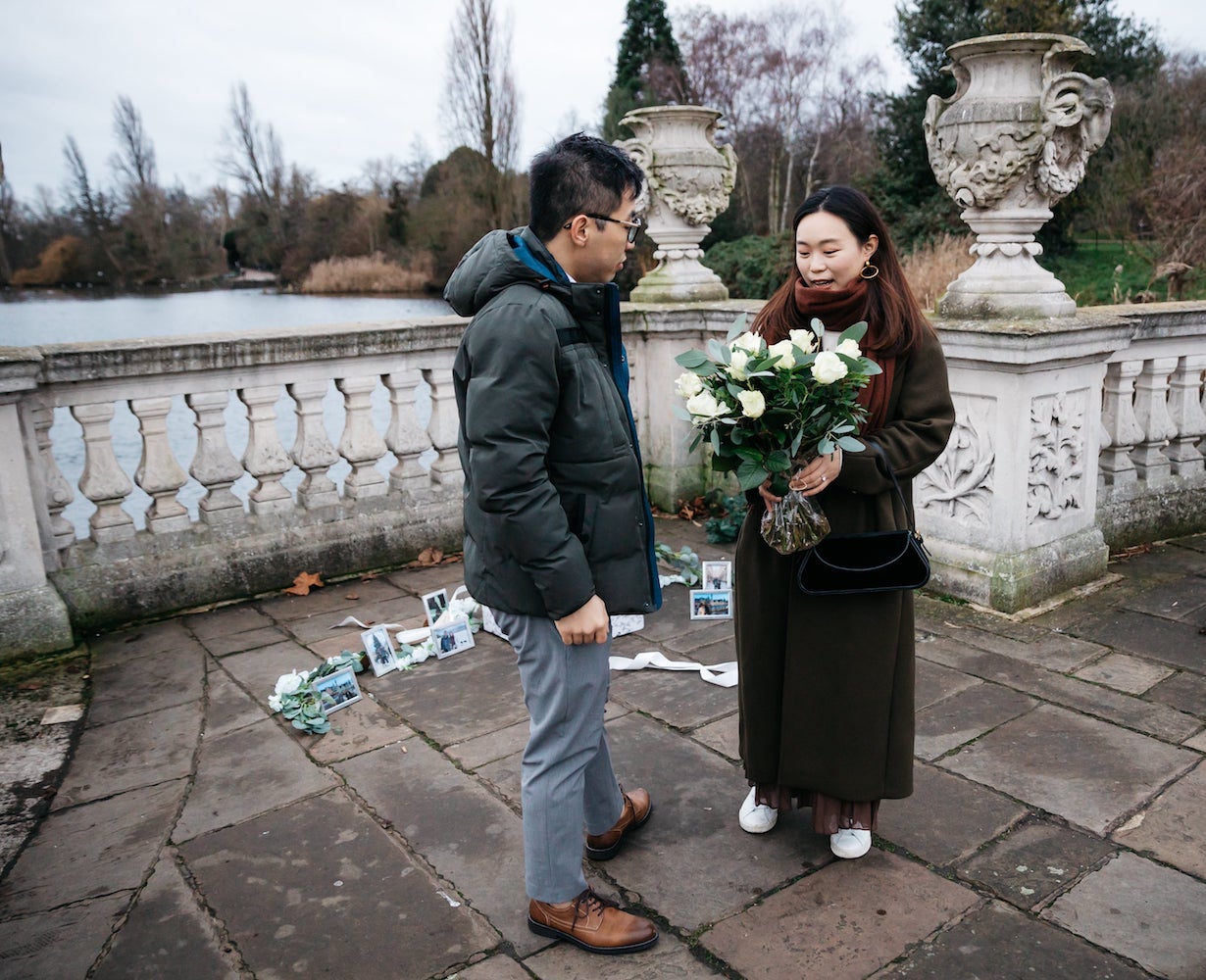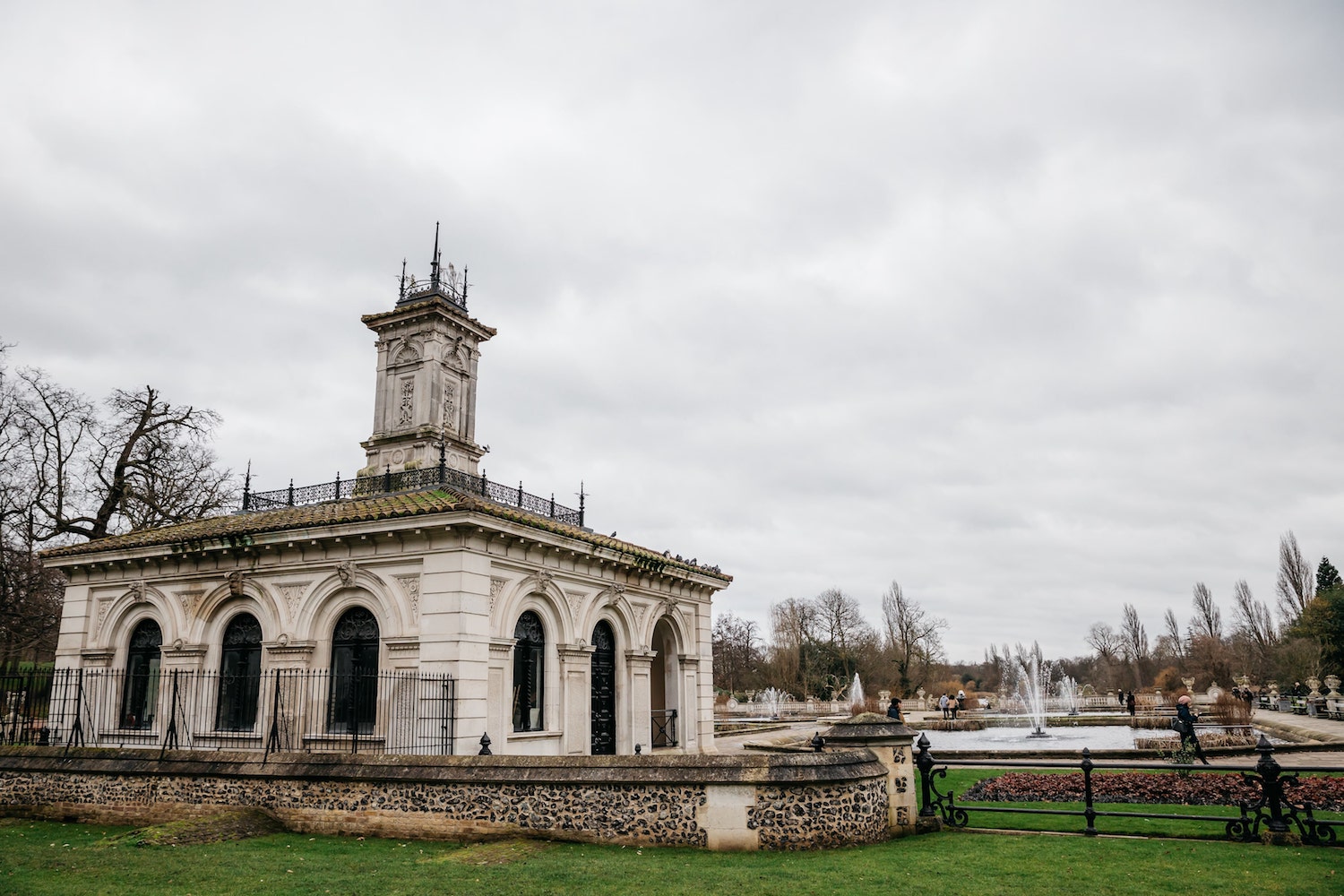 We understand that communication is key throughout the process as proposing is already a nerve-wracking situation! Our Team respond quickly to your requests and questions so that your mind is put to rest and it's as stress free as possible. There is only one thing we want you to be thinking about on the day of your proposal. (And it's not whether the photographer has turned up!).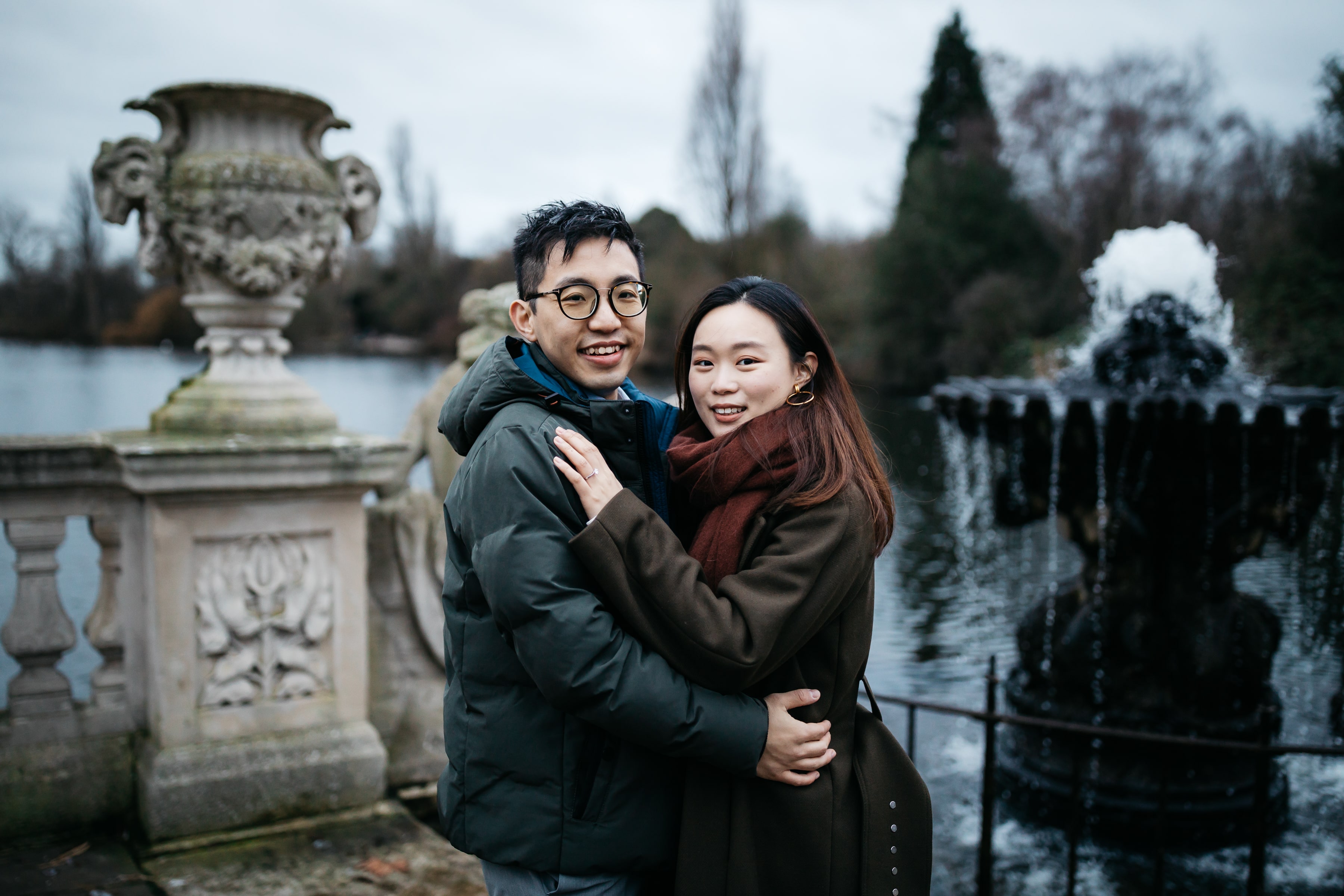 We also always have a wet weather plan just in case! You are in safe hands when you have The One Romance organising your proposal for you. Get in touch if you are inspired by this proposal in Hyde Park.