Photograph Proposal at the Sky Garden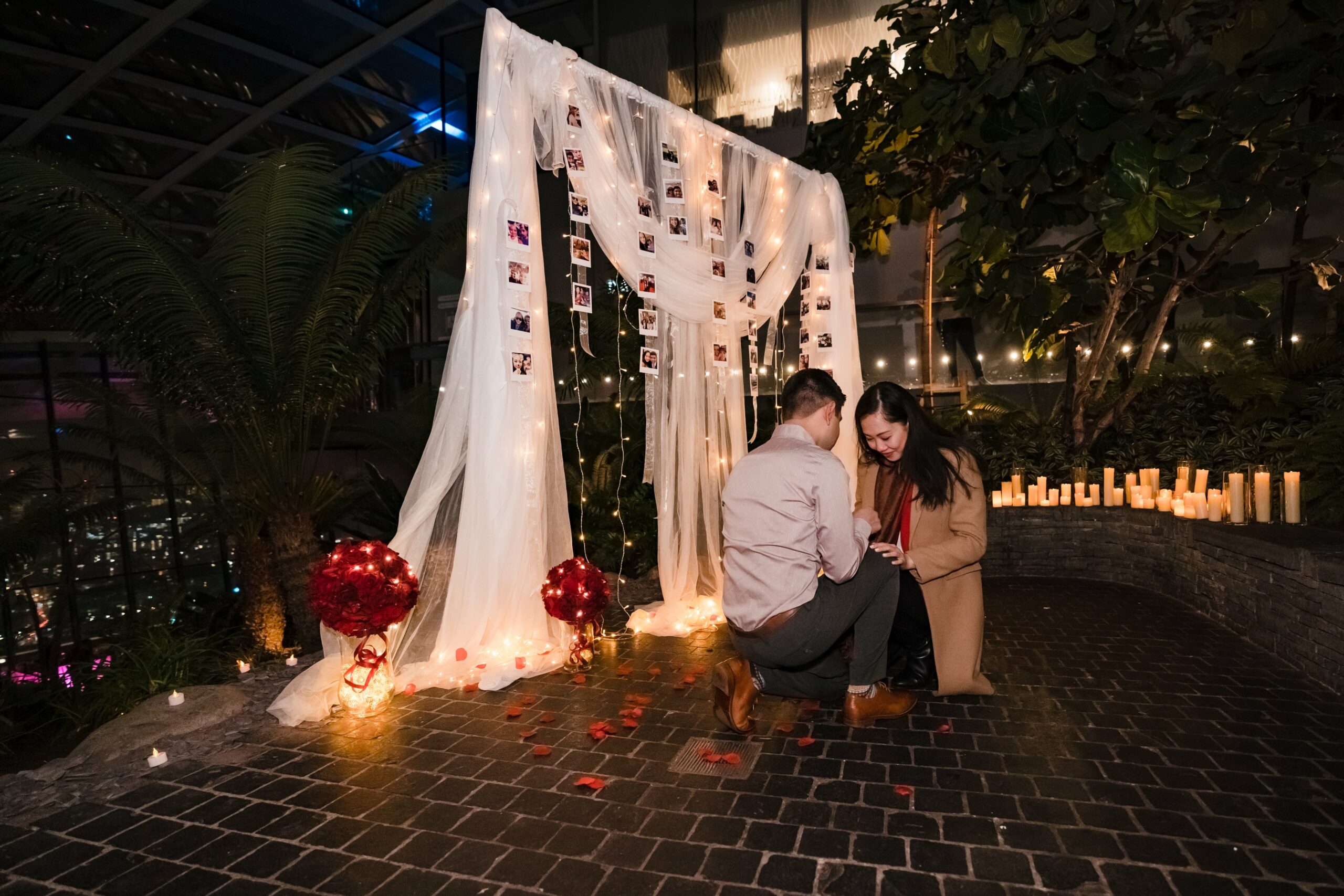 How many photos do you and your partner have of each other and together? Those super flattering ones from holidays together, events and date nights. Then the not so flattering but hilarious 'for your eyes only' selfies, animal filters and surprise photos. Every couple has such a huge collection of photos that take them back to all the amazing times they've had together.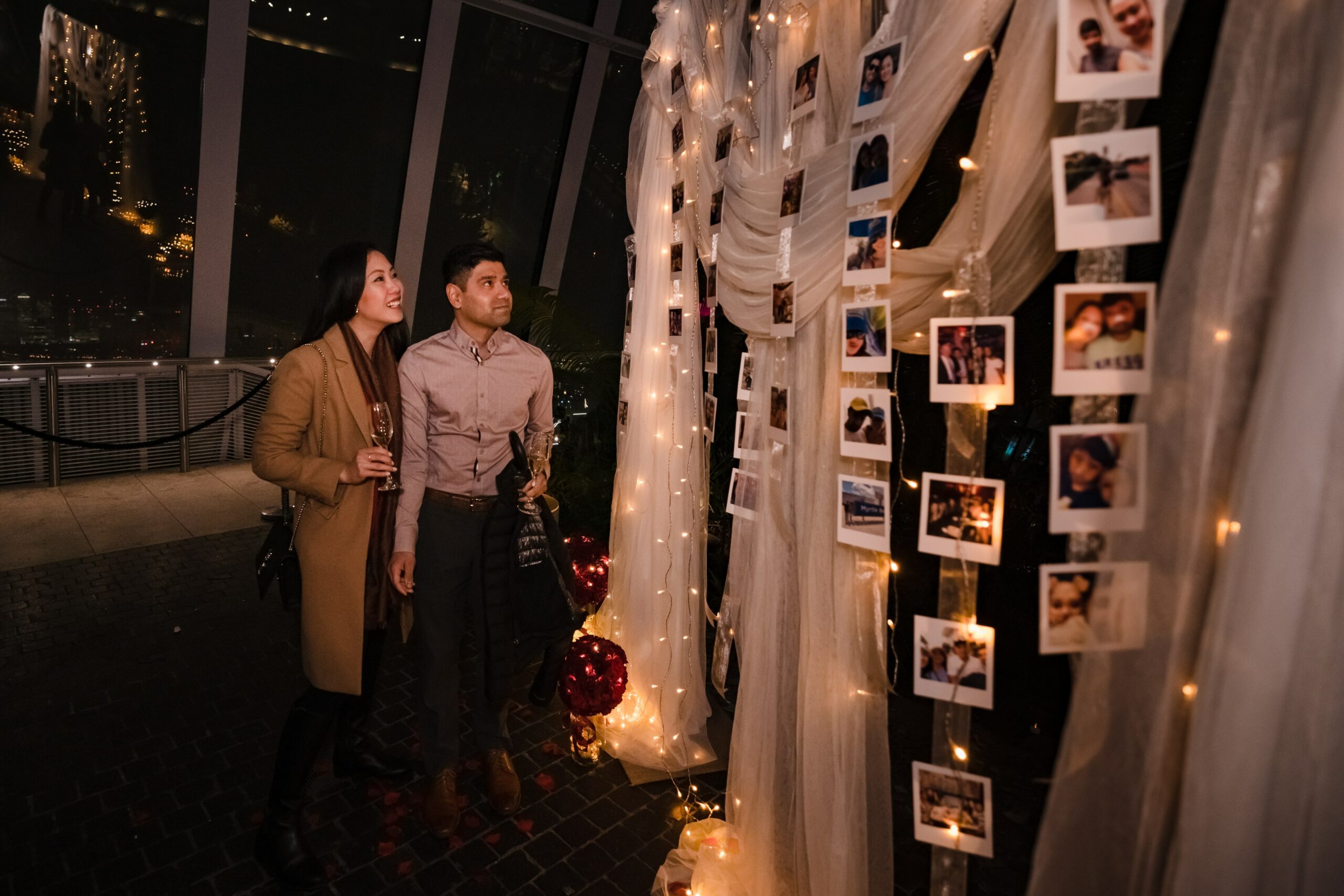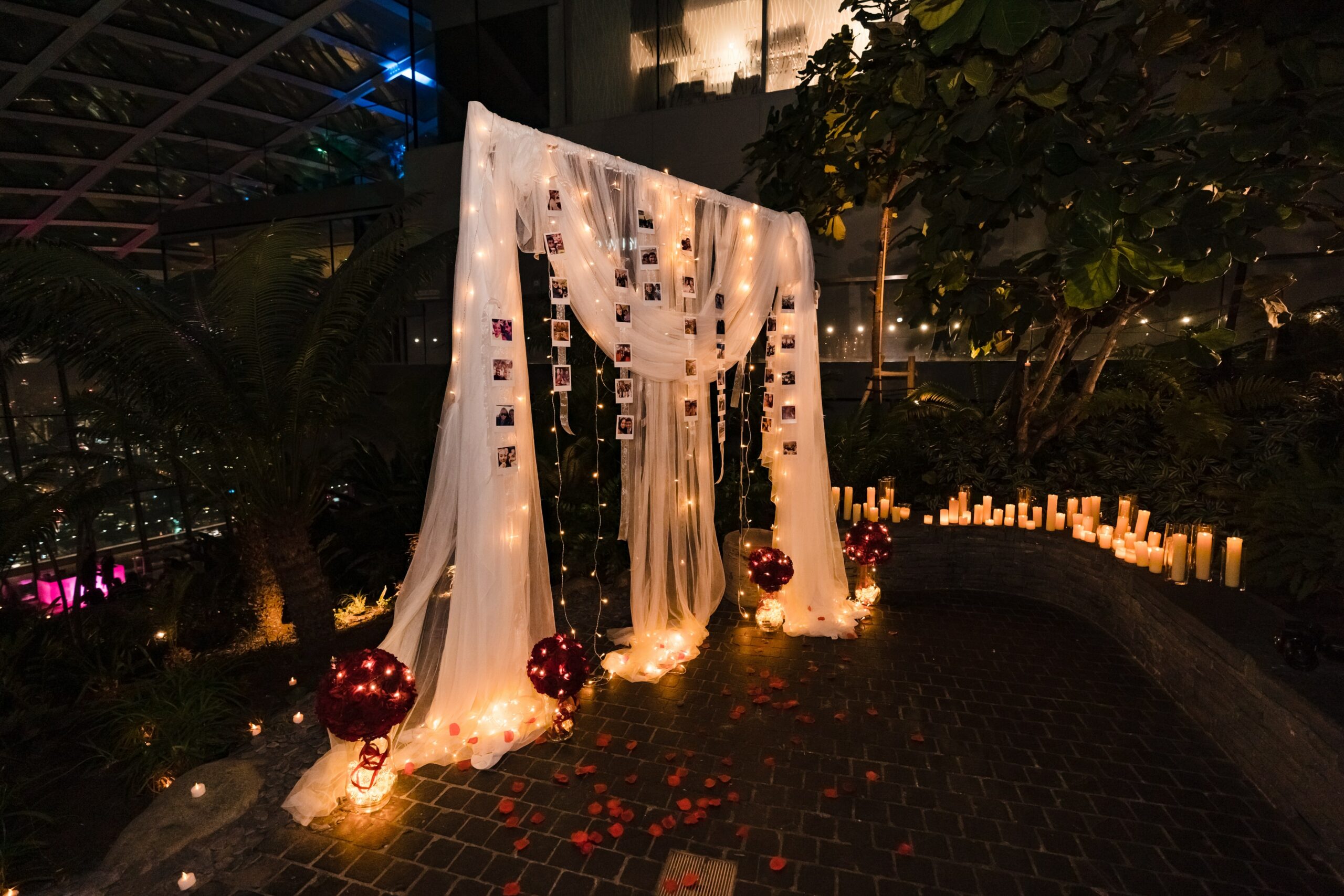 That's why we love using them in proposals. They create a trip down memory lane and such a beautiful and personalised setting. Who wouldn't want to be surrounded by their favourite memories when beginning the next chapter of their lives together?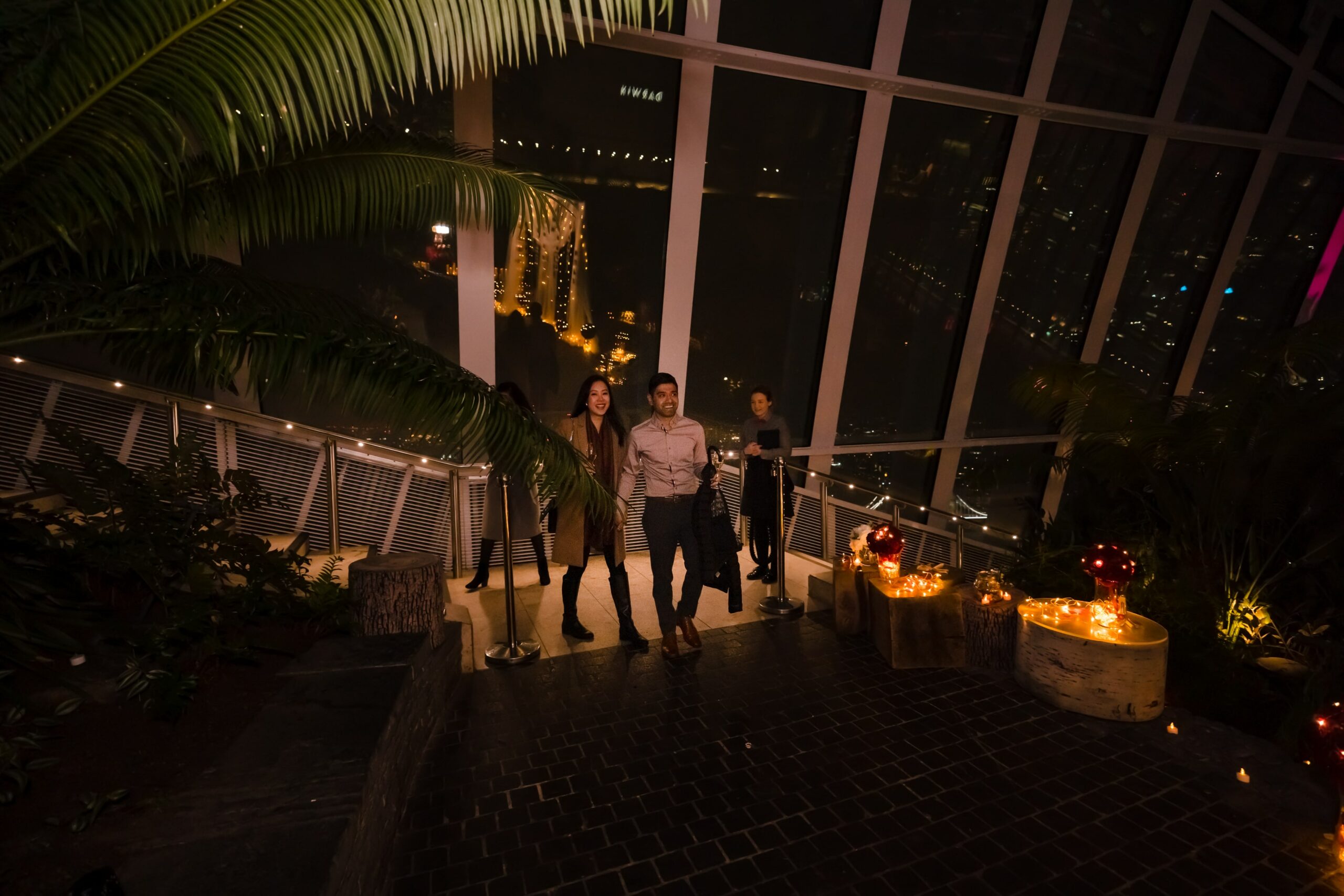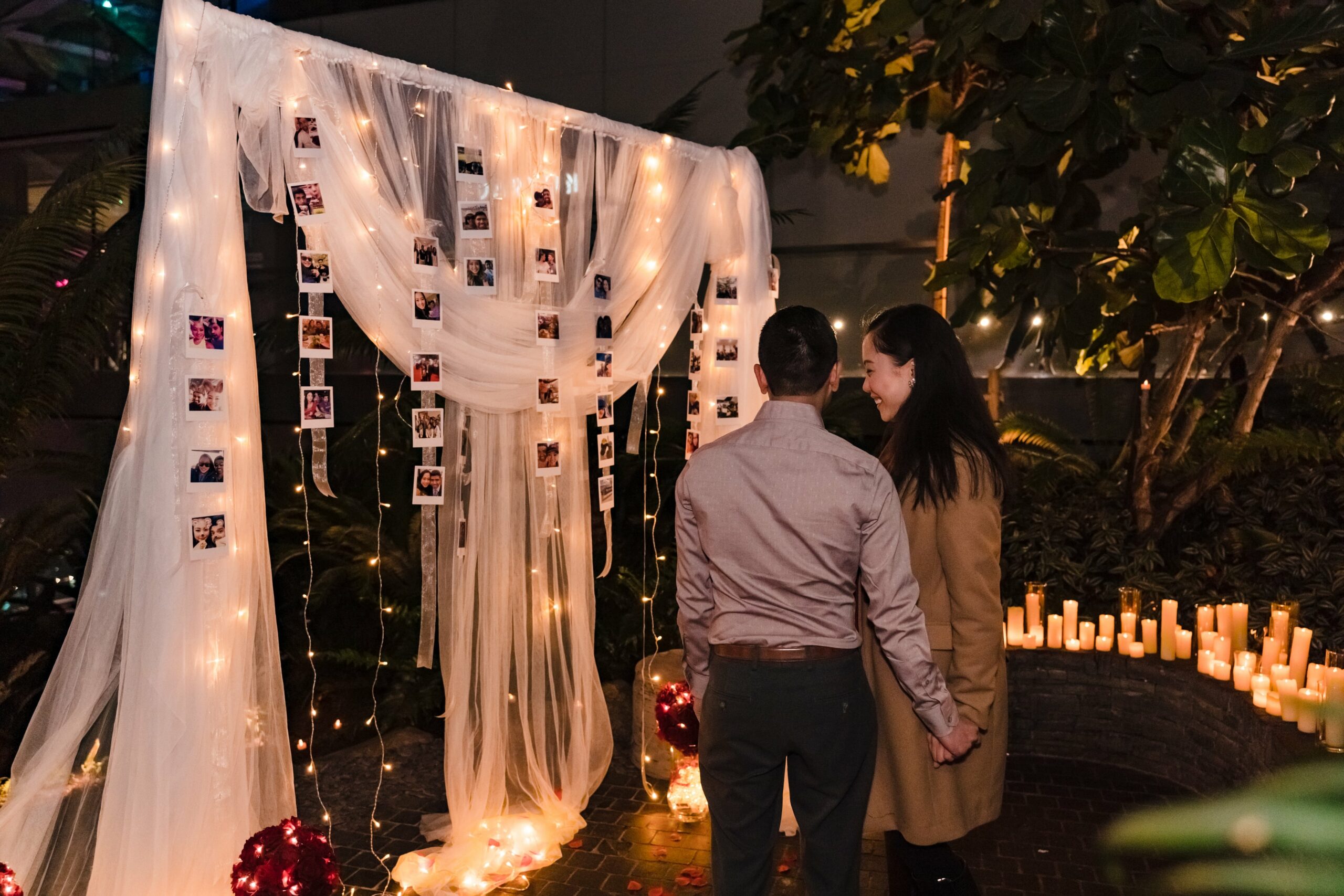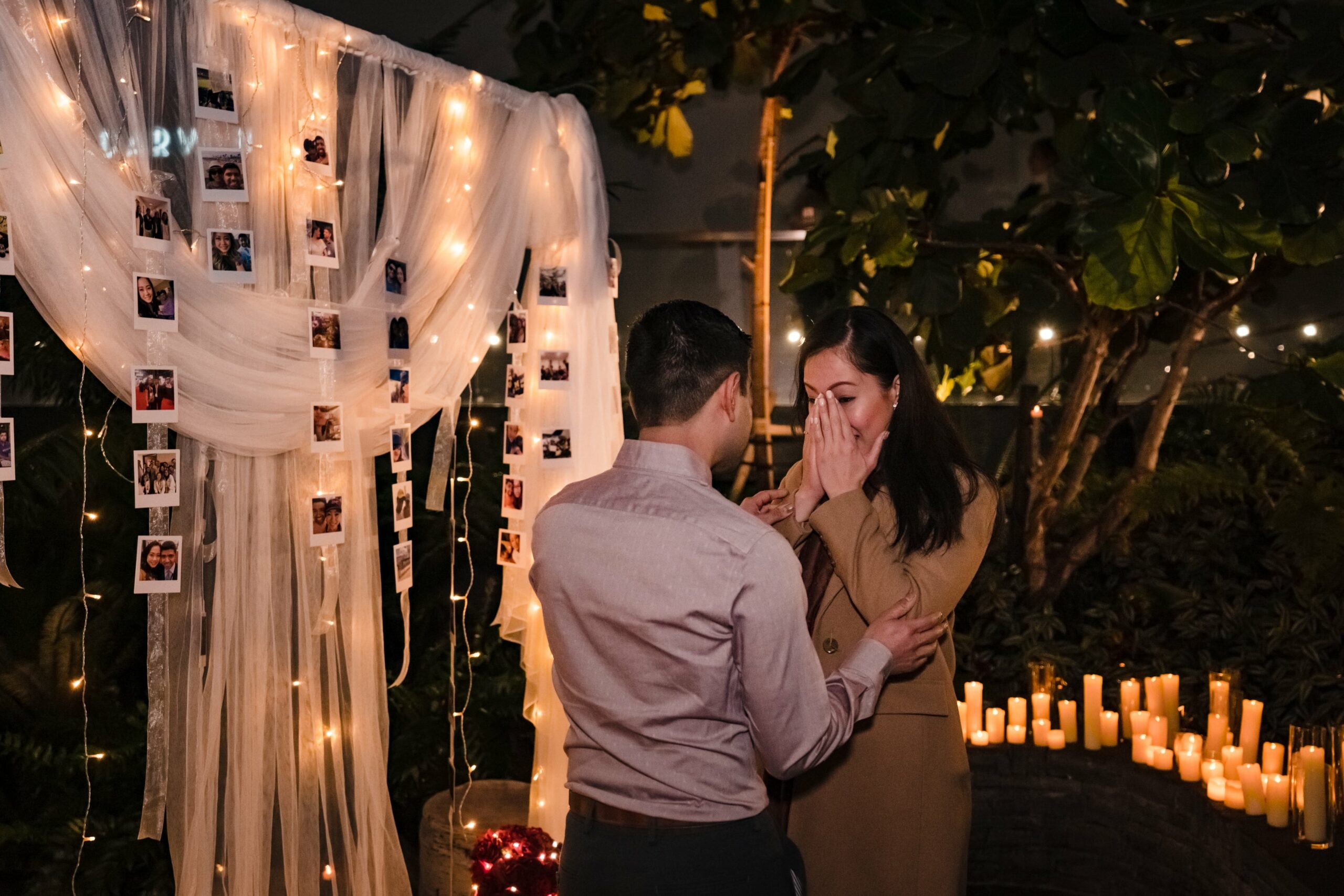 Photographs can be used in so many different ways and they all tell such beautiful stories. From a projection on a historic chapel to a slideshow on an iPad, there are so many ways to incorporate them into your proposal.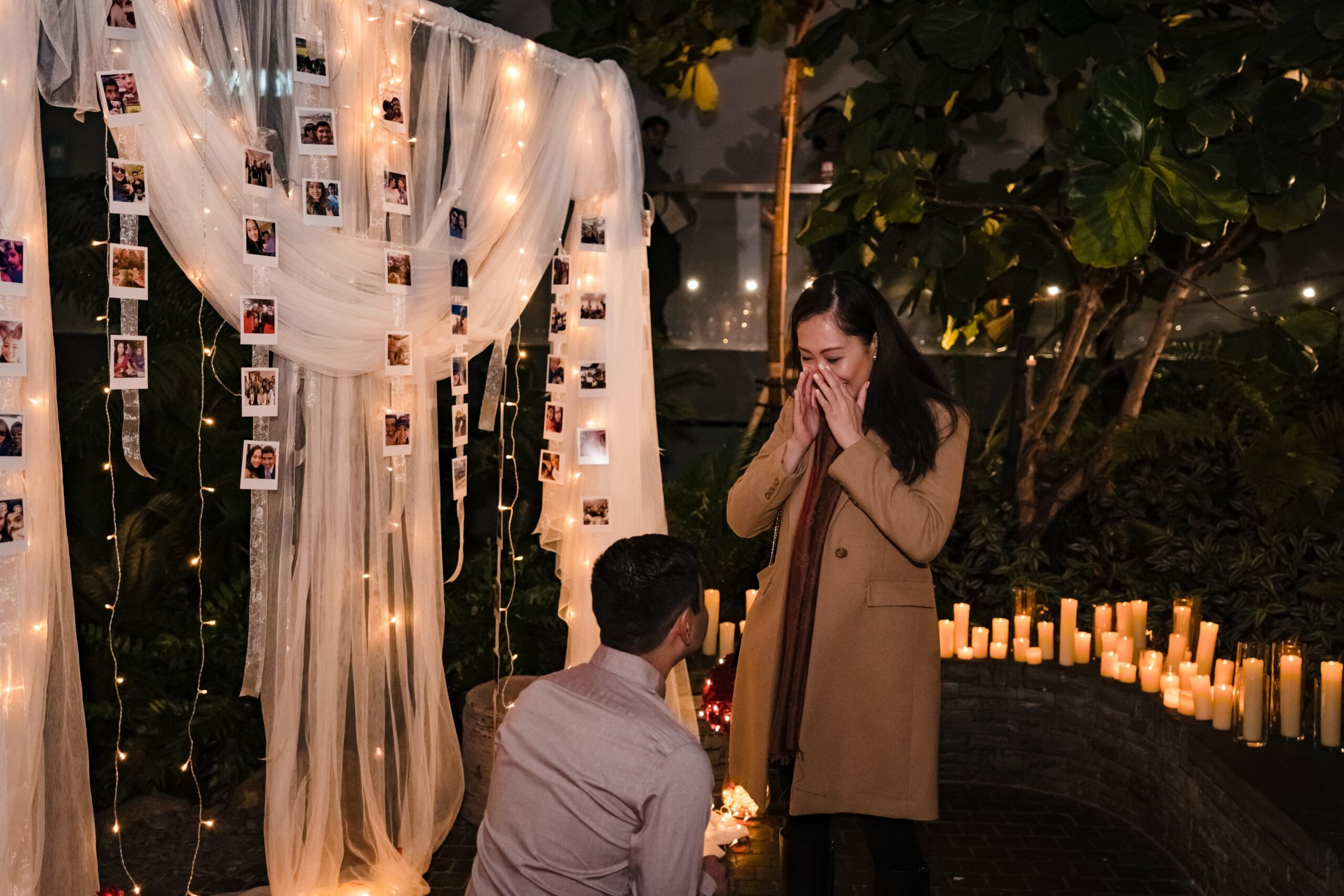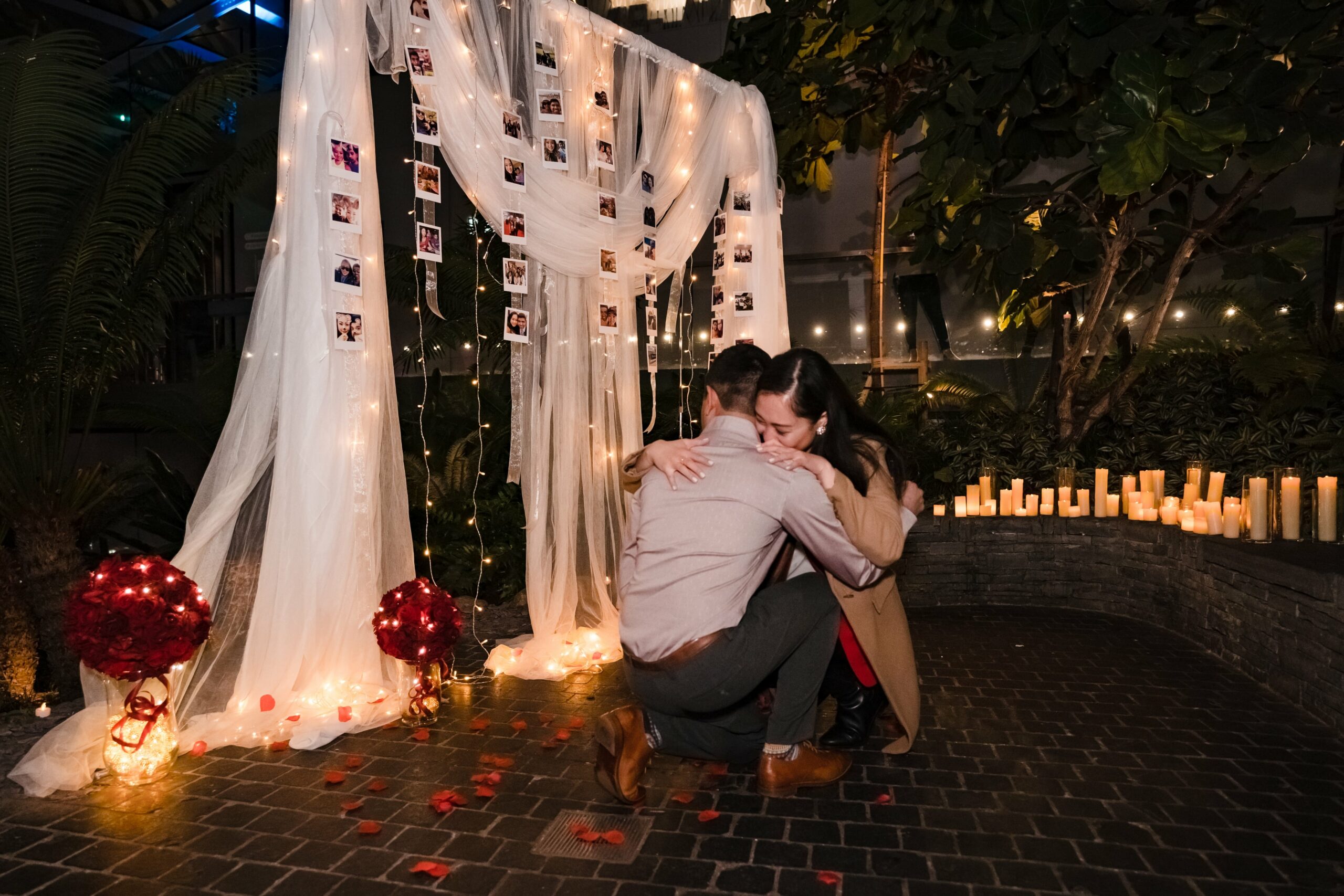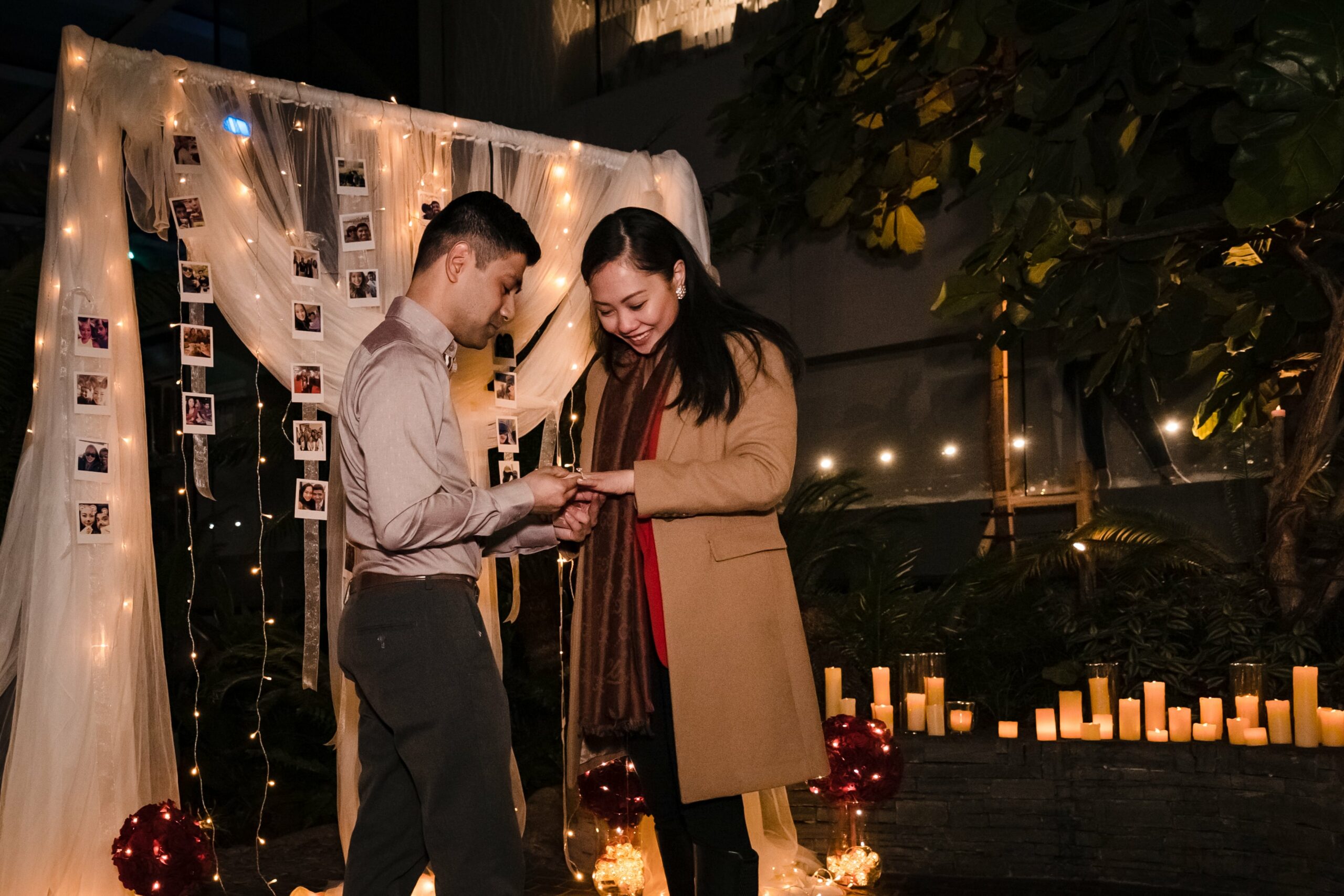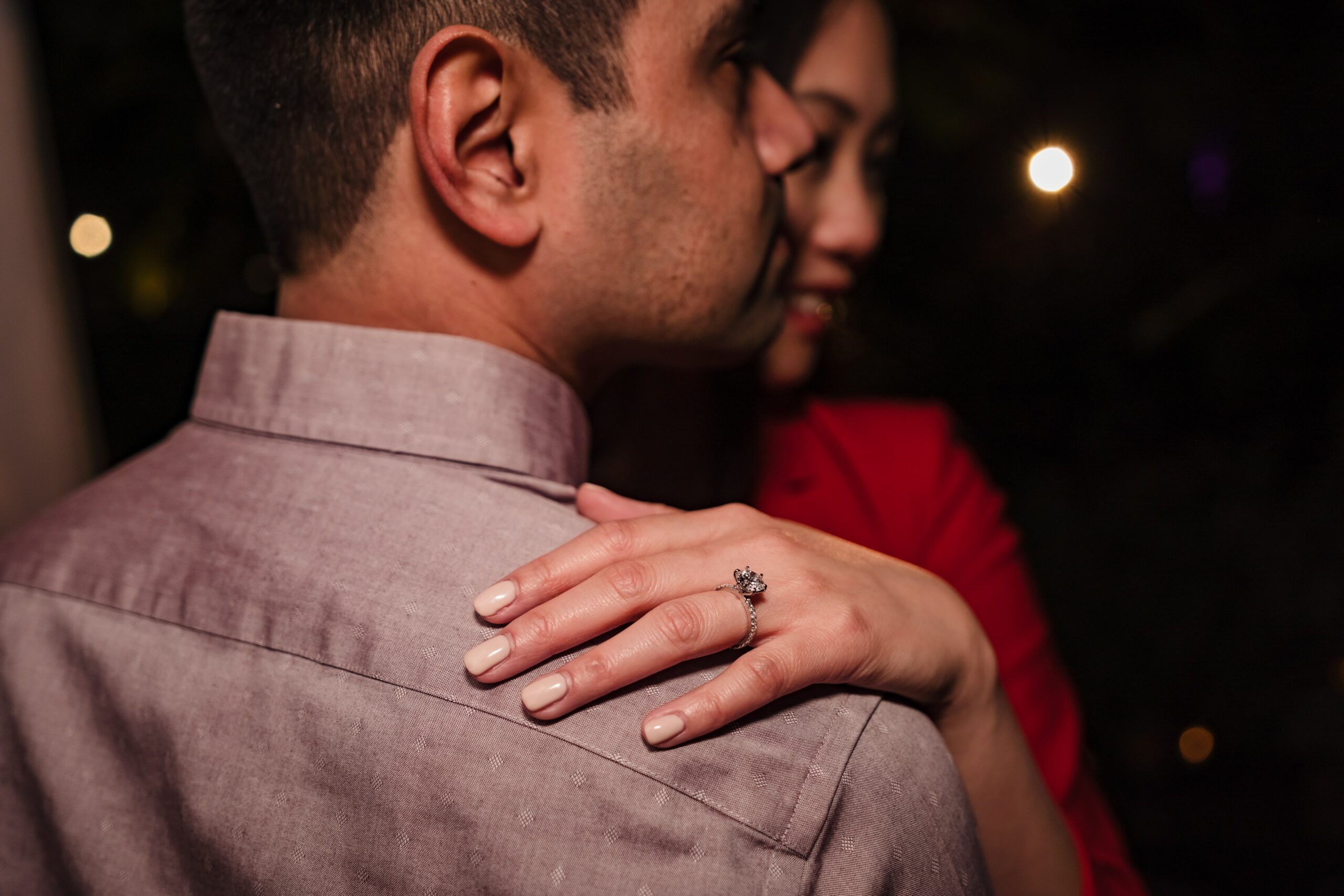 Our Proposal Planners created this beautiful Photograph Proposal at the Sky Garden. Surrounded by a lush jungle, 43 floors up with the panoramic views of London, it really is a one of a kind location. With over 80 photographs of the couple, it really was a one of a kind backdrop for this proposal.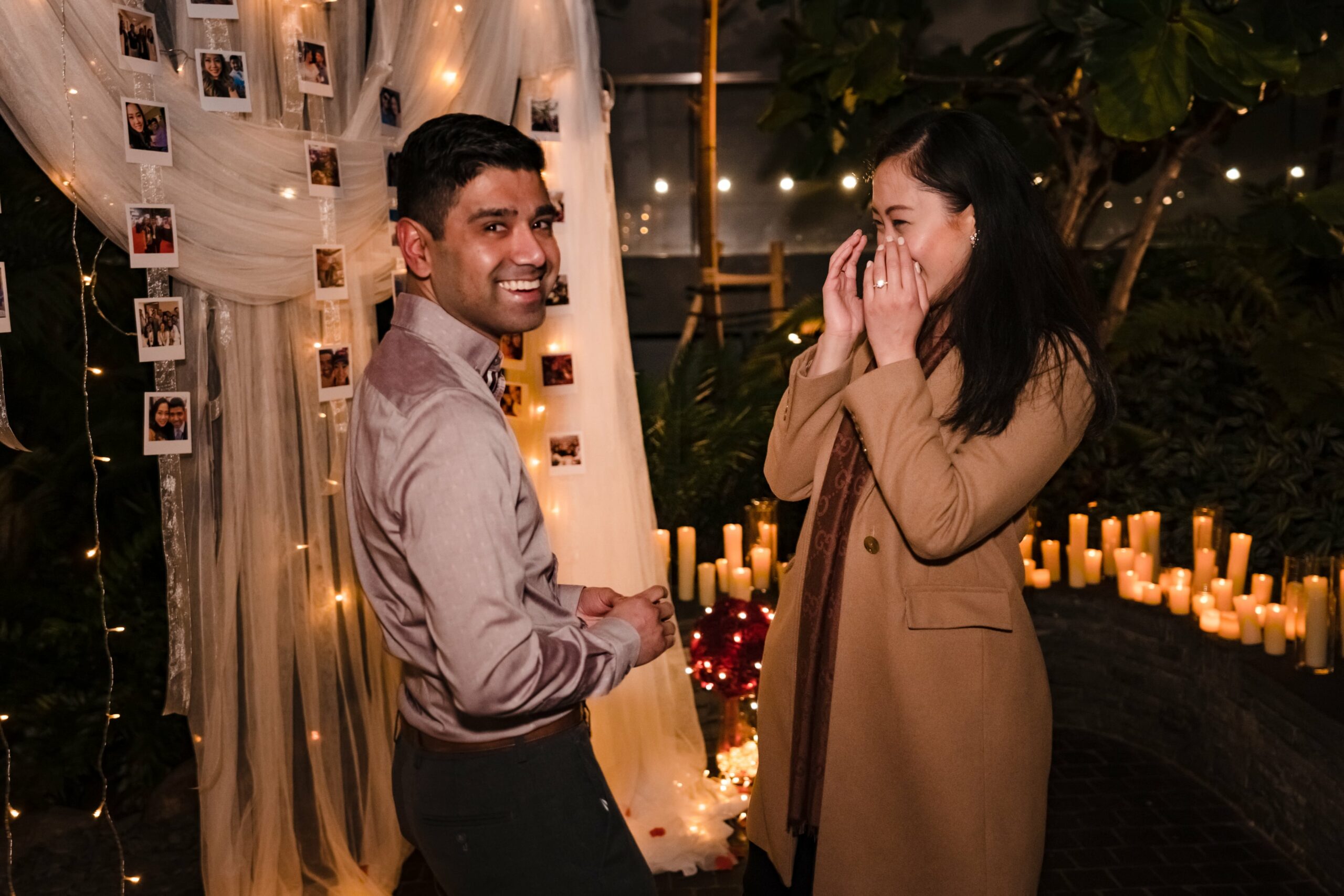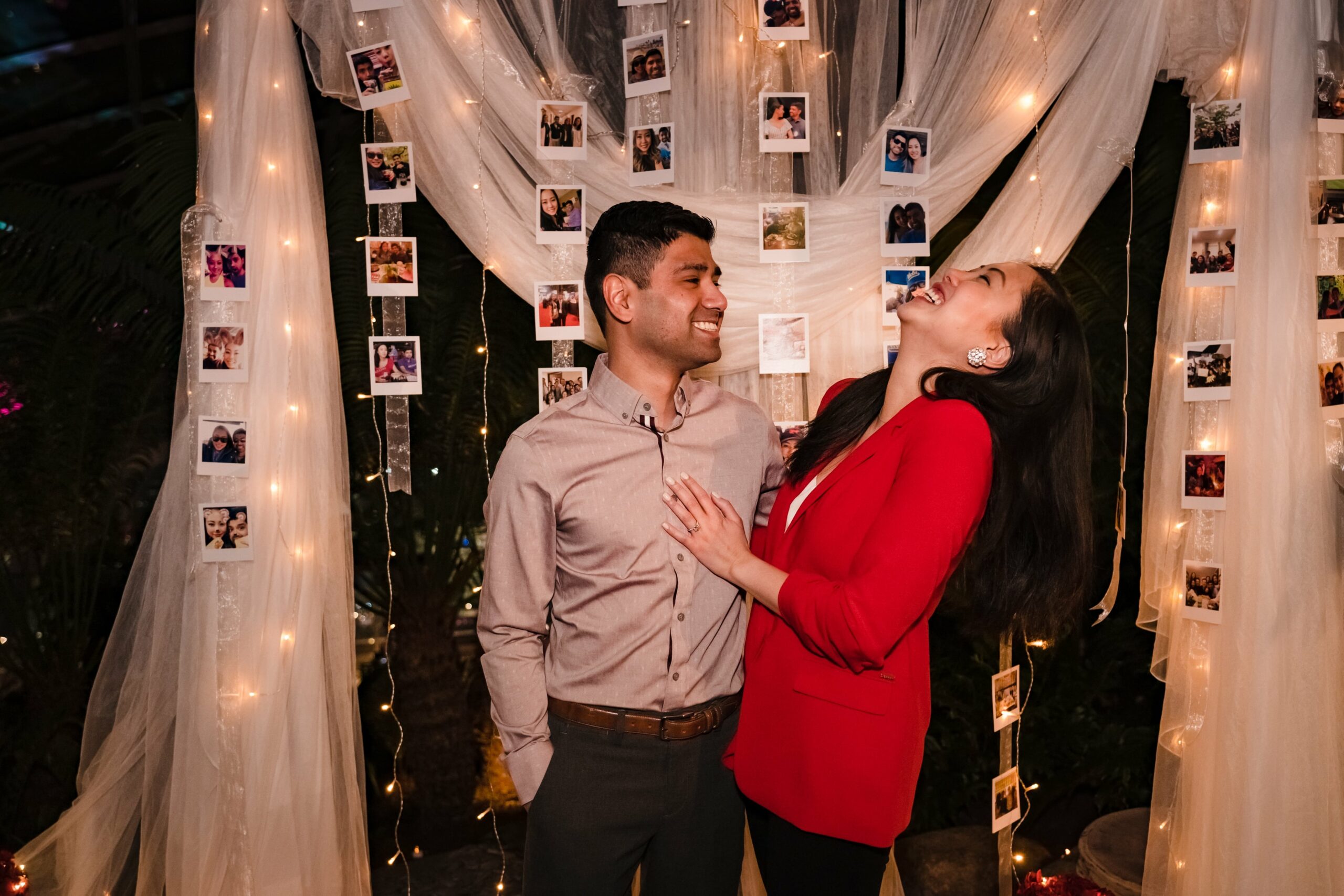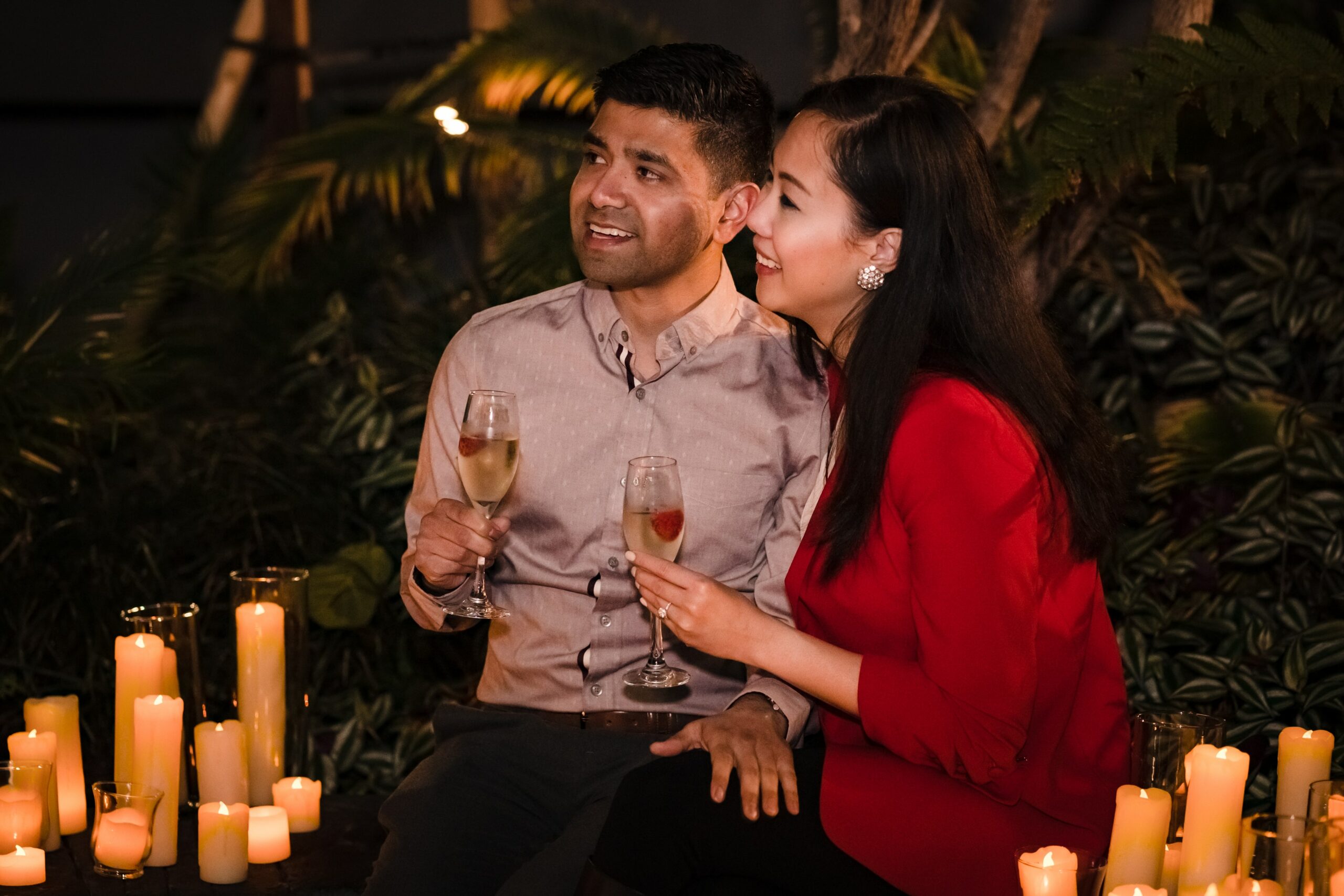 The hired private terrace meant that the couple had their own corner of this urban jungle. It is also completely hidden from view of the general public, so it also comes as a complete surprise when you come around the corner!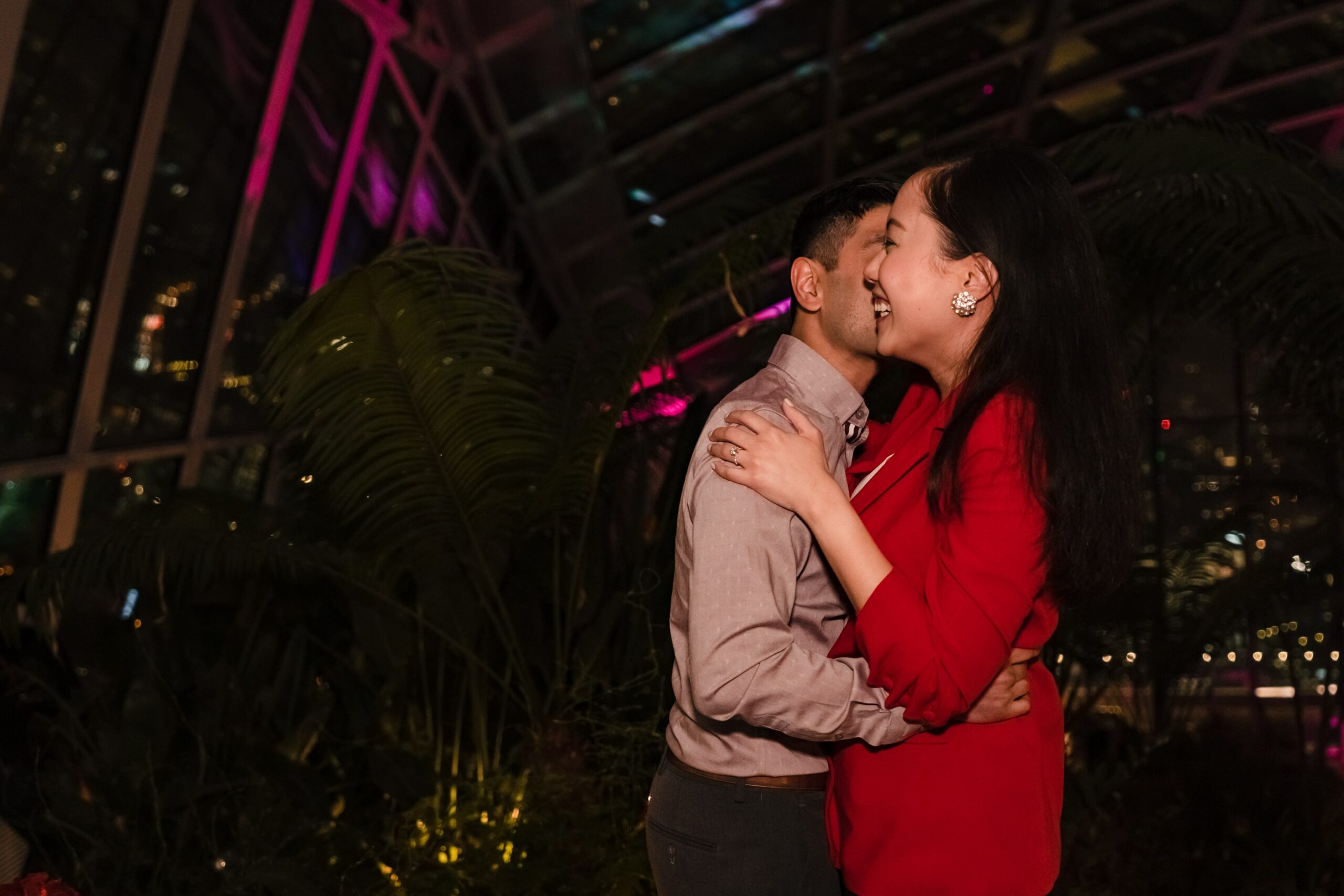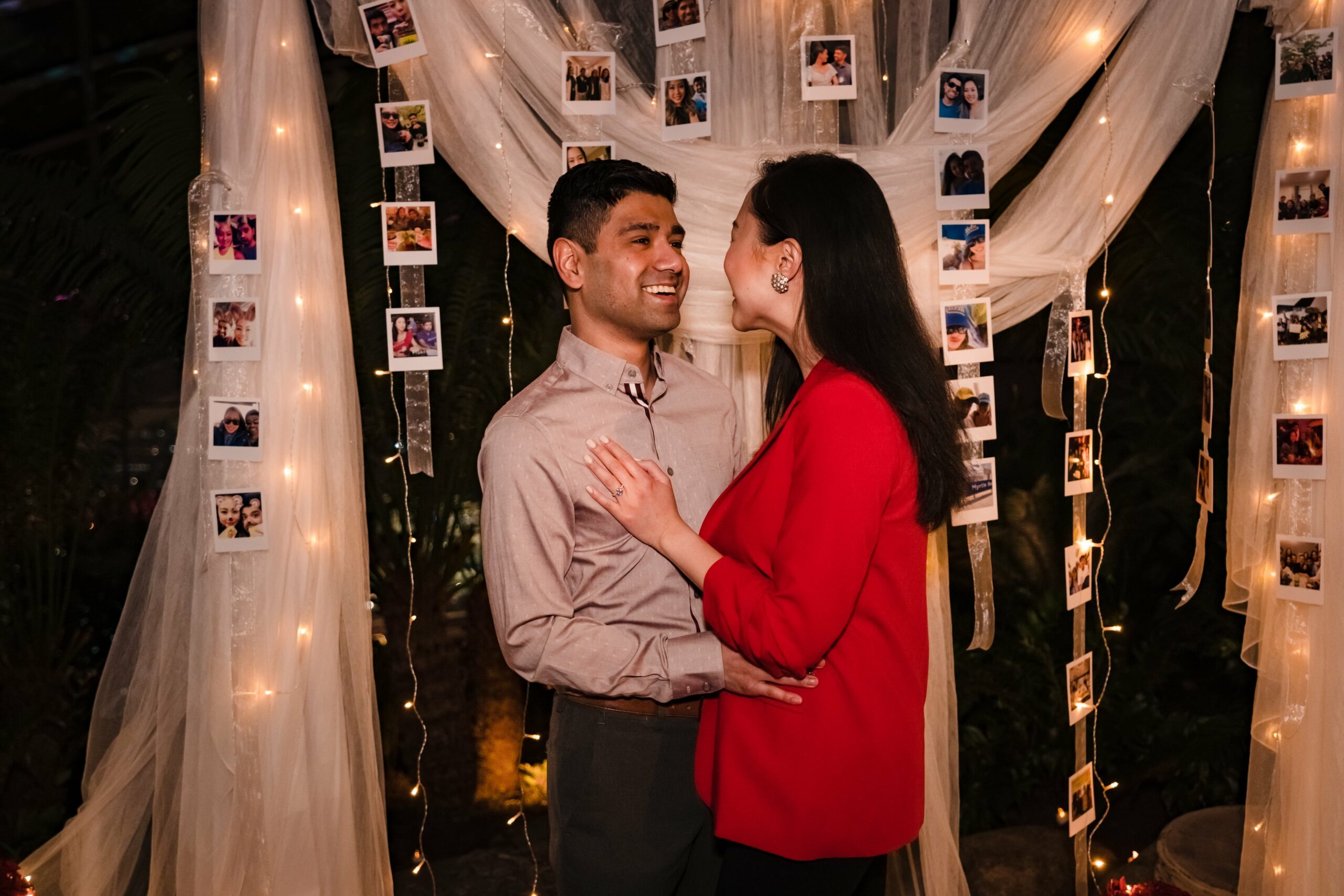 If you're looking for a city proposal with a view, London has such a huge range of options! From a private bedroom at The Shard, a private dining room at The Gherkin, a terrace overlooking Tower Bridge, private dining overlooking St Paul's Cathedral, the list really is endless! Thankfully, our amazing Team at The One Romance do all the research and scouting out for you.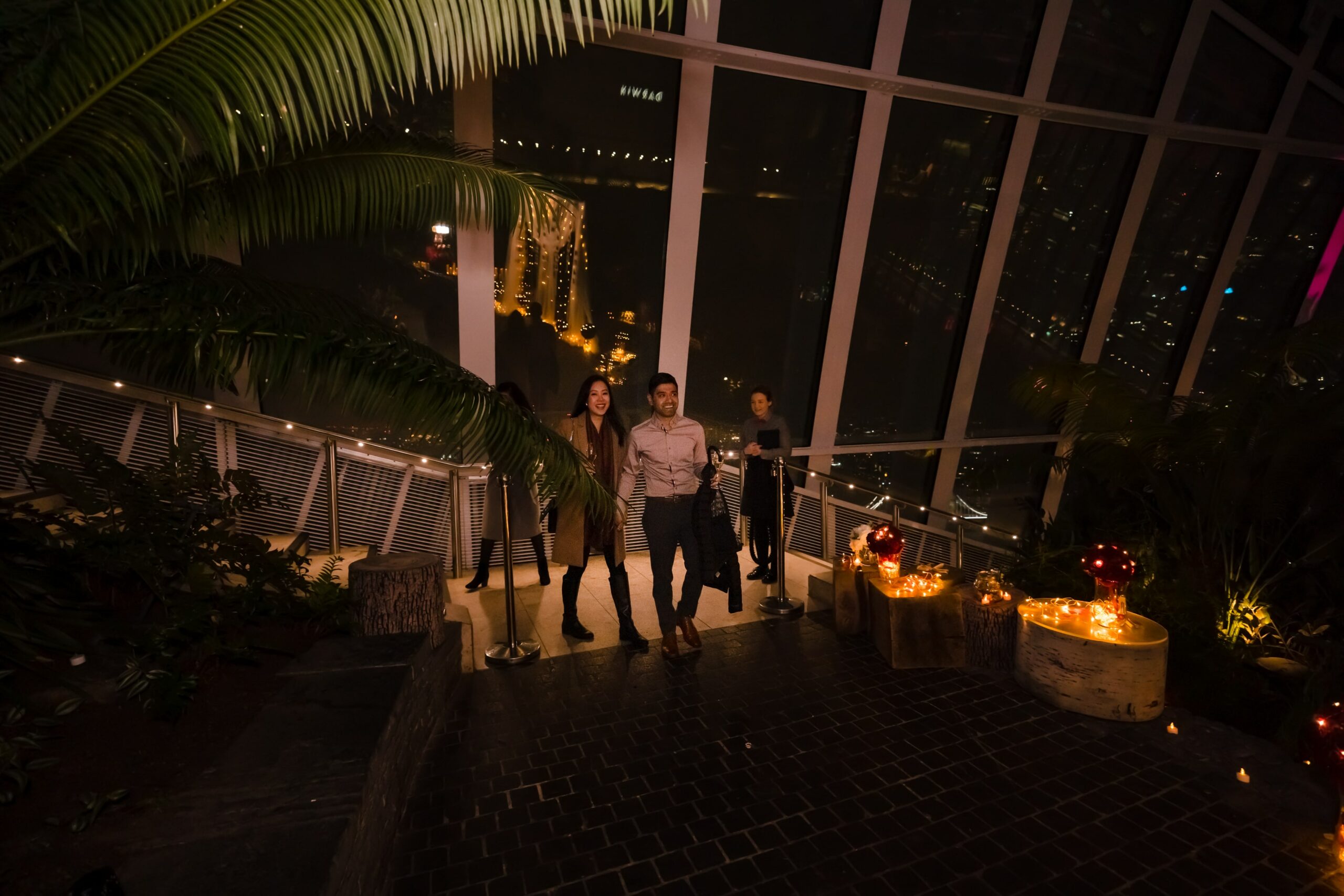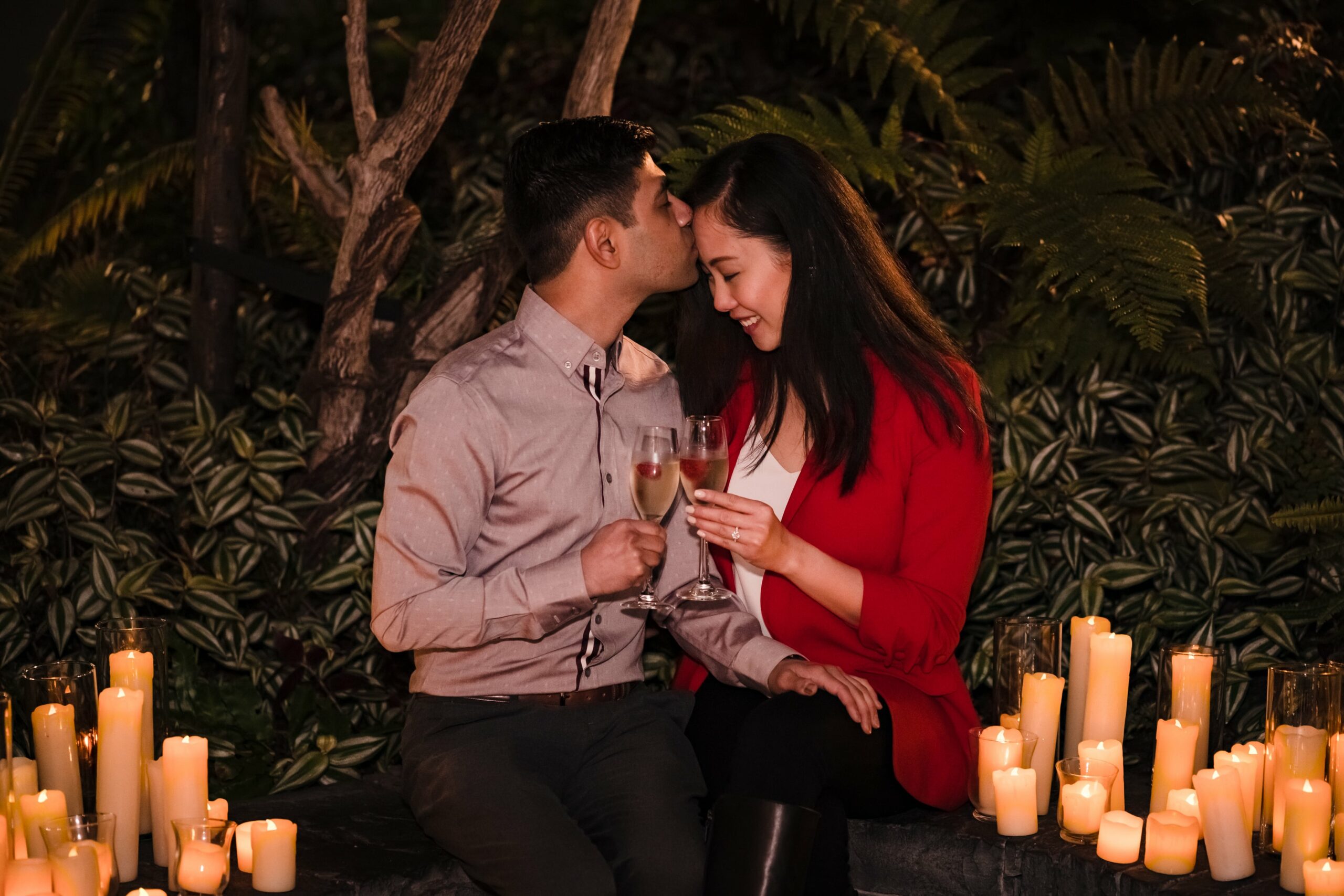 Let us take the stress off your shoulders and help plan the perfect proposal! Whether it's this Photograph Proposal at the Sky Garden or something completely different, get in touch!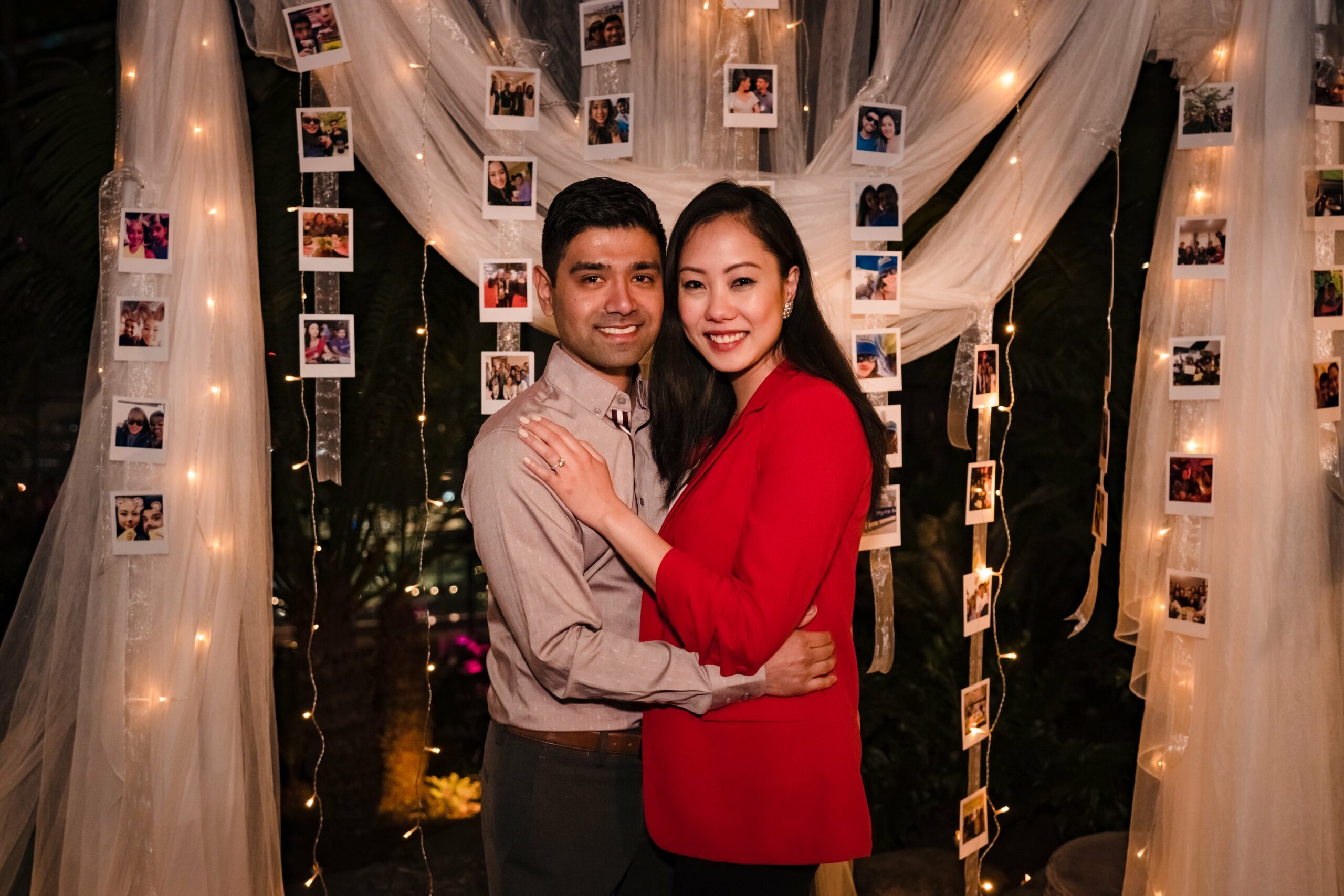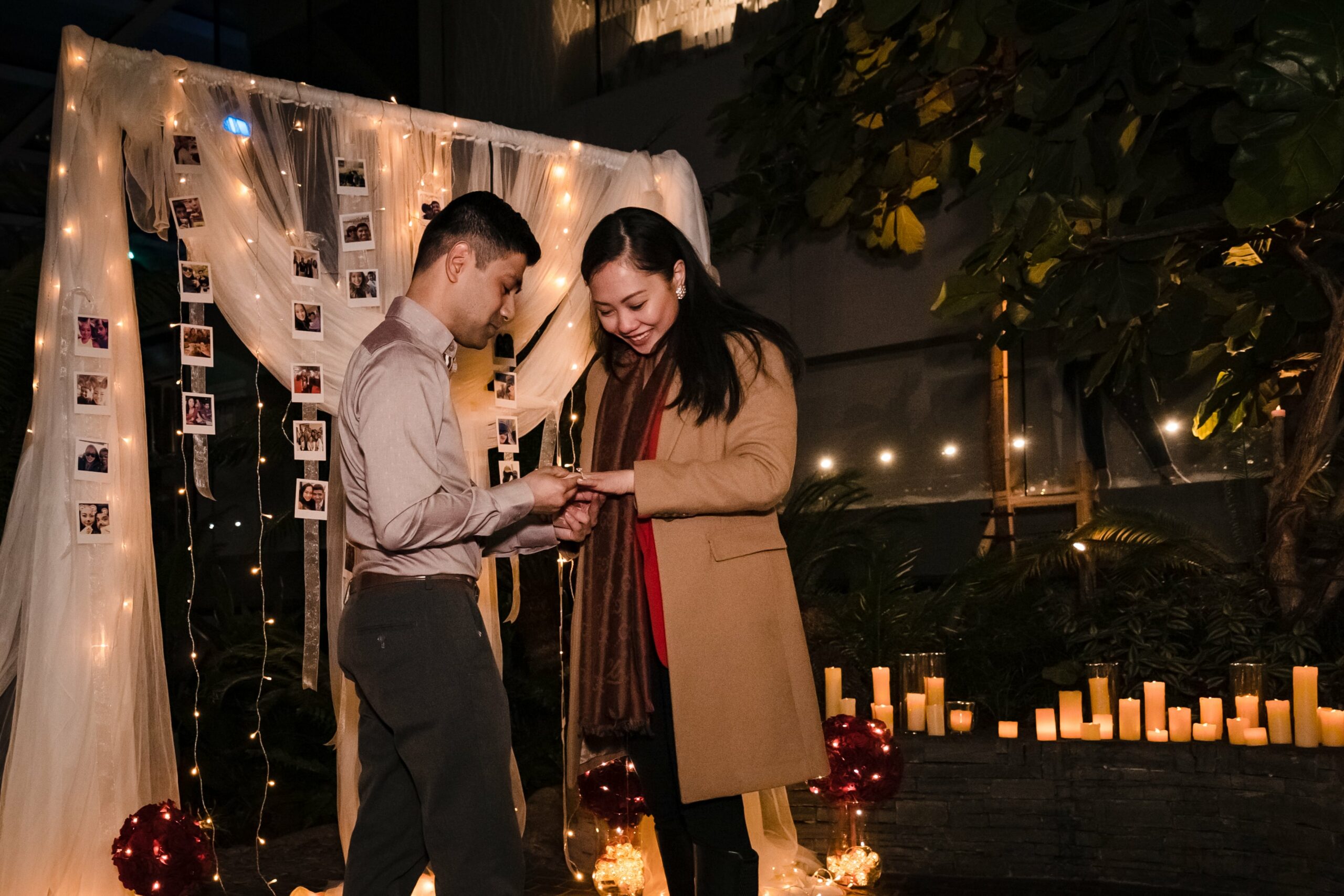 Photographer: Gemma Chase
Proposal Planner: Amanda Brown