Private Capsule on The London Eye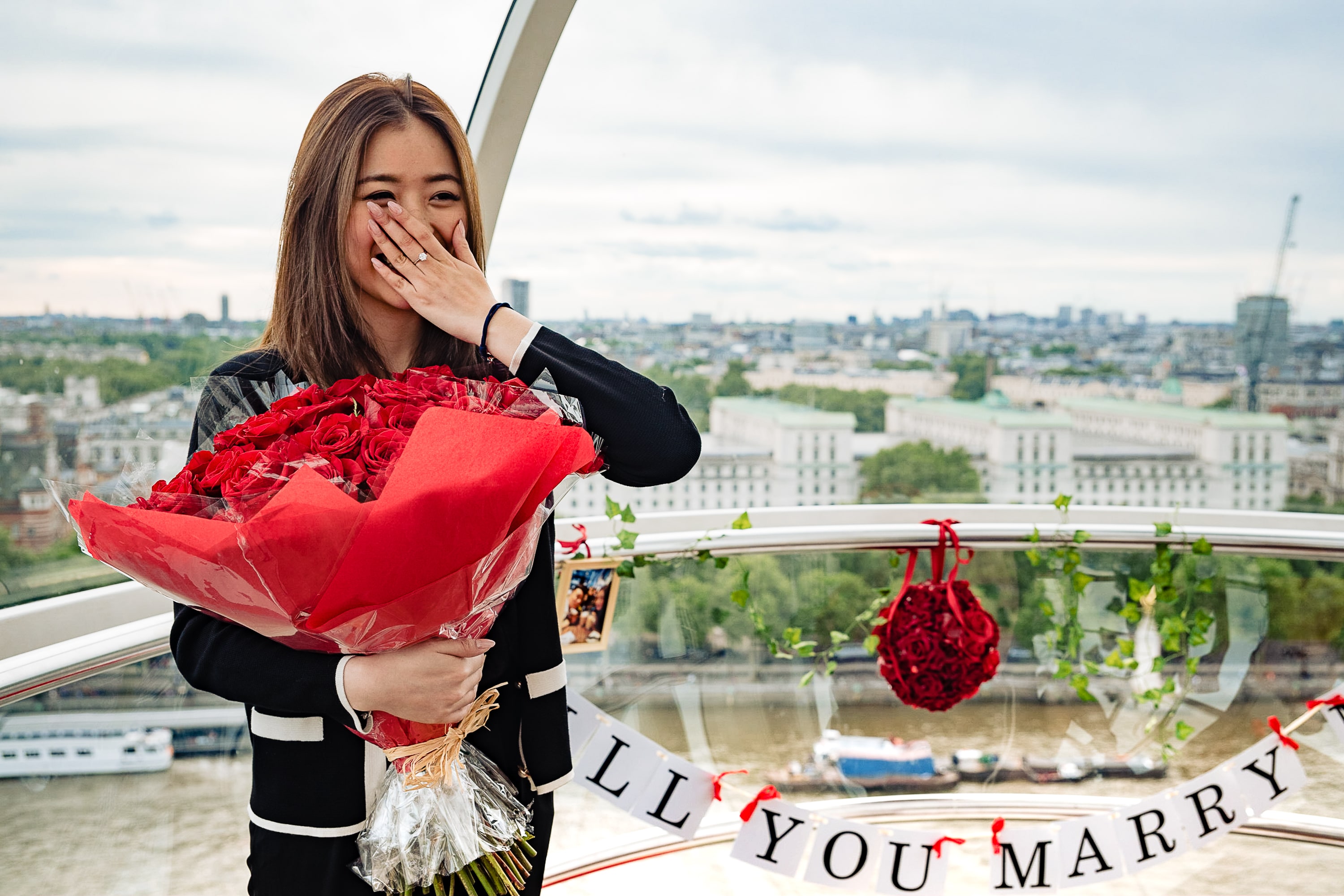 London's skyline would not be the same without it's iconic ferris wheel: The London Eye. However many times our Proposal Planners have been on it, they still say it's one of the best locations in London. It's private, intimate and the view never gets old! We think that a private capsule on The London Eye is the perfect way for you to propose. Whatever the weather, your proposal can go ahead with no stress and the views will still be as impressive!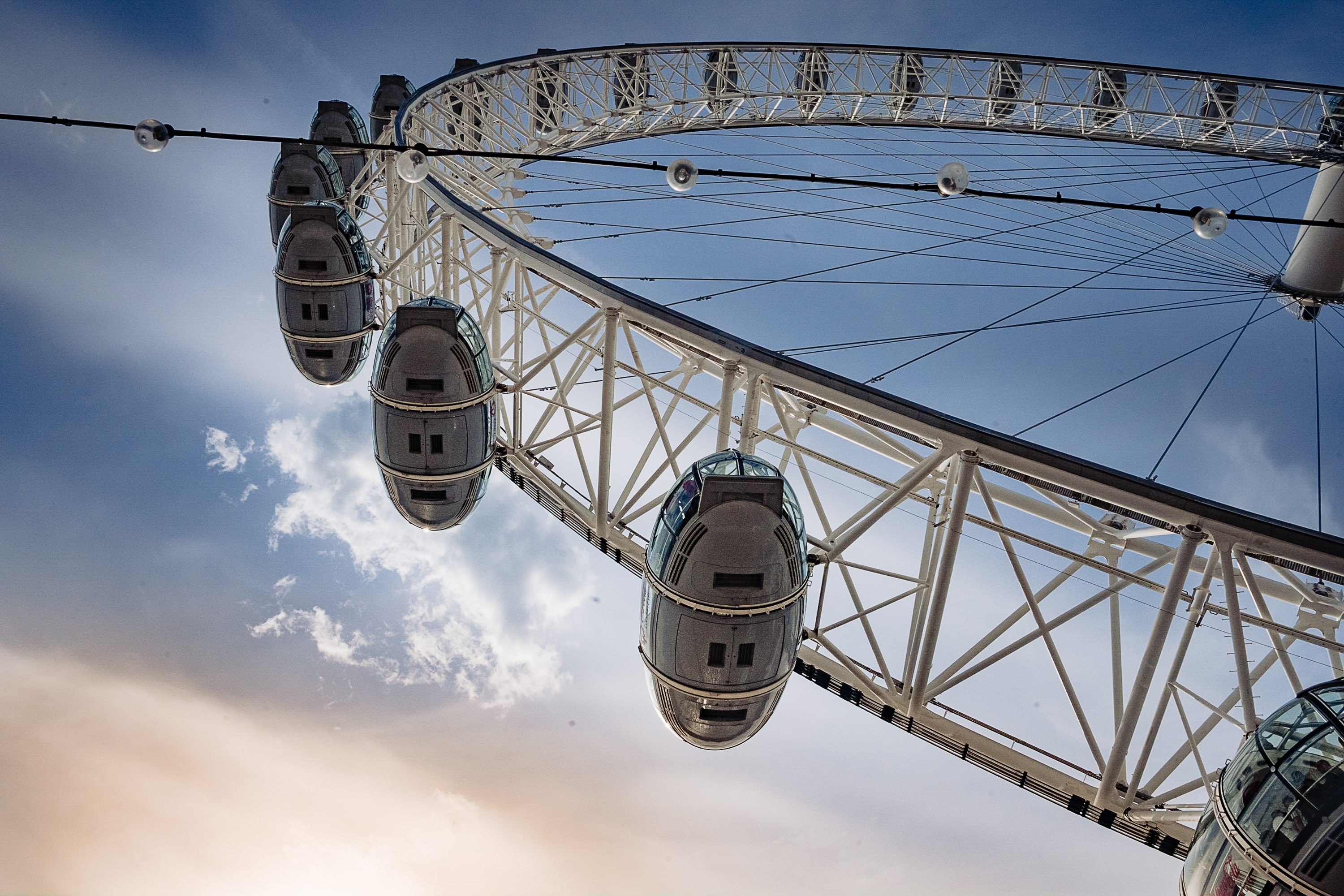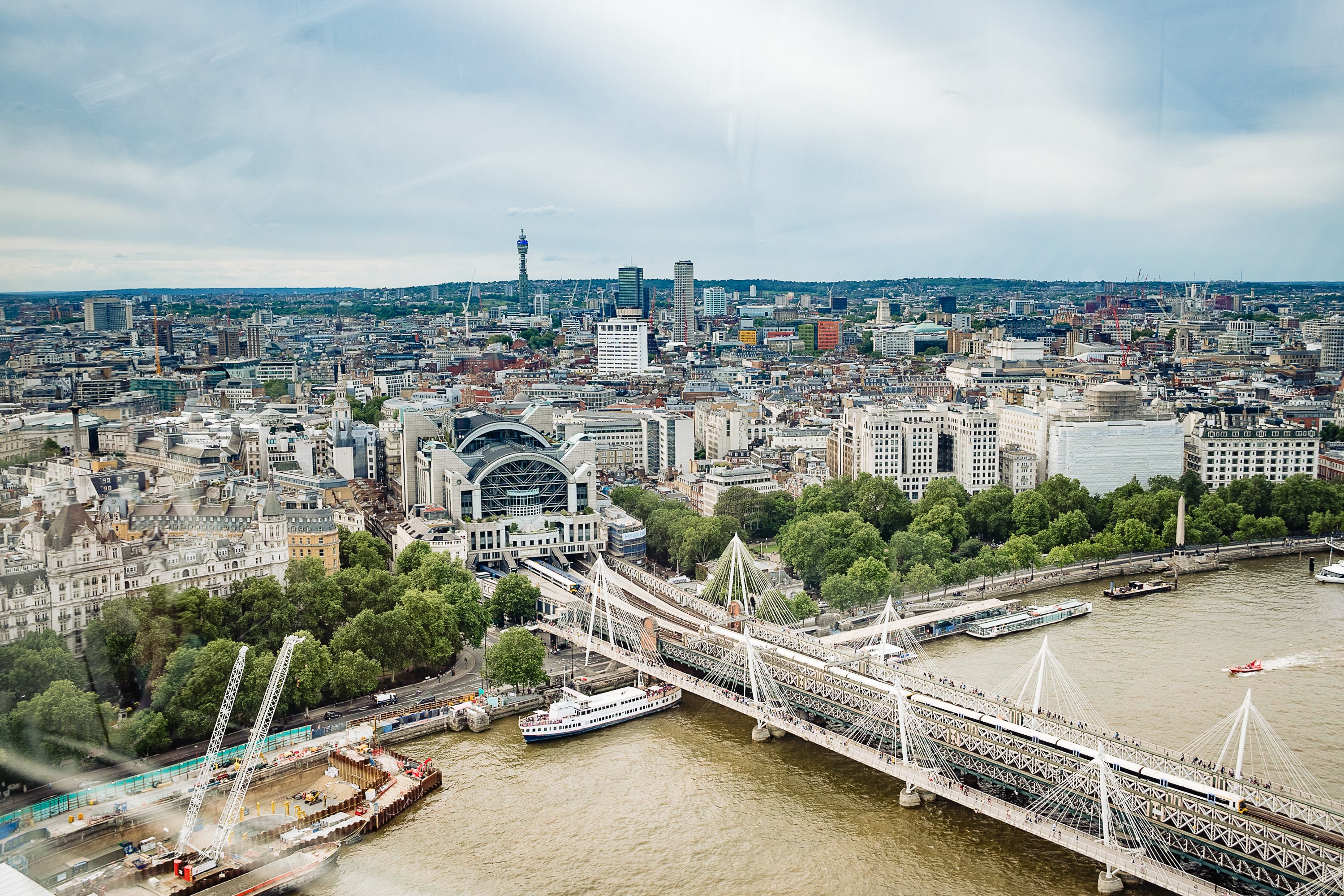 Having organised numerous proposals on The London Eye, we can promise that we know what we're doing! From reserving your capsule to making sure that your whole proposal team gets on with you without raising suspicions, your proposal is guaranteed to go smoothly.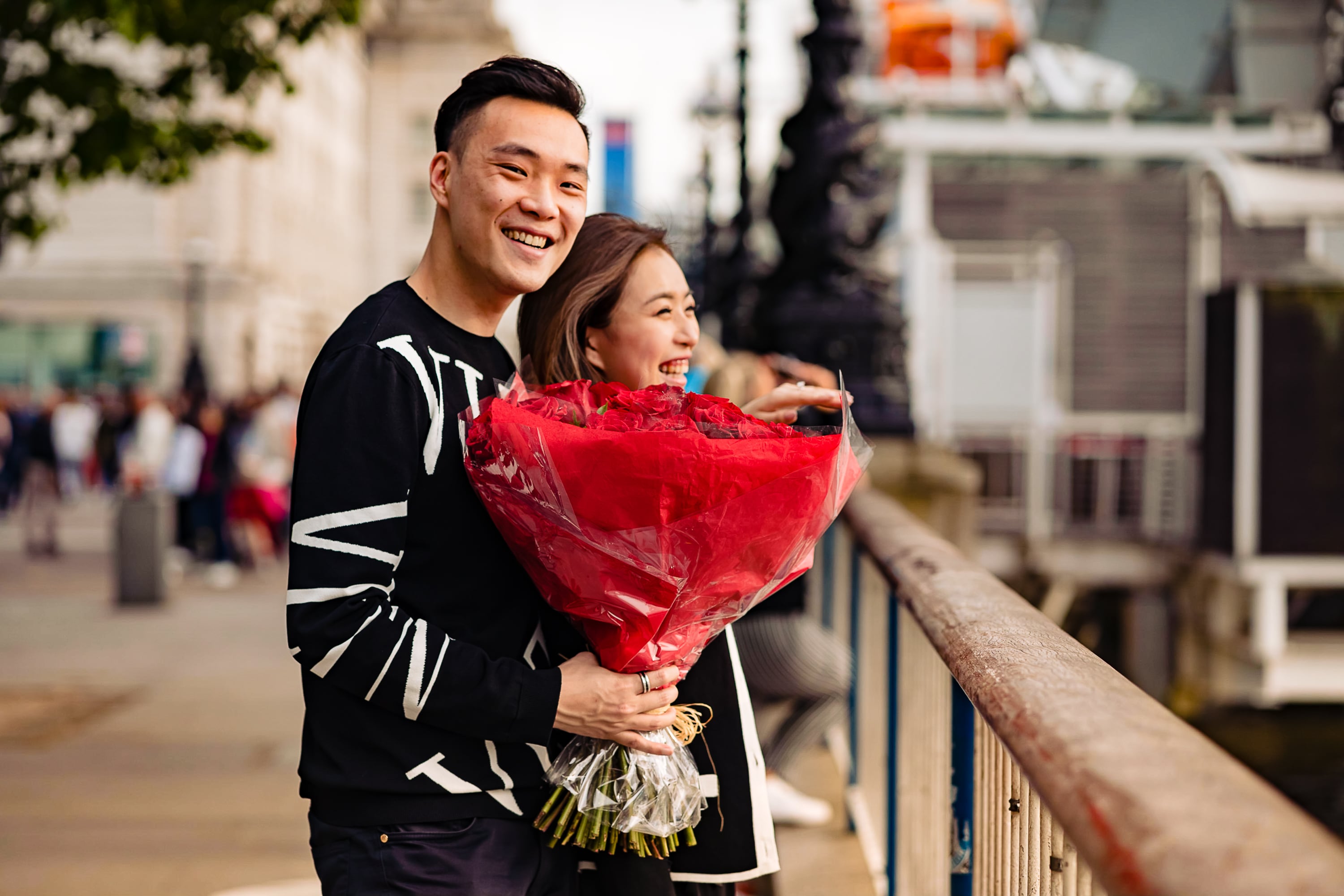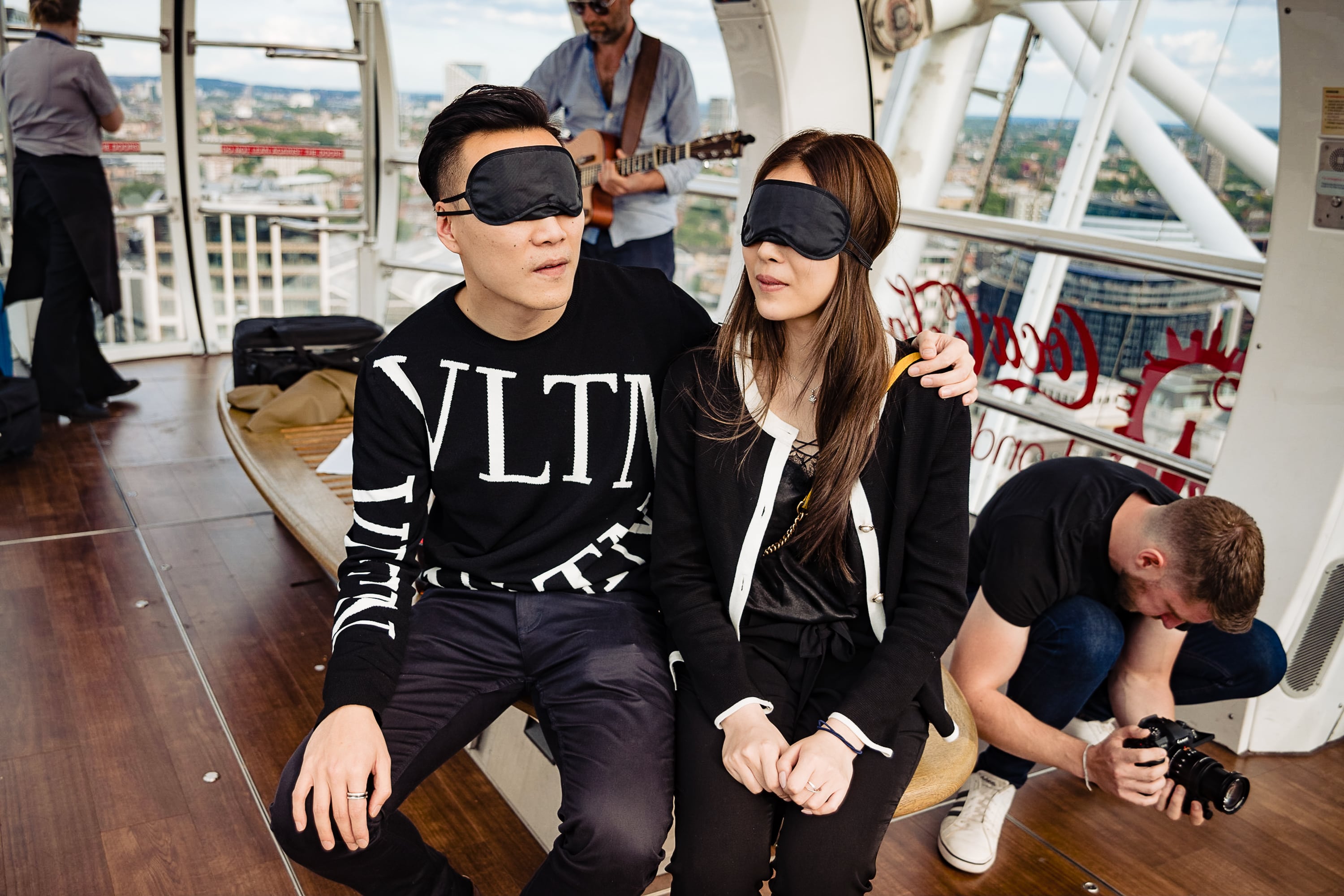 Our Proposal Planners decorated Gary and Melanie's private capsule with bunting, roses and photographs to personalise it! The couple were blindfolded whilst it was being transformed as they'd been told they'd won a competition!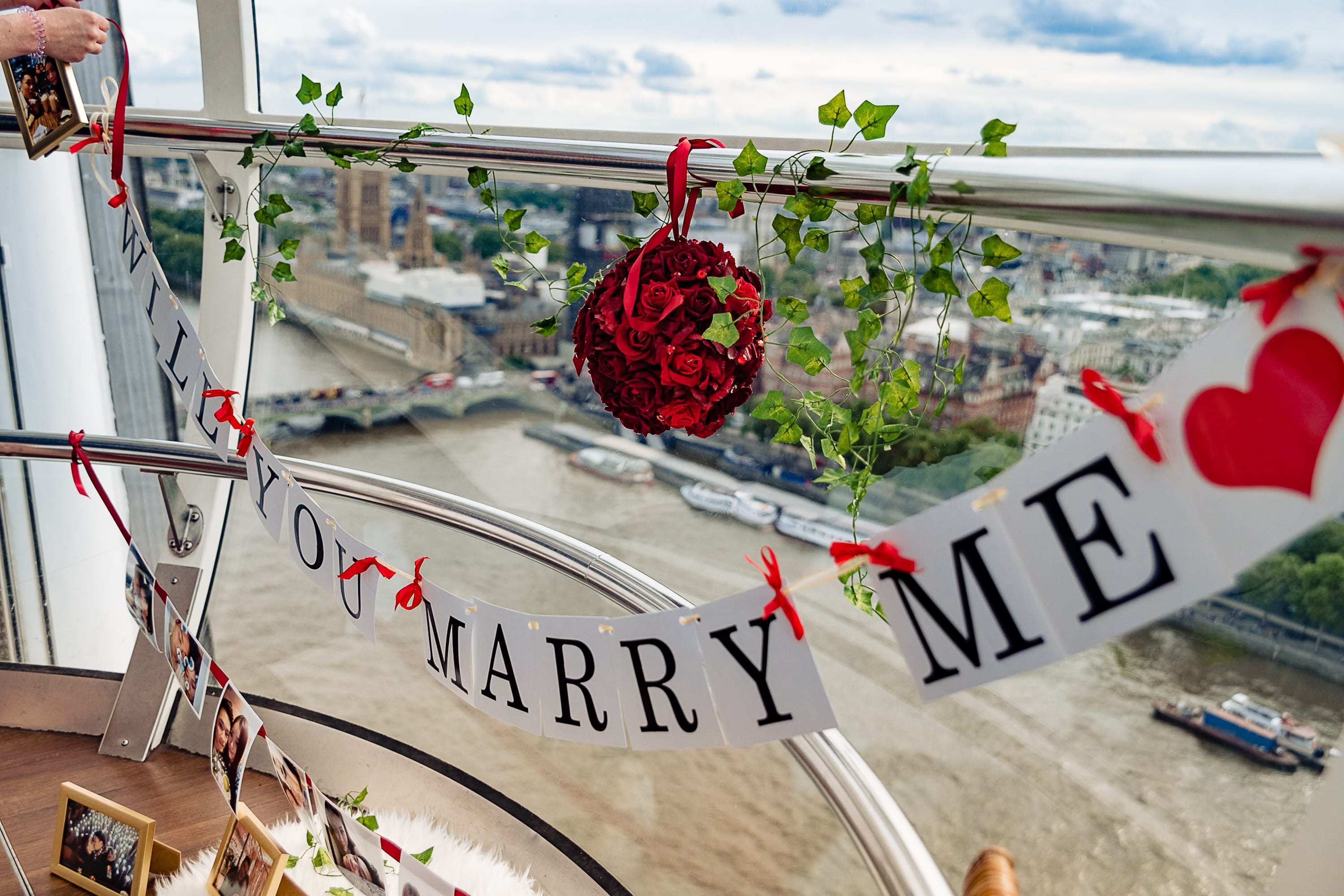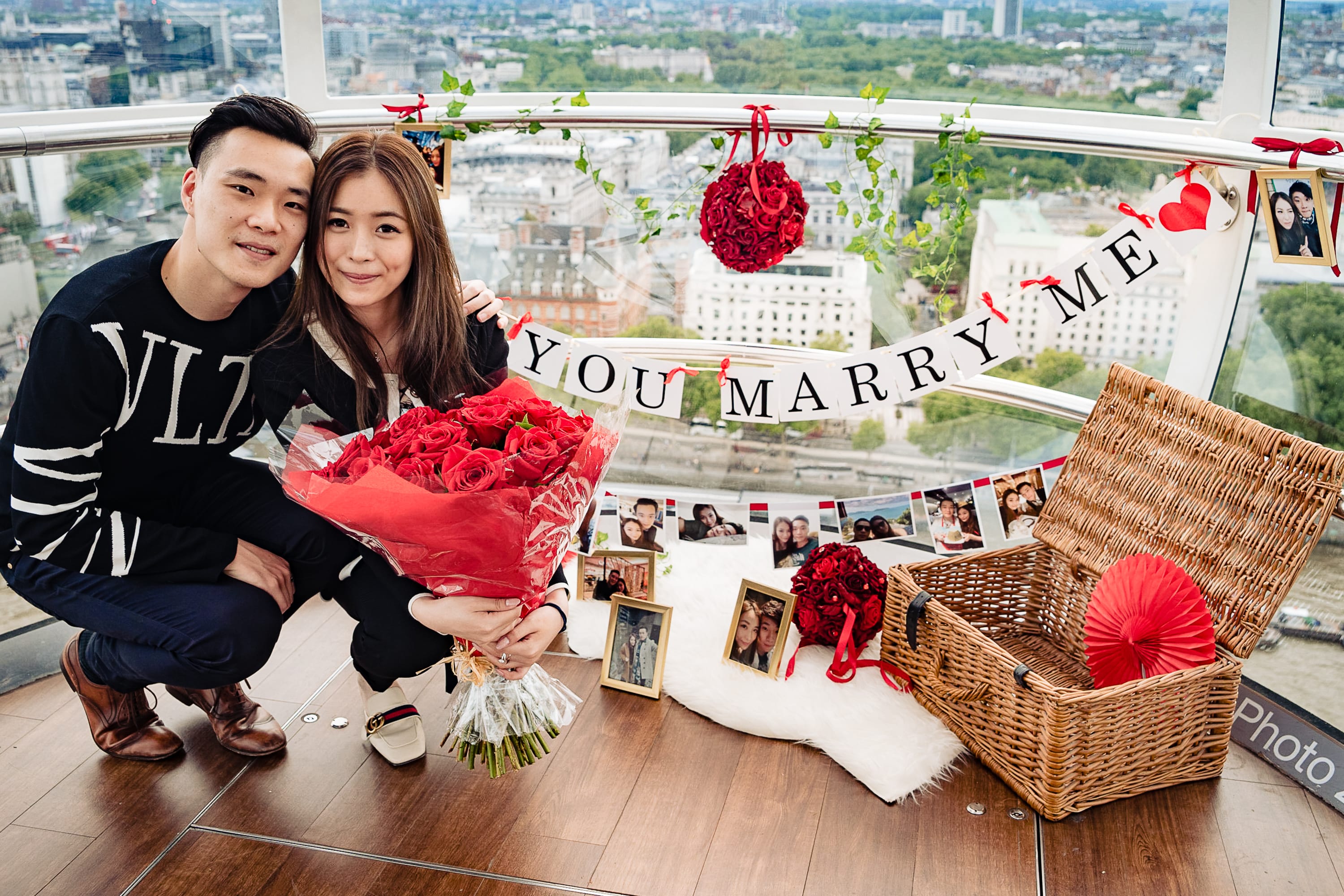 Just before they took their blindfolds off, our incredibly talented musician began to perform Jason Derulo's 'Will You Marry Me?'. The couple were then asked to stand up and before Melanie took her blindfold off, Gary got down on one knee! He then gave her the huge bouquet of 33 red roses as a symbol of his love for her lasting forever. How romantic!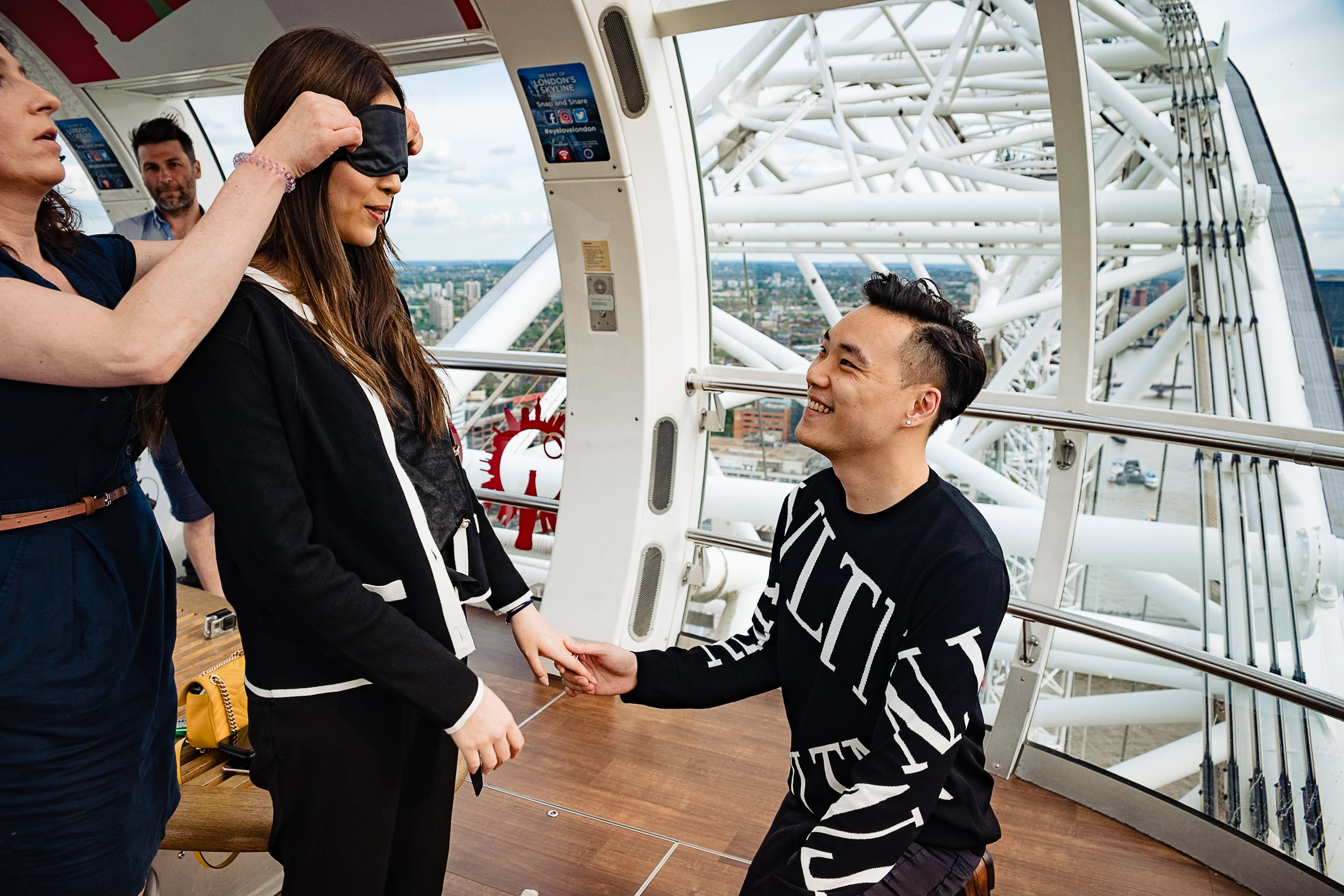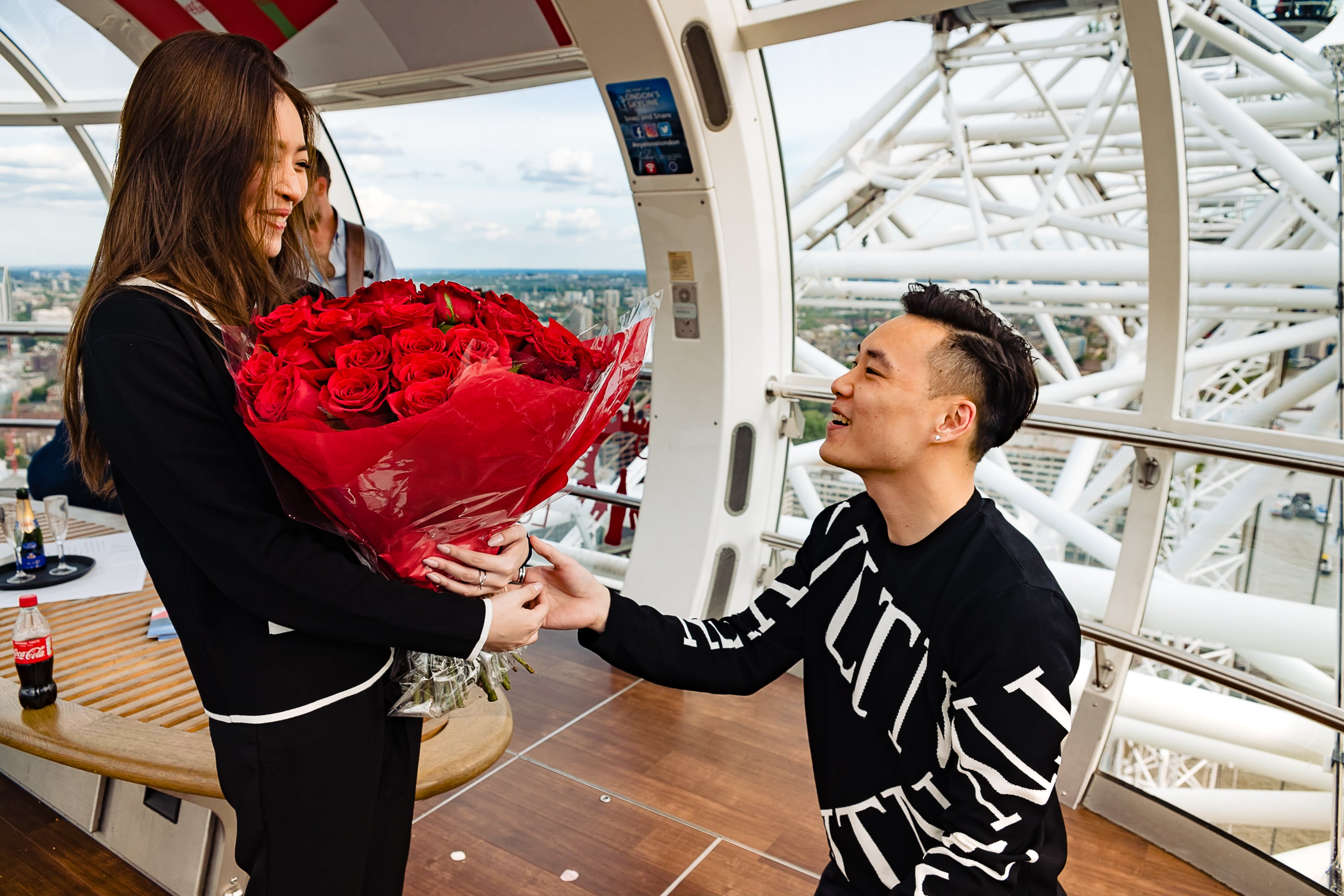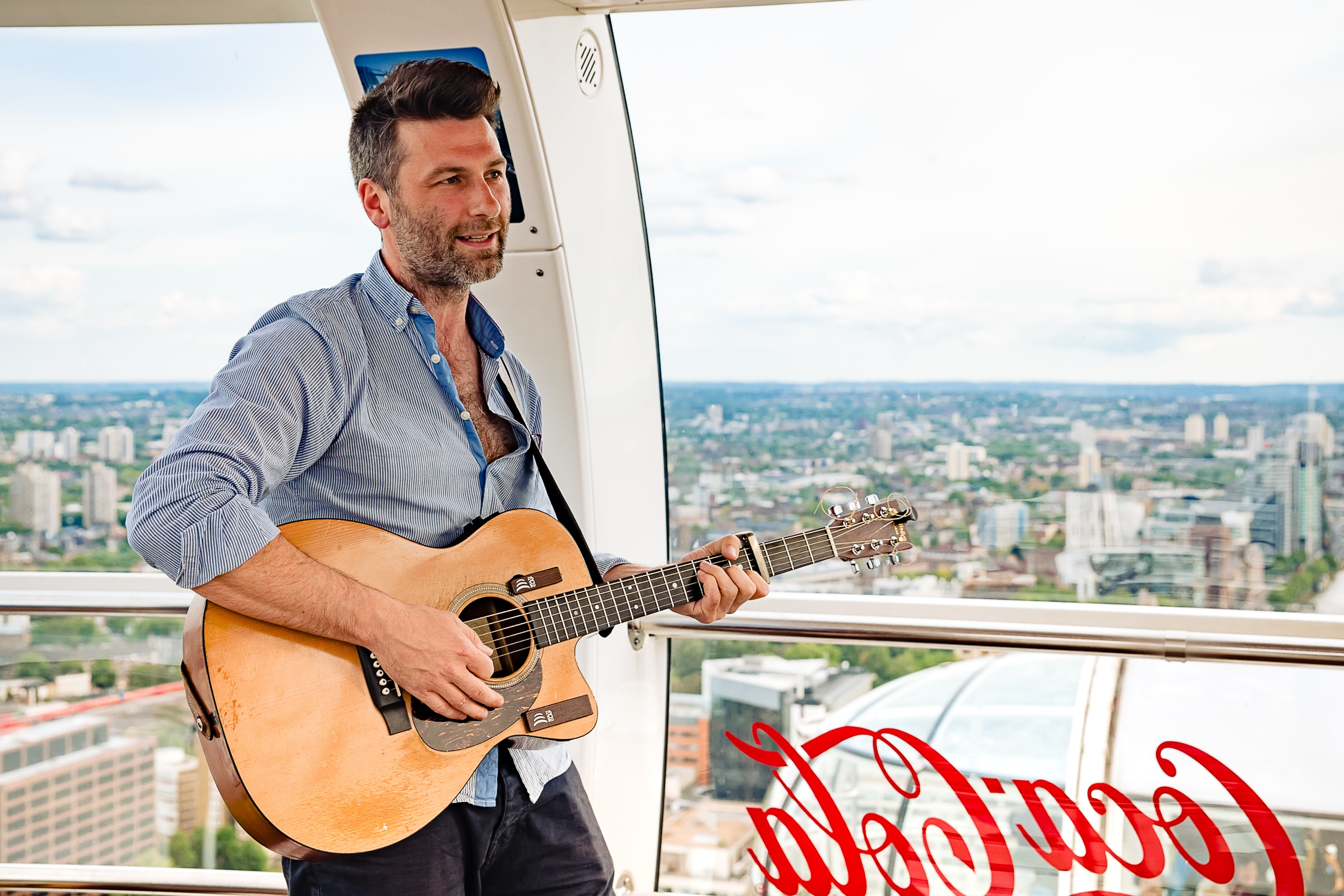 Of course, Melanie said yes!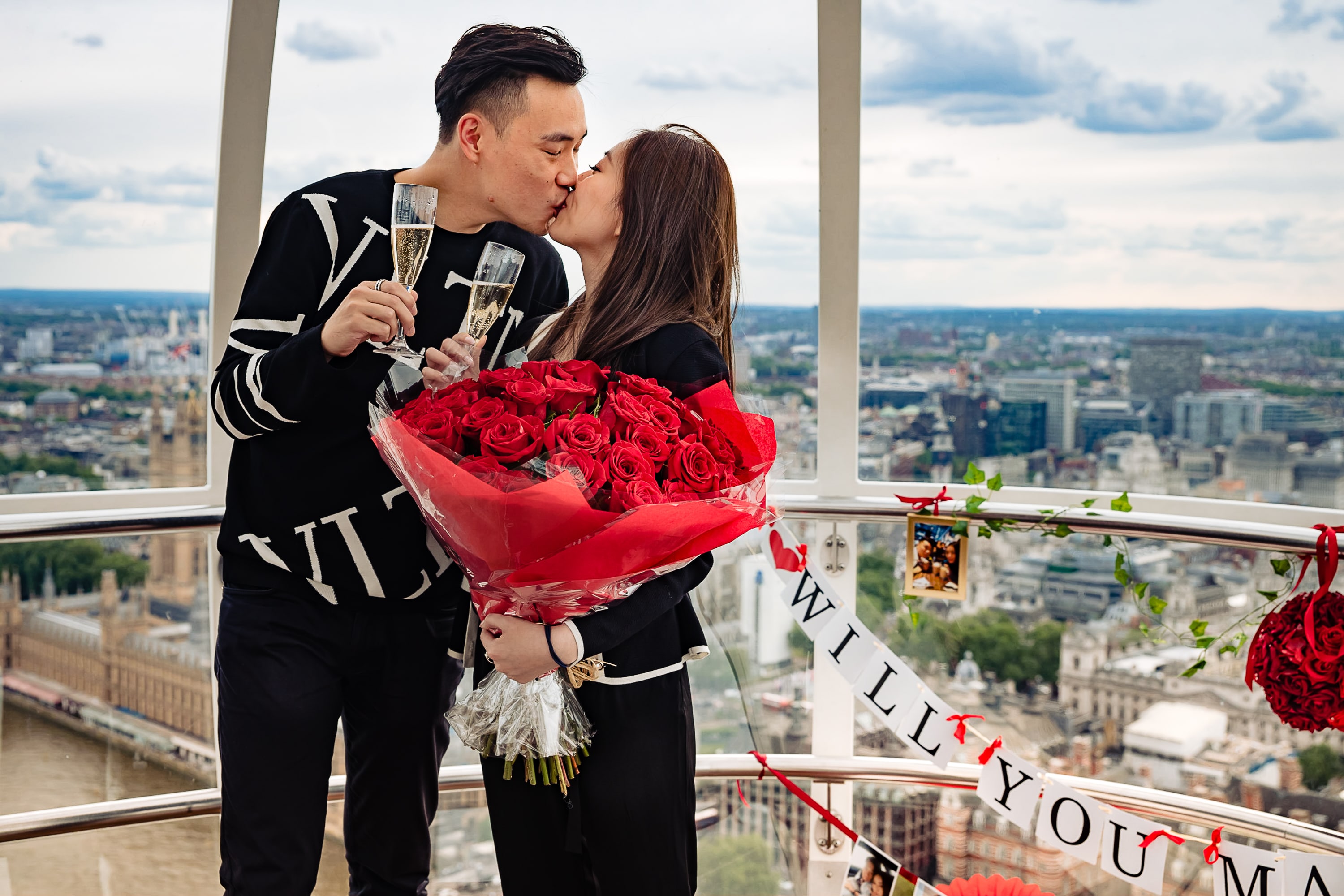 The couple then continued to enjoy their private capsule on The London Eye with a glass of celebratory champagne. They then had a photoshoot on the Southbank with lots of fun photographs and backdrops!
Congratulations Gary & Melanie!
Inspired? Or don't know where to start? Get in touch and our Proposal Planners will be sure to create something unique and perfect for you!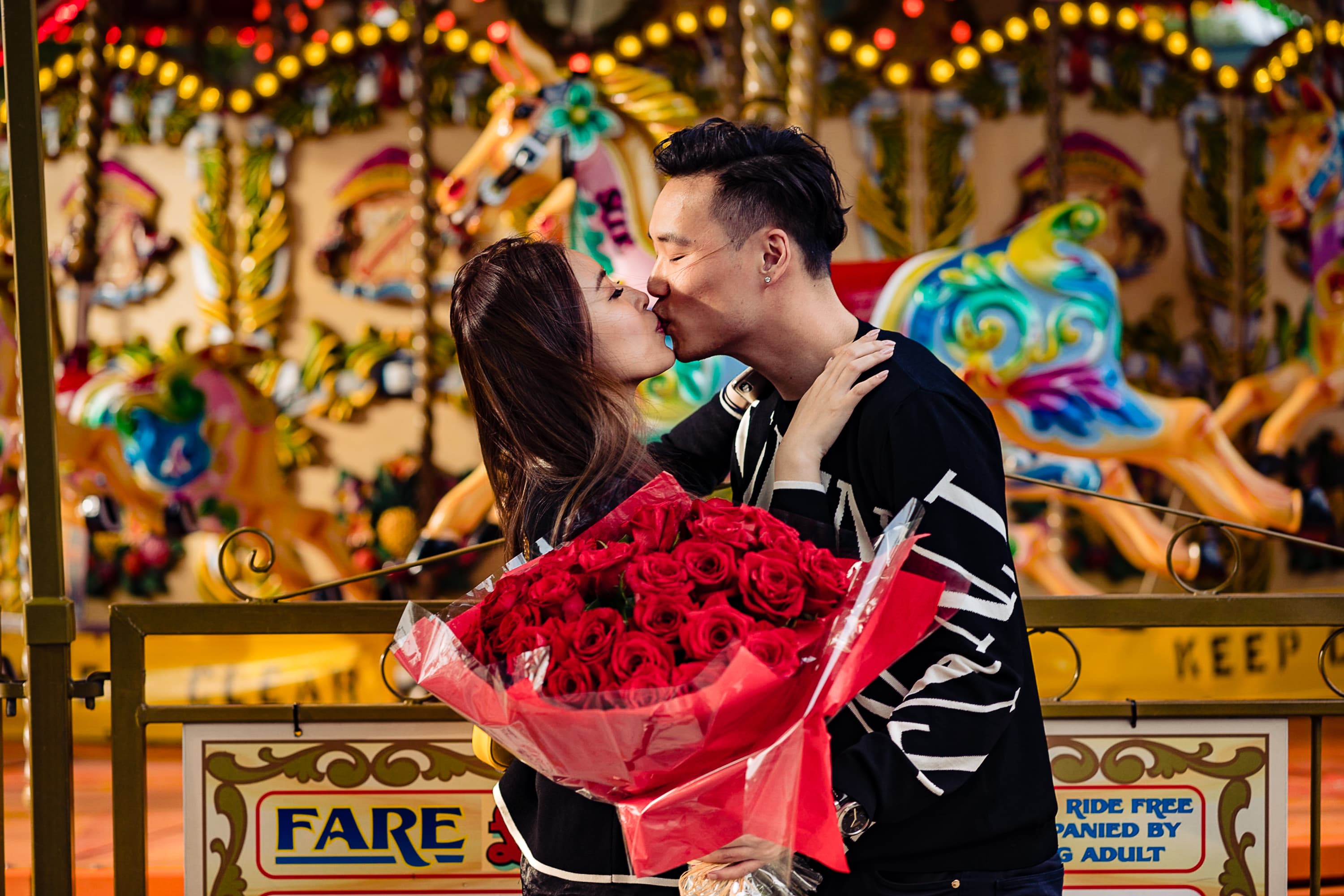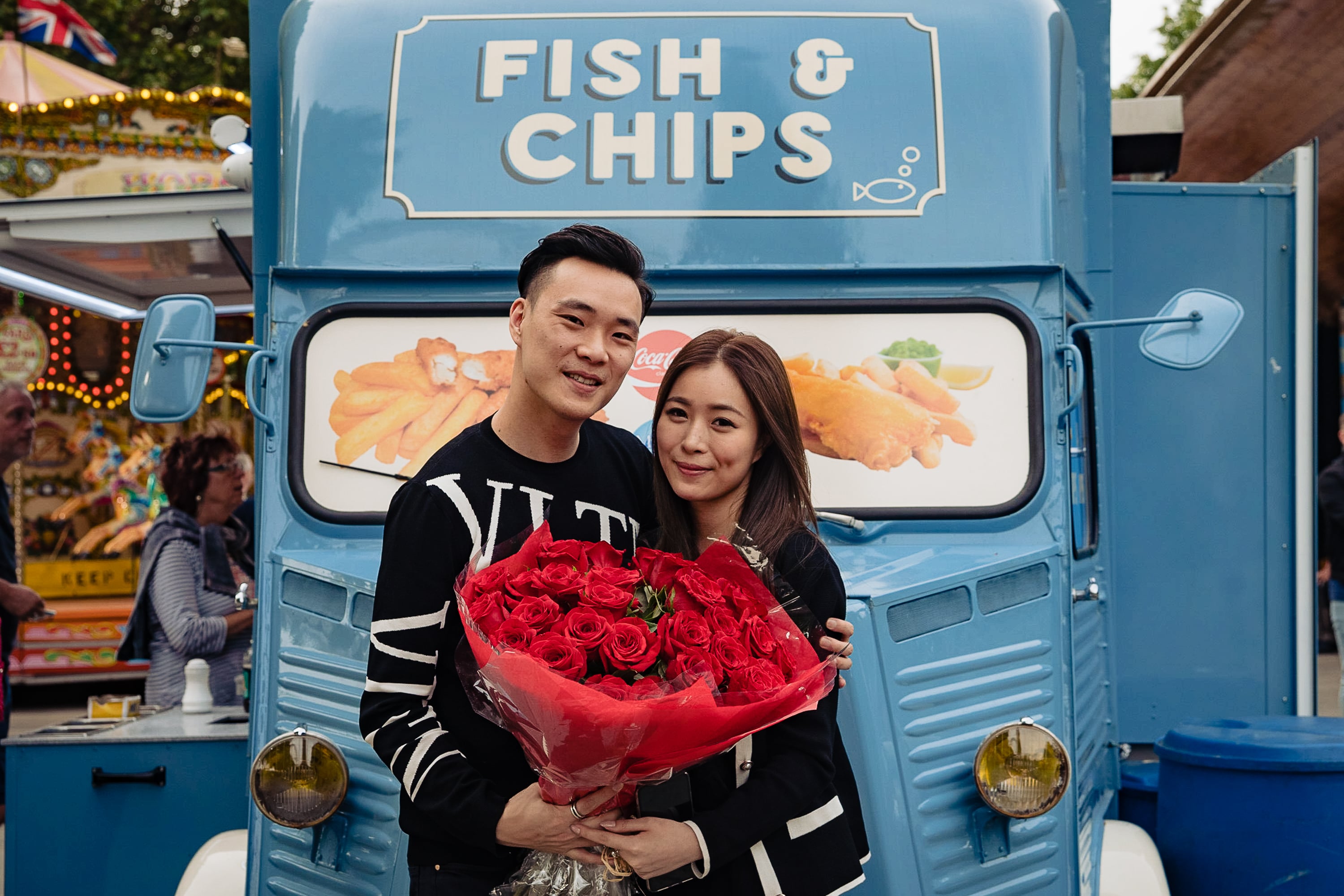 Event Planner: Ola Parkes
Photographer: Gemma Chase
Videographer: Chris Jackson