Fortune Cookie Proposal on The London Eye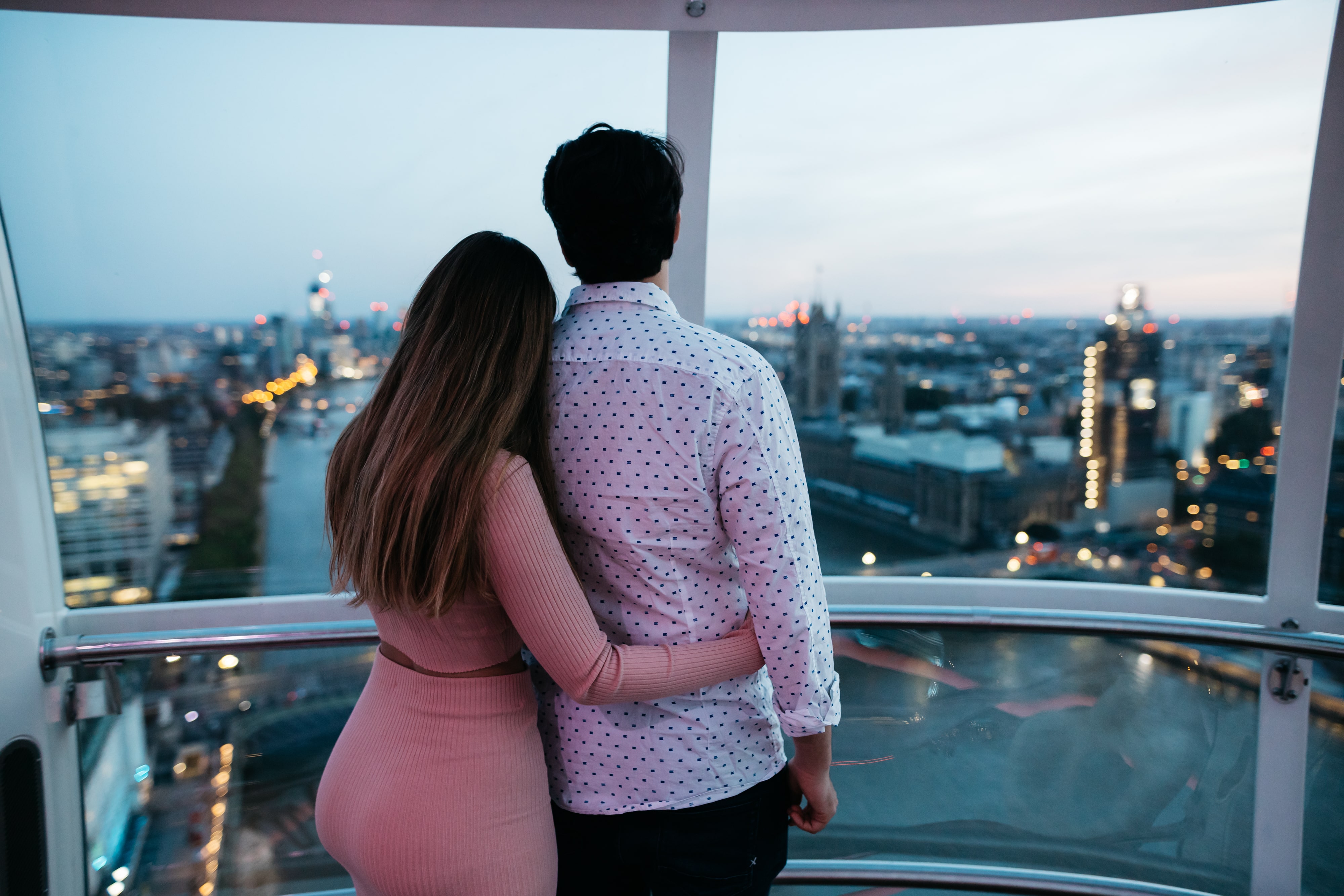 Propose on The London Eye at dusk just as all of London's lights switch on as the night draws in. It really is such a perfect romantic setting as the lights twinkle all around you. It's also an ideal time for photographs as the lights on the Southbank are a beautiful backdrop.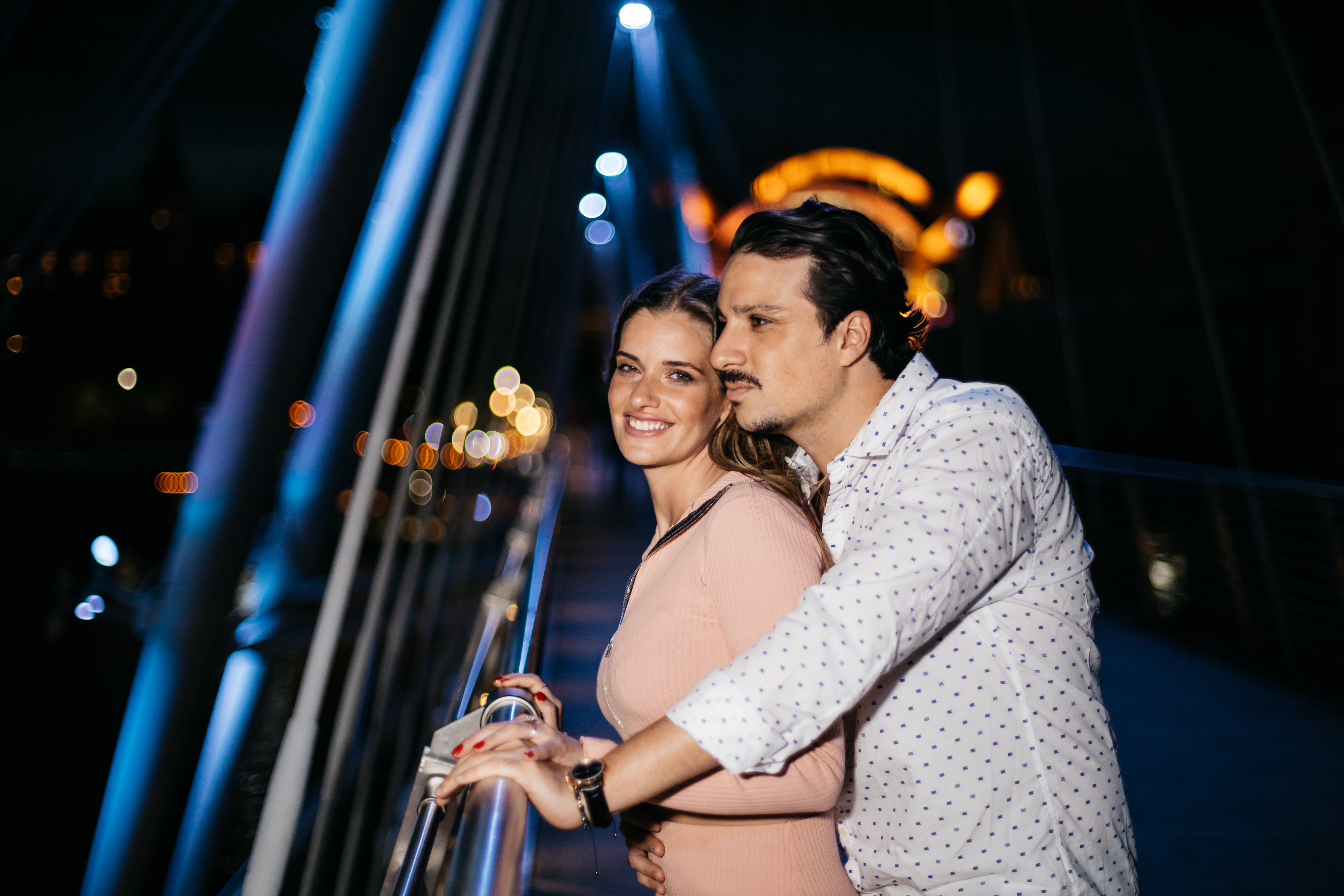 The One Romance offer numerous proposal packages on The London Eye including a surprise flash mob or secret decoration. We've even done a huge Marry Me sign all the way below that your partner sees through binoculars! Whether you've seen something you'd like to recreate or need us to come up with a completely unique and new idea, our Proposal Planners are here for you.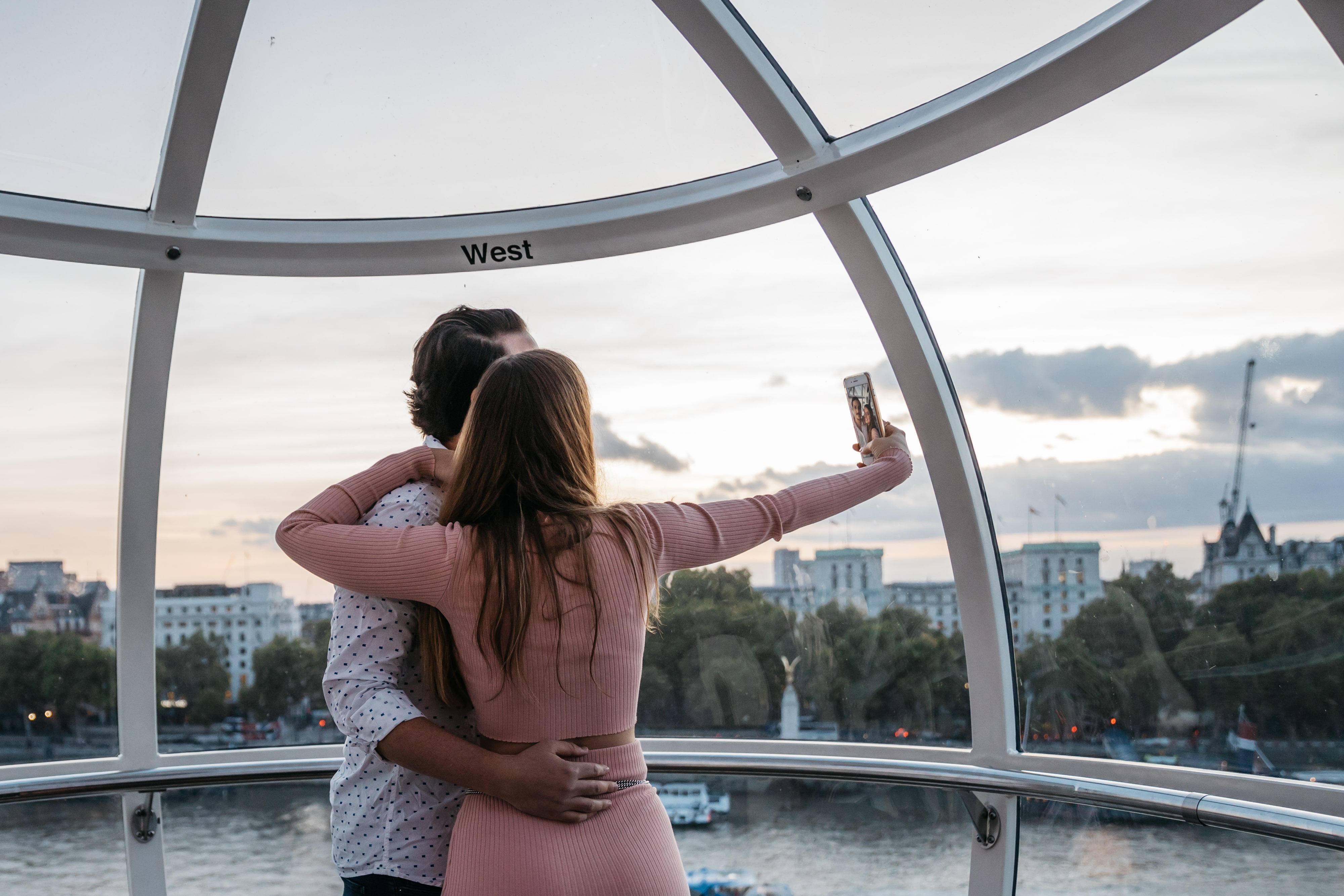 This proposal was simple yet incredibly romantic and so surprising! The couple were under the impression that the photographer was taking promotional shoots for the new campaign. Of course, Ben knew exactly what was happening!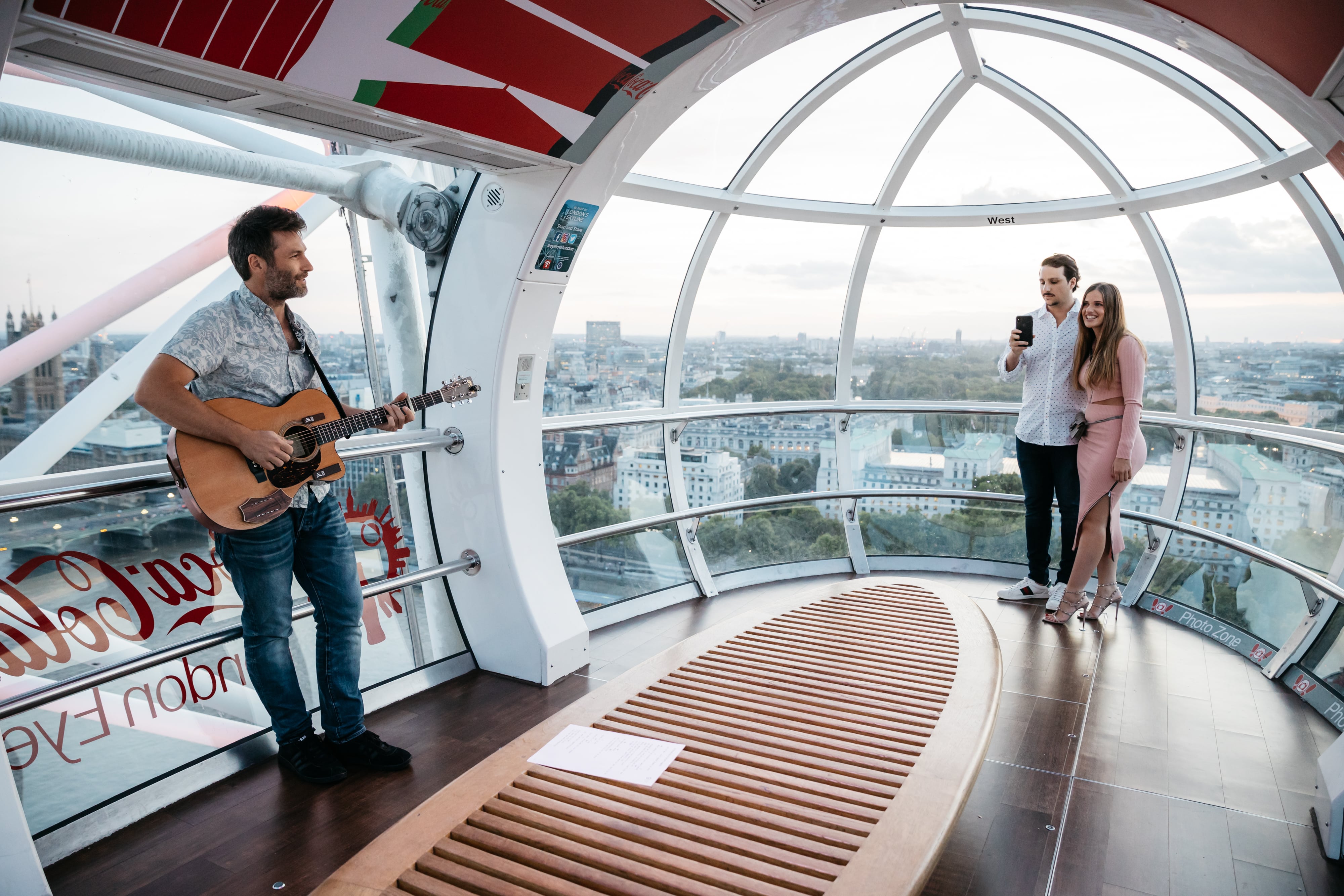 Whilst the couple were enjoying the stunning views, our professional singer began performing their favourite song, John Legend's 'All of Me' as part of the "promotional shoot". What were the chances!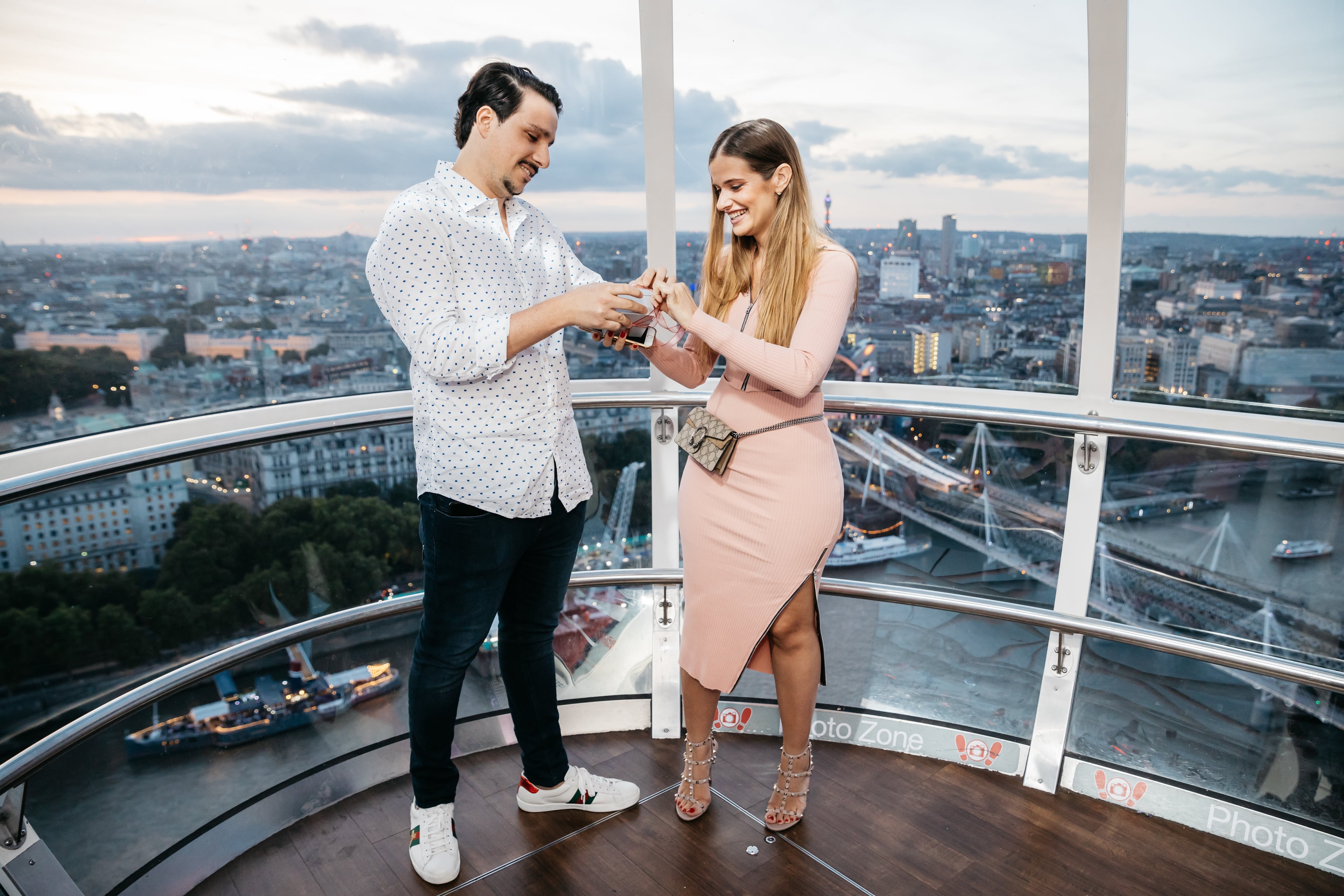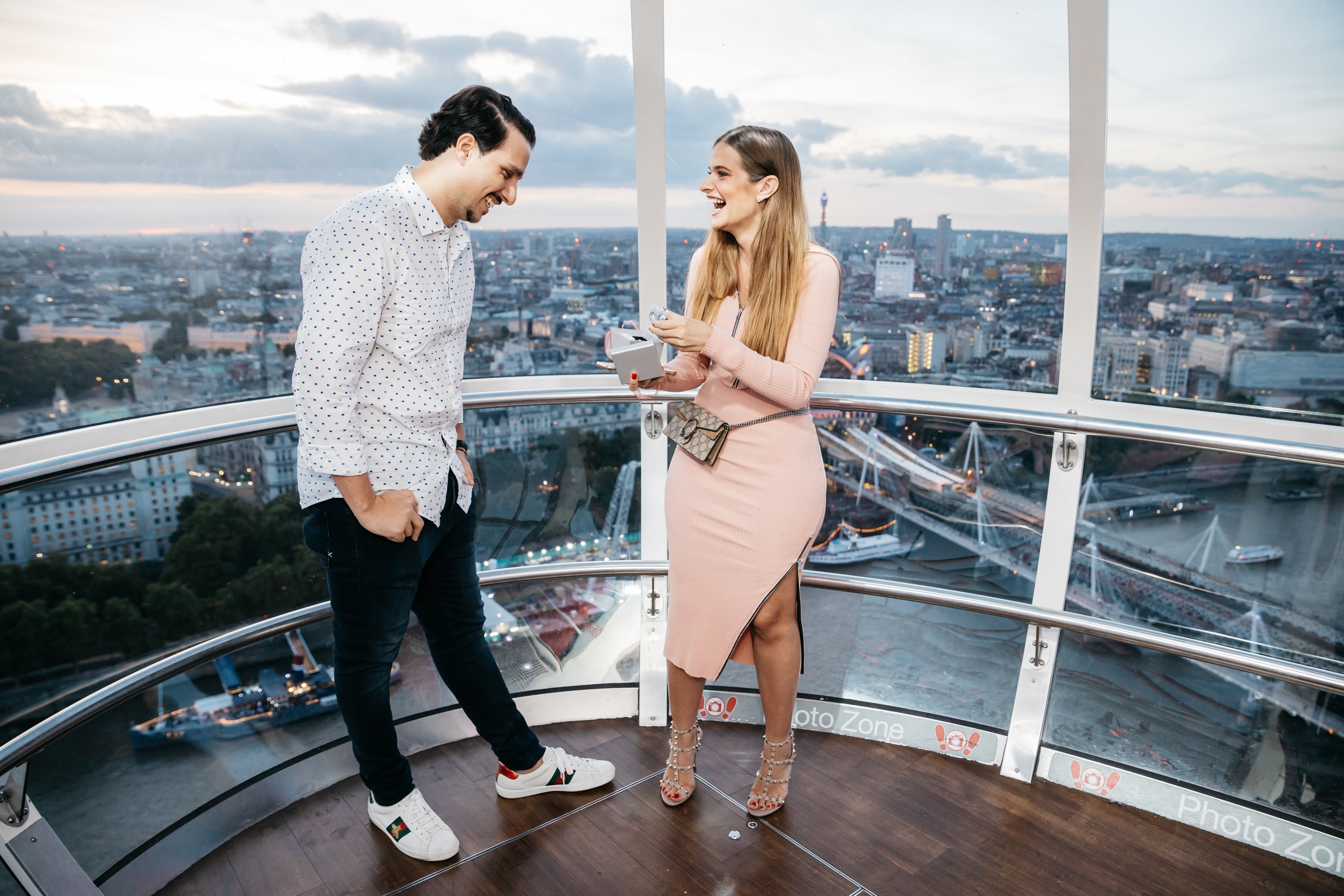 Soon after, a member of our team approached them and gave Haya a box with a surprise inside. Inside was a fortune cookie!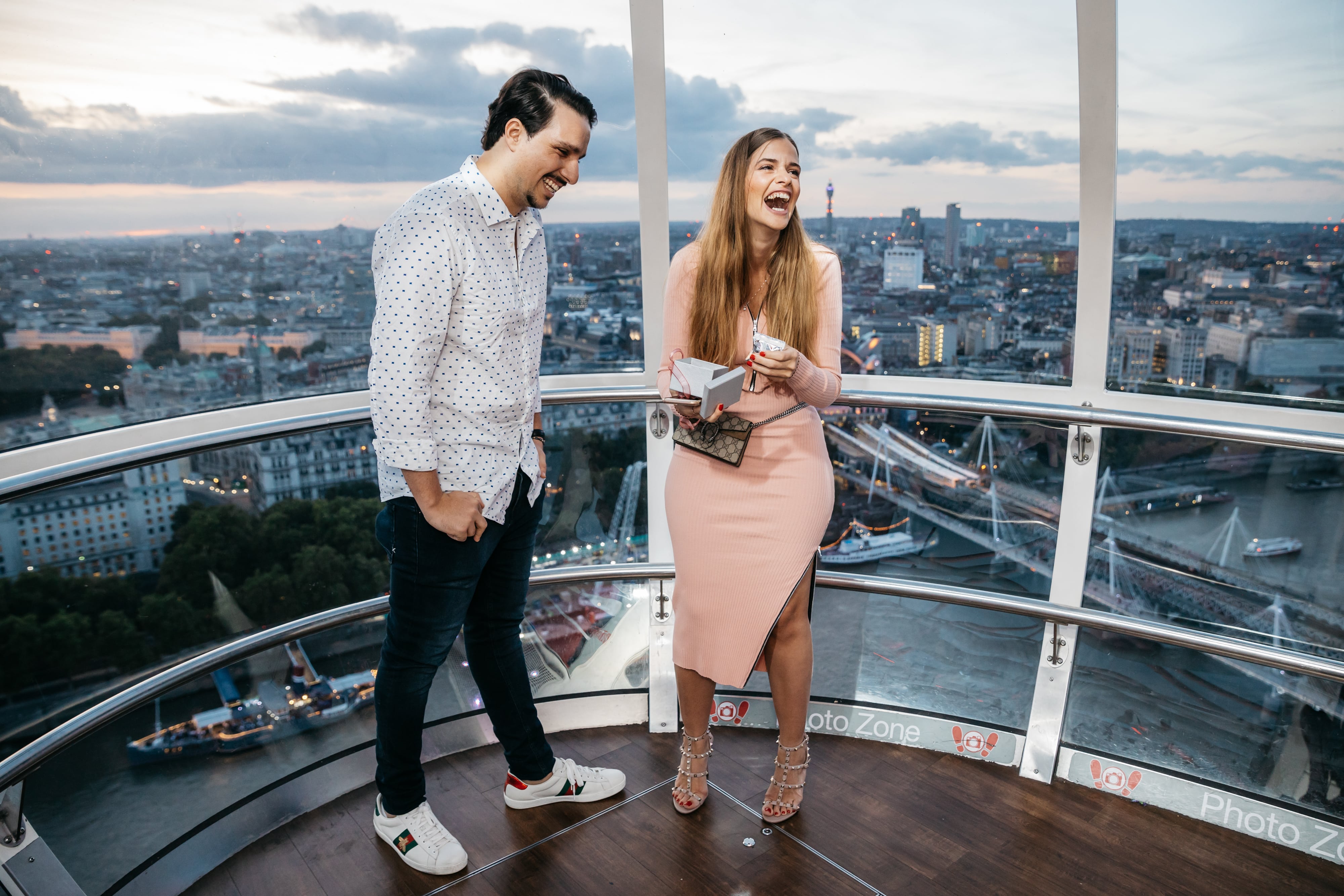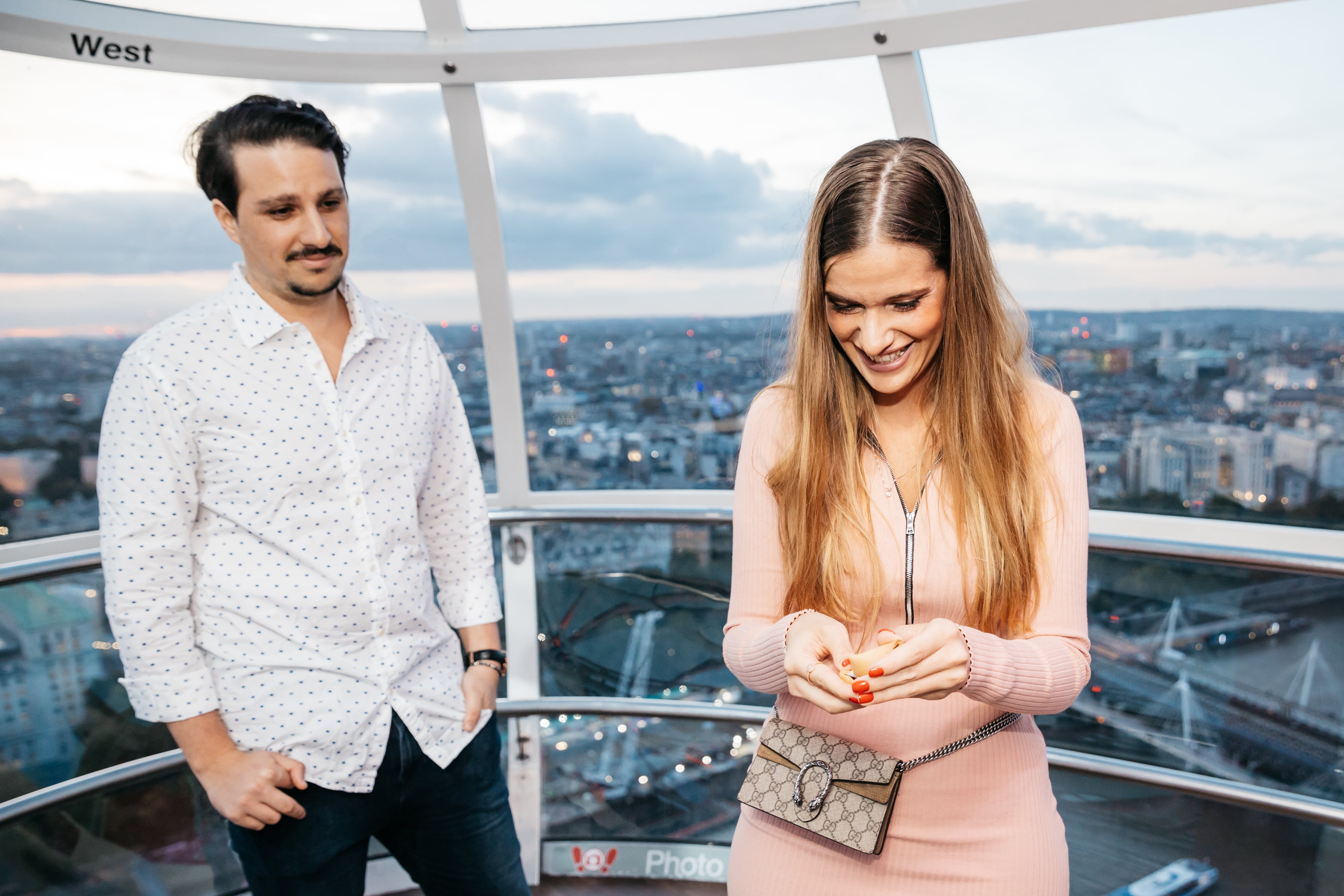 She opened the fortune cookie and read the note inside which said 'Will You Marry Me?'. At the same time, Ben got down on one knee! It all came together beautifully as they reached the top of the rotation with the best views over London.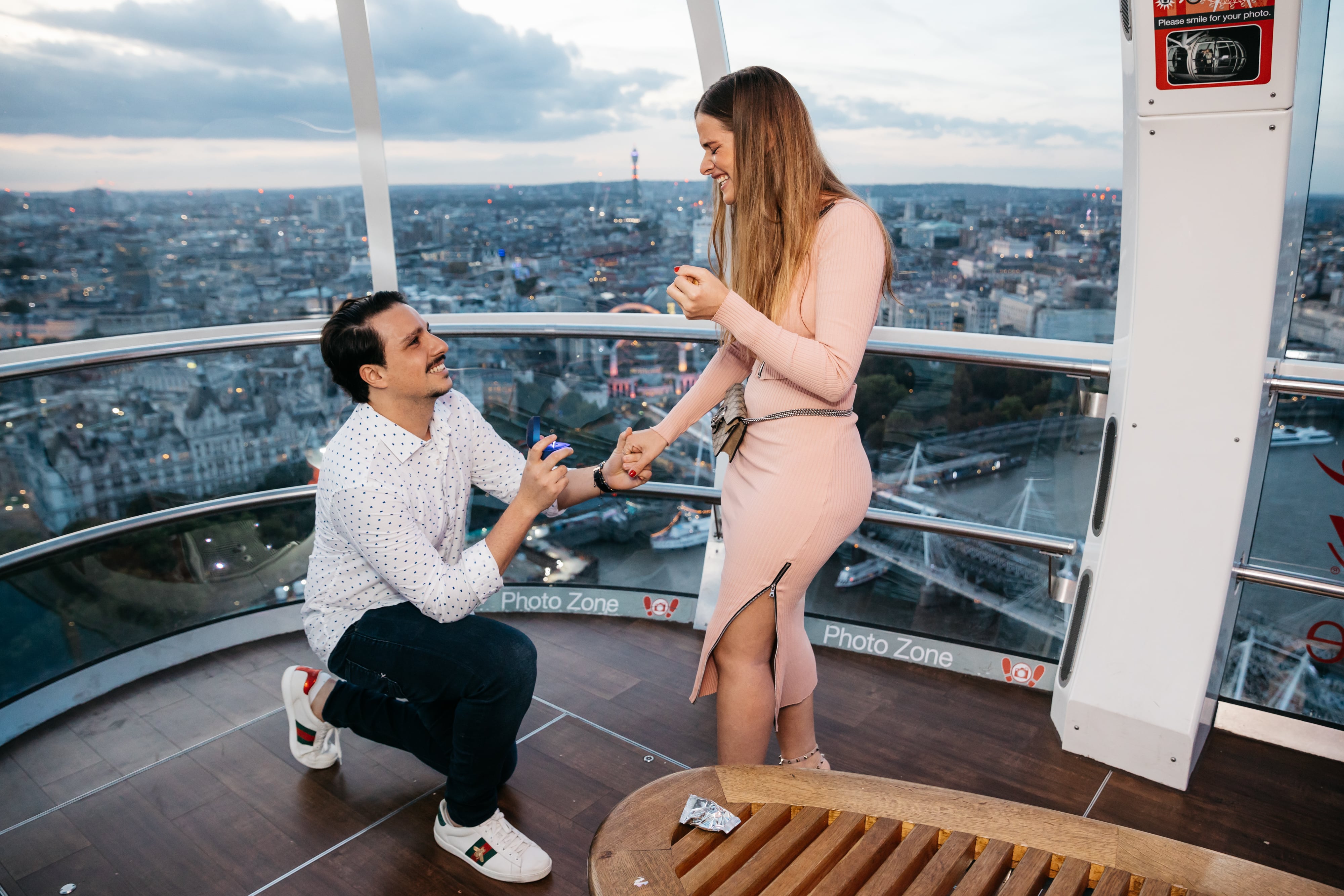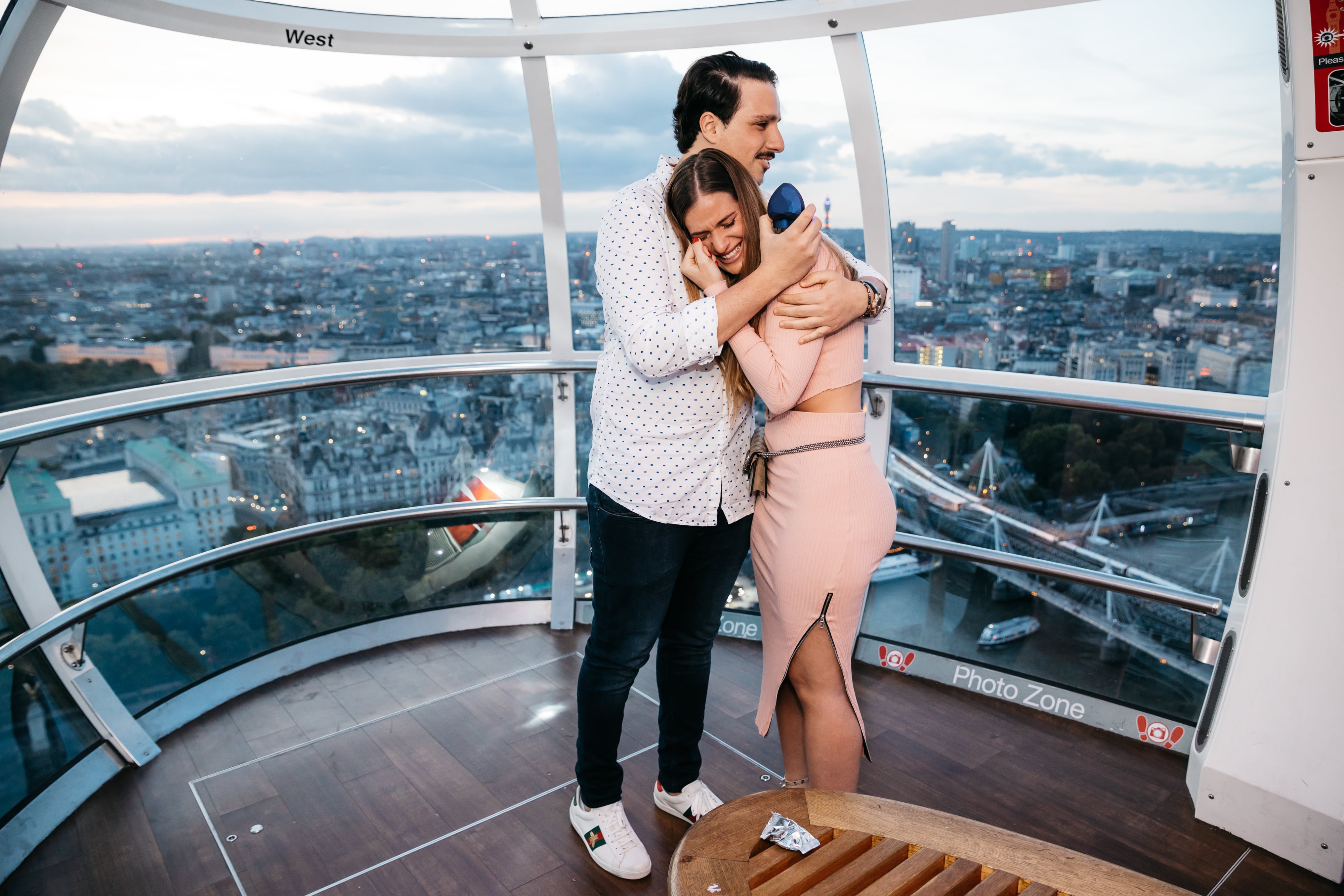 Of course, she said yes!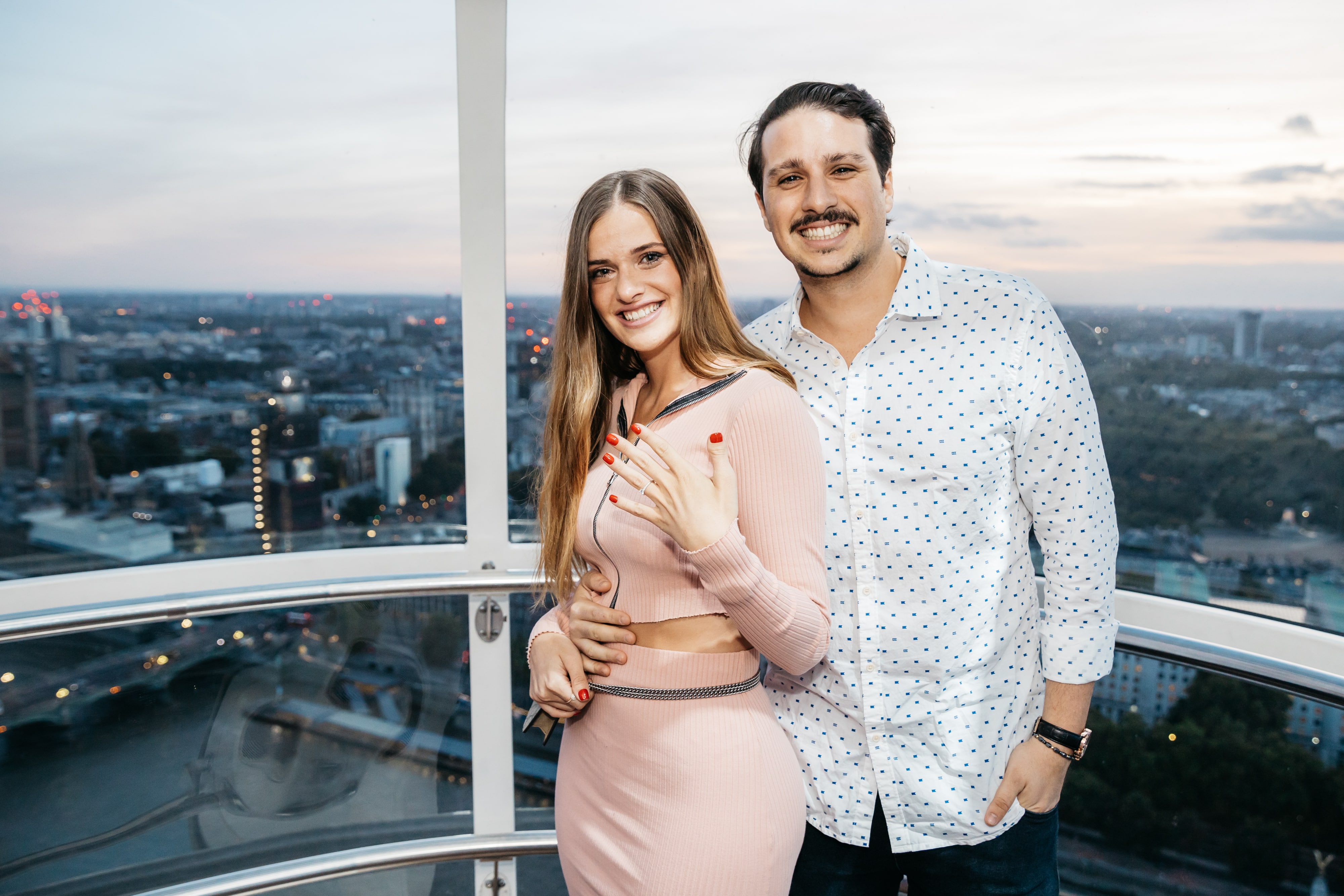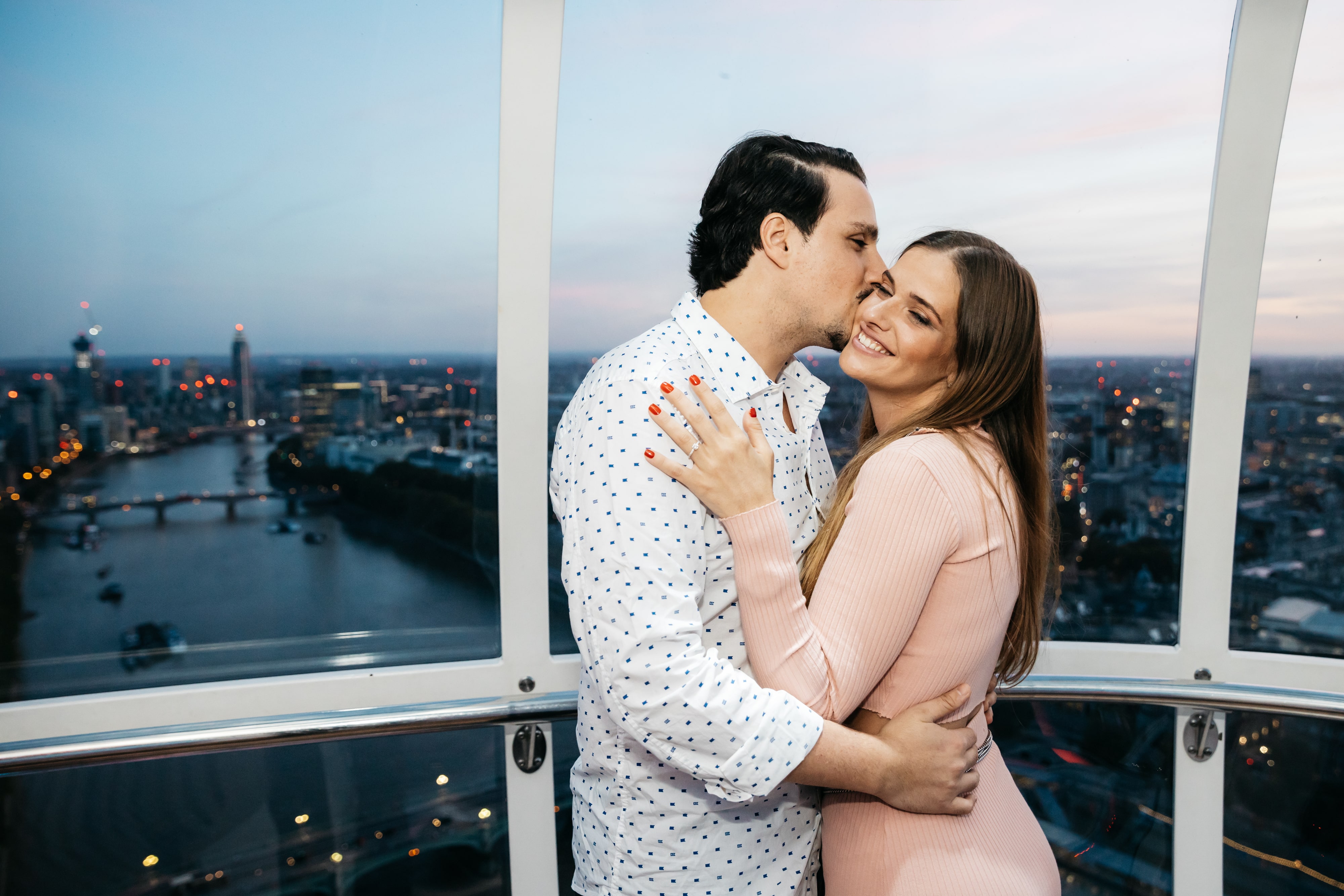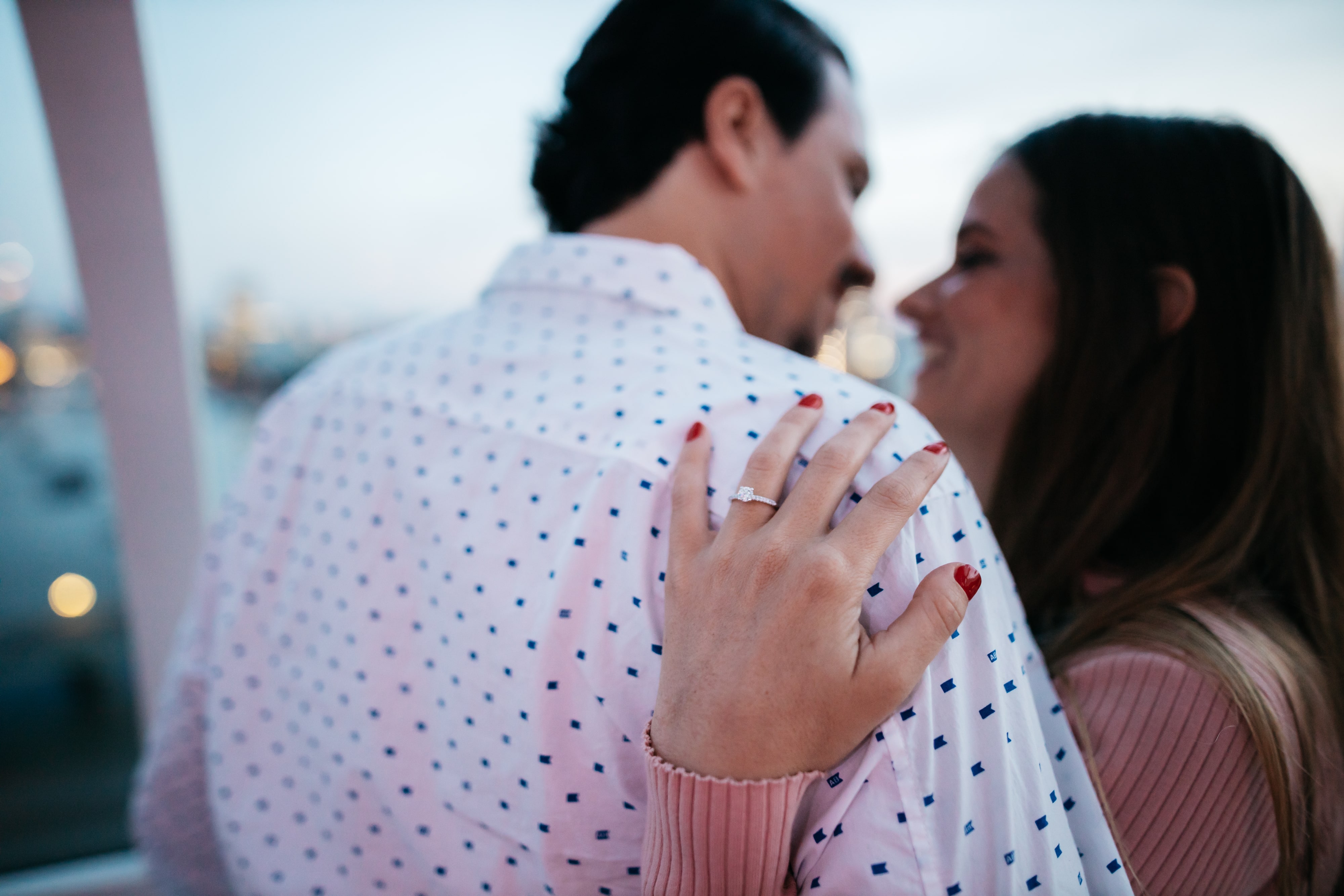 Whether you've been inspired by this Fortune Cookie proposal or any of our other proposals, get in touch to find out what we can do for you. If you're still not convinced, take a look at what some of our clients have said about their experience with us! We can't wait to hear from you!