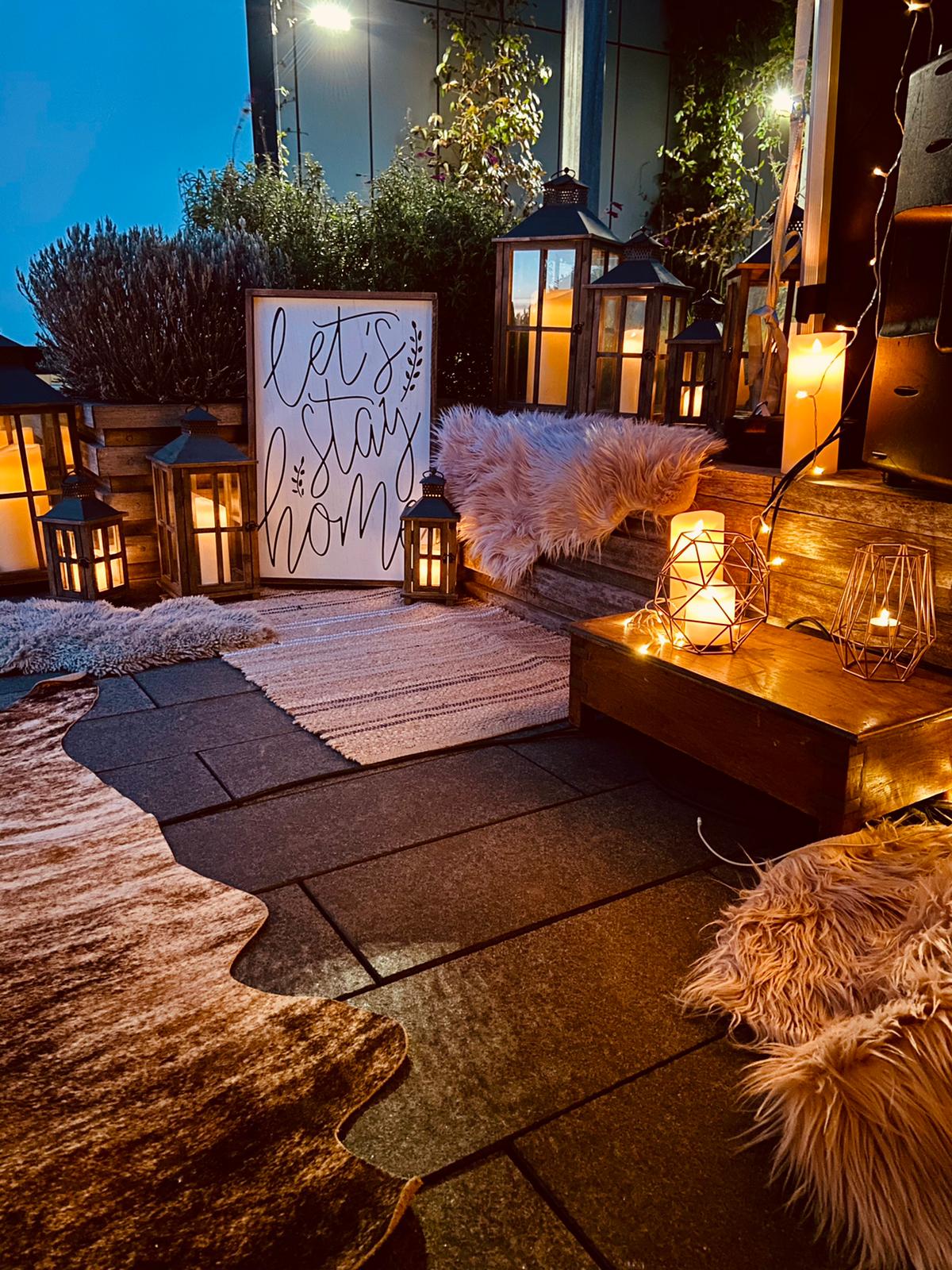 Whilst lockdown 3.0 has brought the majority of our plans to a complete stand still, it hasn't stopped people from proposing! After numerous cancellations due to constantly changing legislation and regulations, many of our clients decided that they couldn't wait any longer and that they were going to propose, even if it wasn't how they'd initially envisioned it.
Even with the roadmap outlined by the government this week, there's still a long way to go so take a minute to be inspired by some of our favourite at home proposals.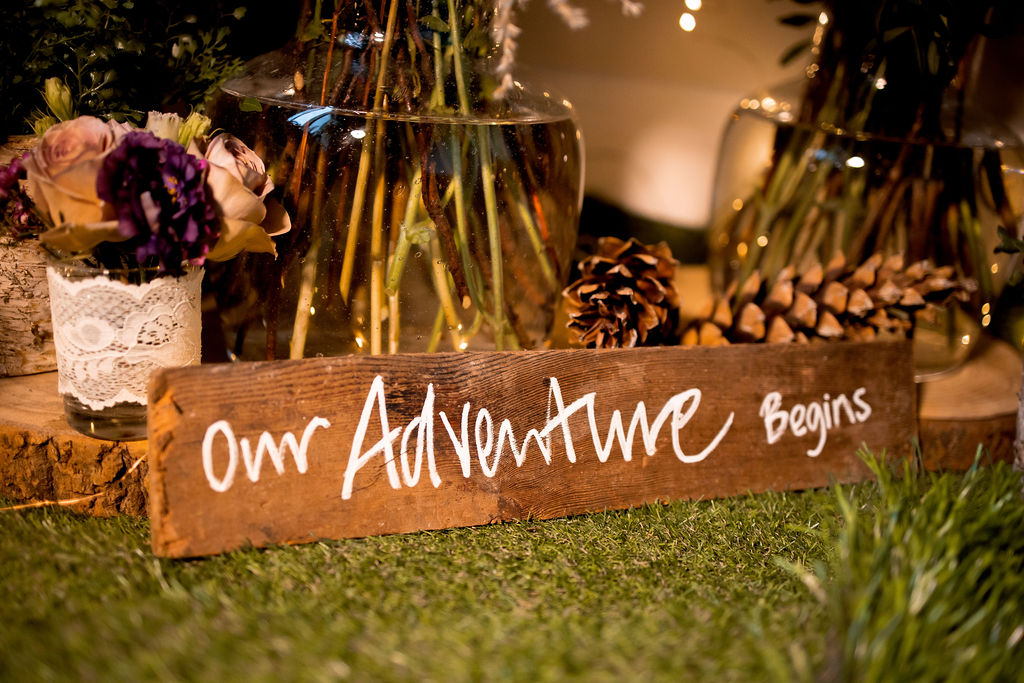 If one of these ticks all the boxes or you'd like to incorporate different elements and create your own set up, get in touch for a free Zoom consultation. We'll talk you through the process, and whilst we're still in strict lockdown, we'll deliver everything to your door. We'll then help you set everything up via Zoom so we're with you every step of the way.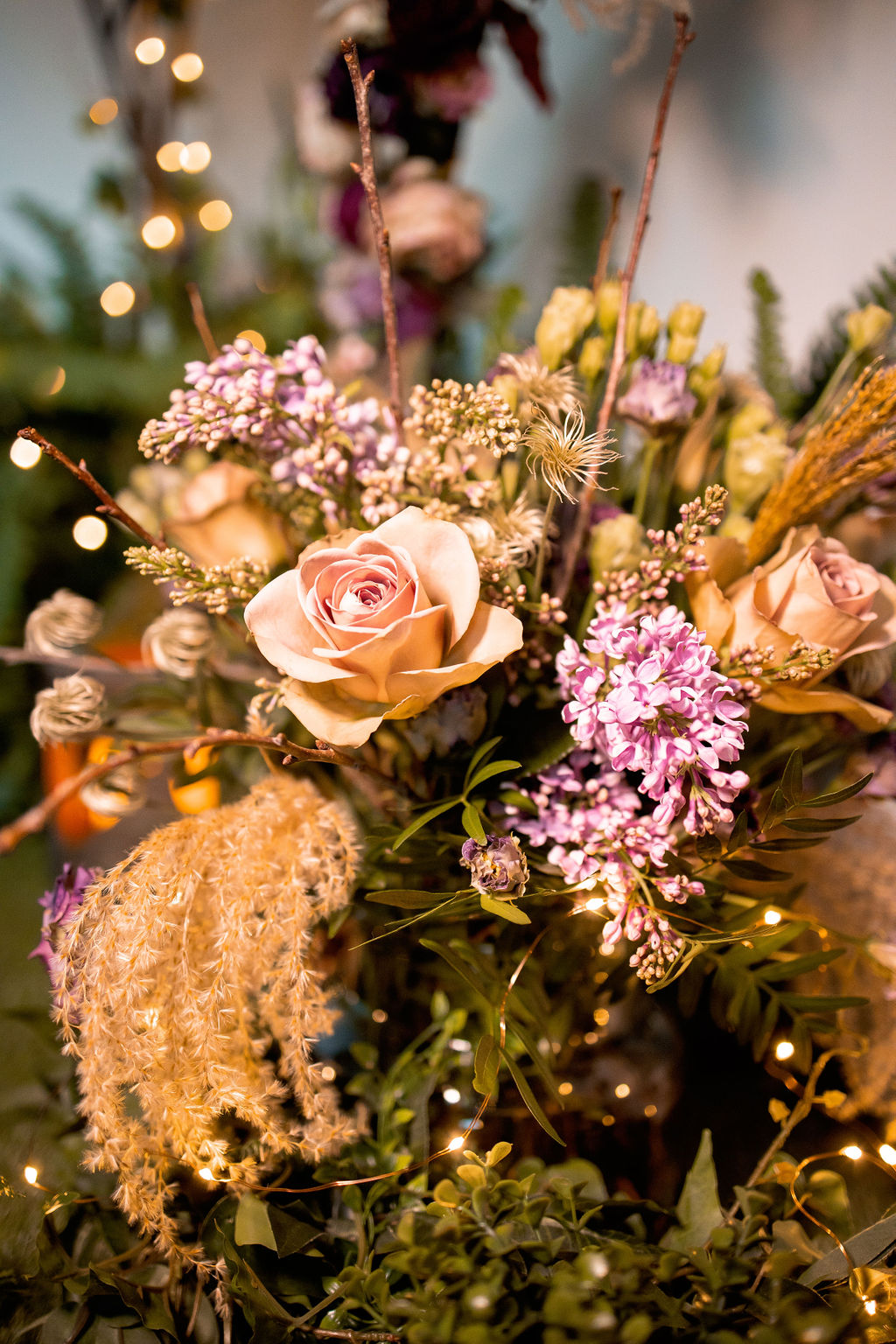 As restrictions lift, instead of you setting it up, our Team will come and transform your home whilst you and your partner are out of the house! These are also great ideas for a romantic date night in lockdown – nobody needs another takeaway and Netflix night!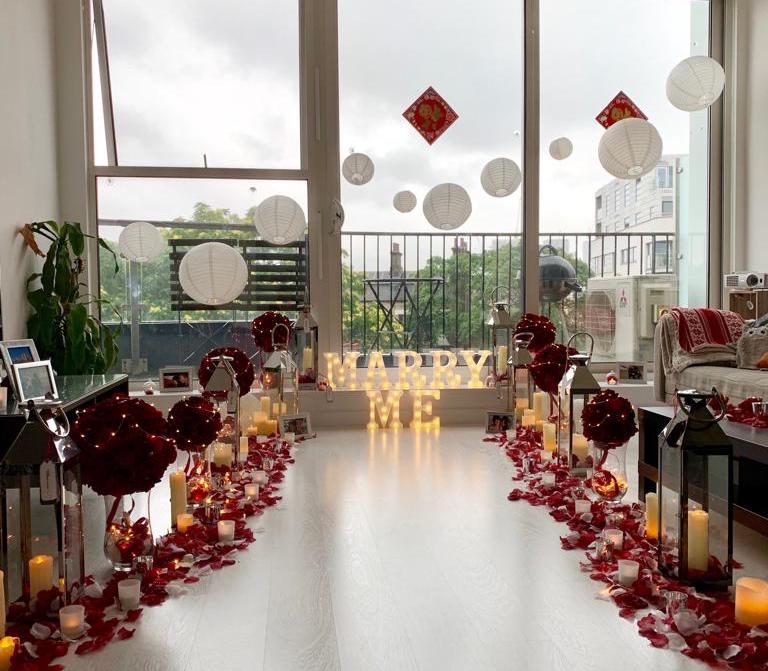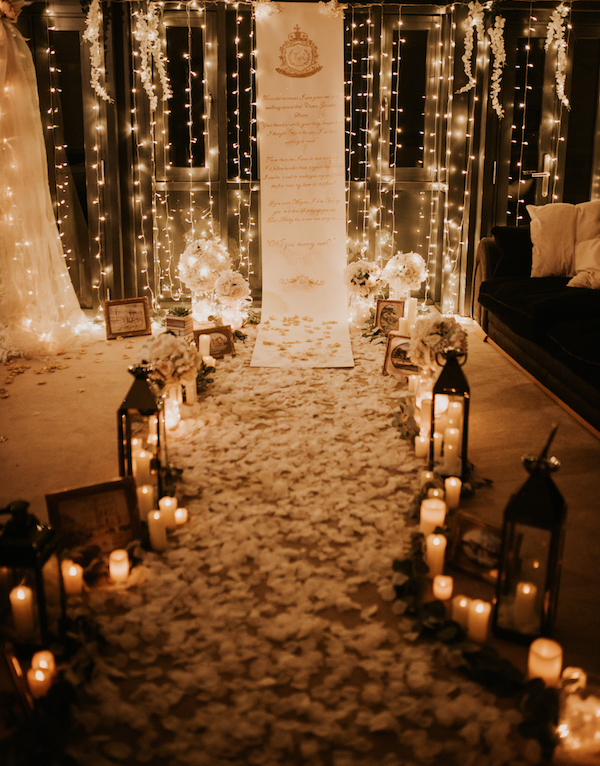 Bring the outdoors in and transform a room into a romantic woodland with hundreds of fresh flowers, trees and fairy lights! Every set up can be completely personalised with photographs, your favourite food and drinks.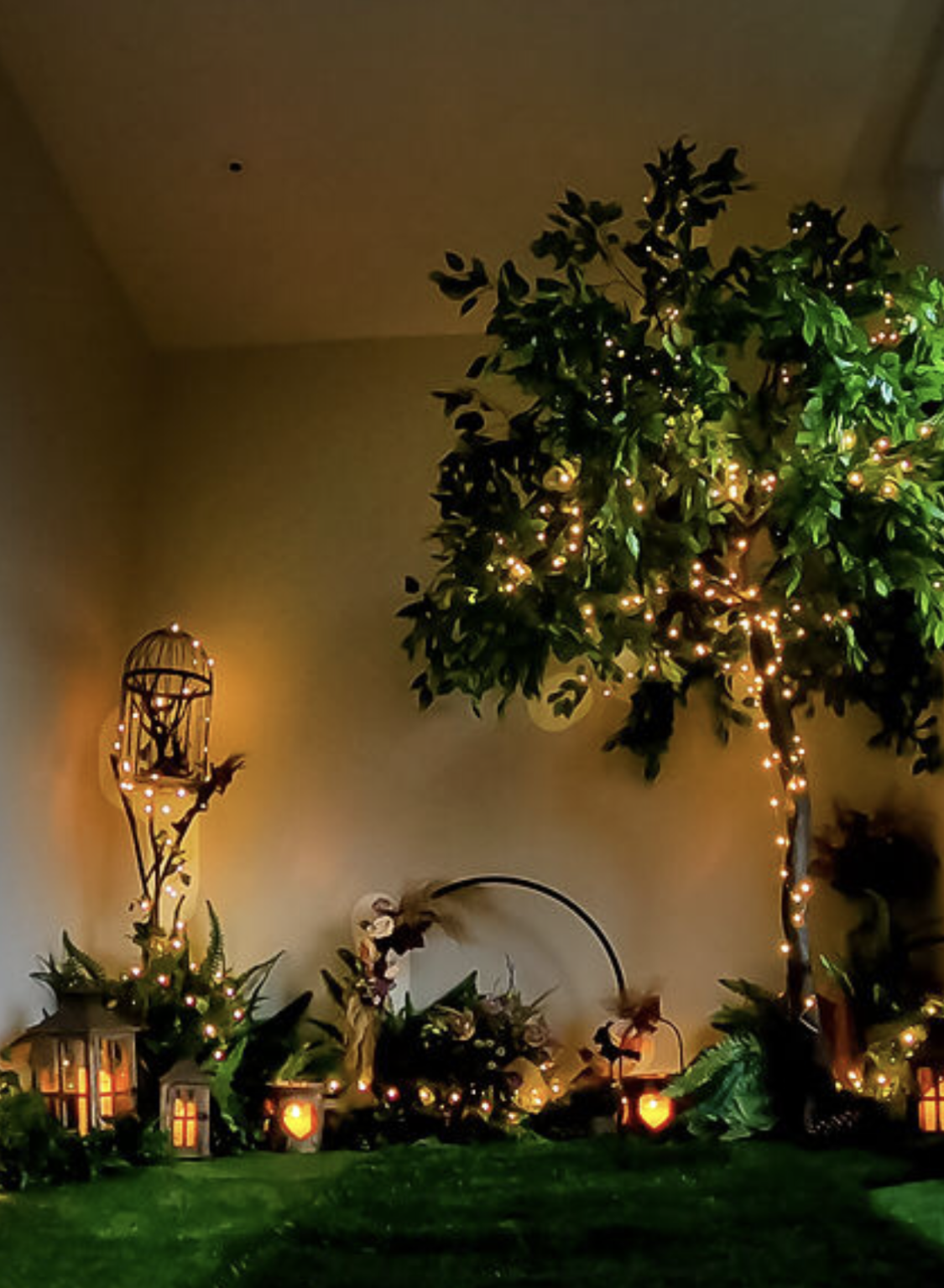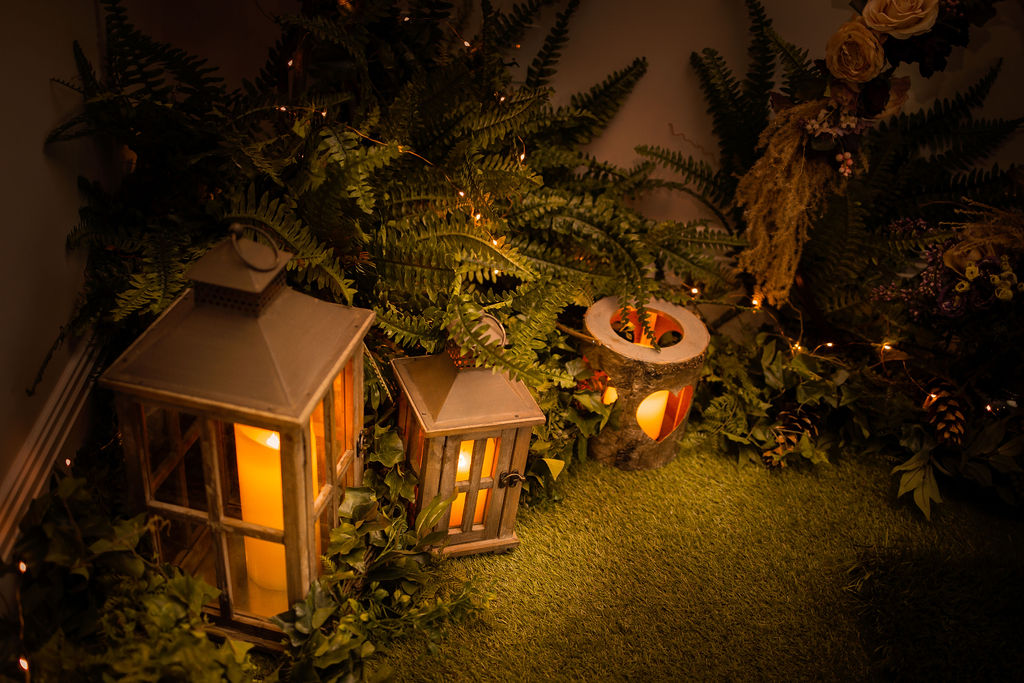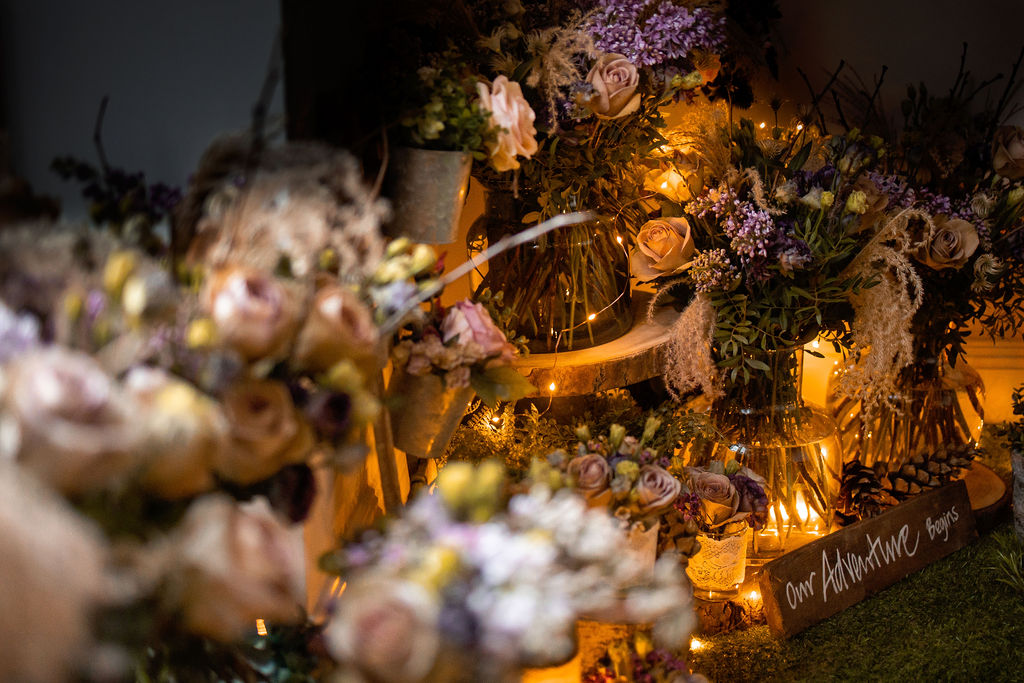 You might think that the last thing you want to do this year is spend even more time at home, but with these incredible set ups, you won't want to leave!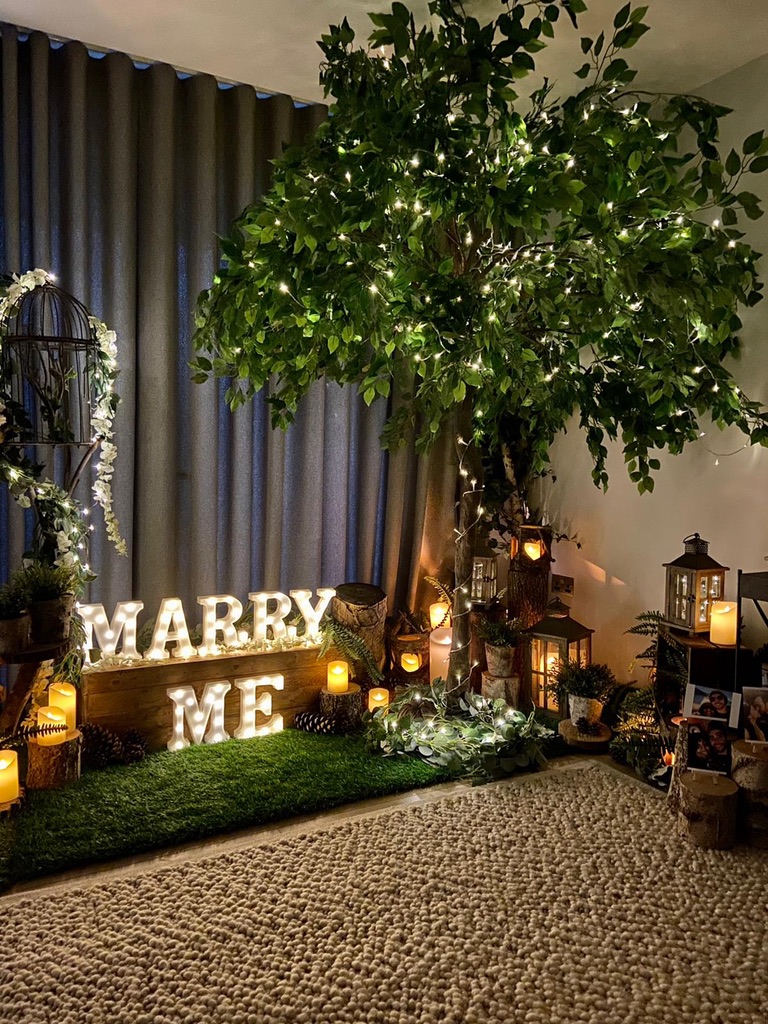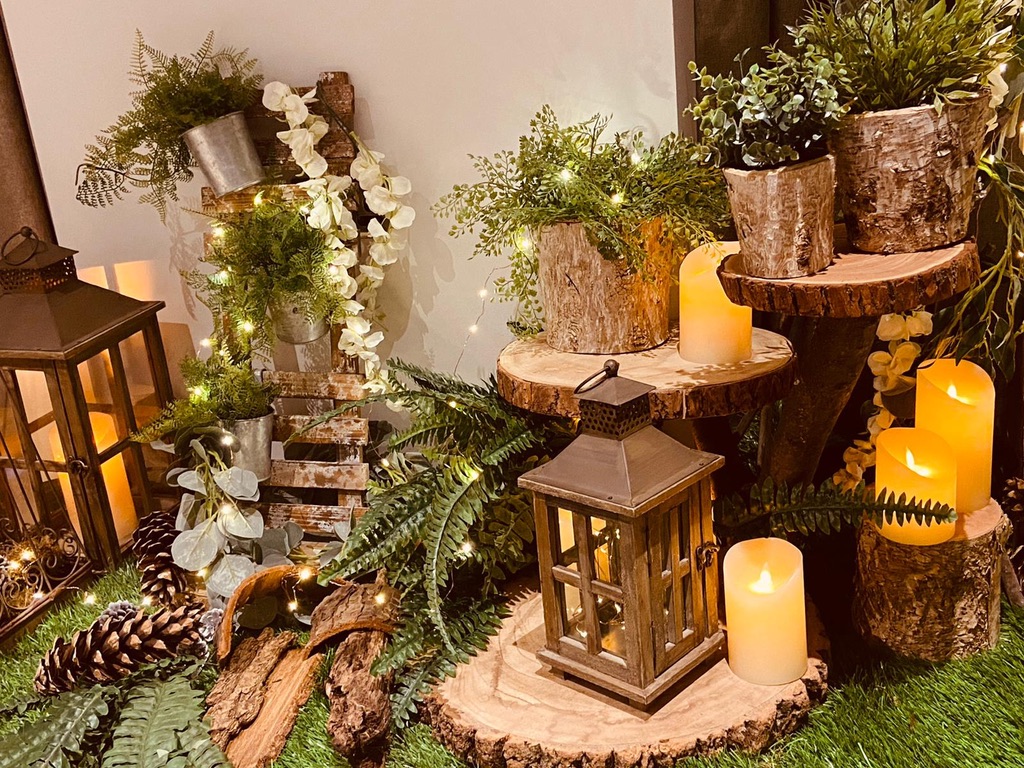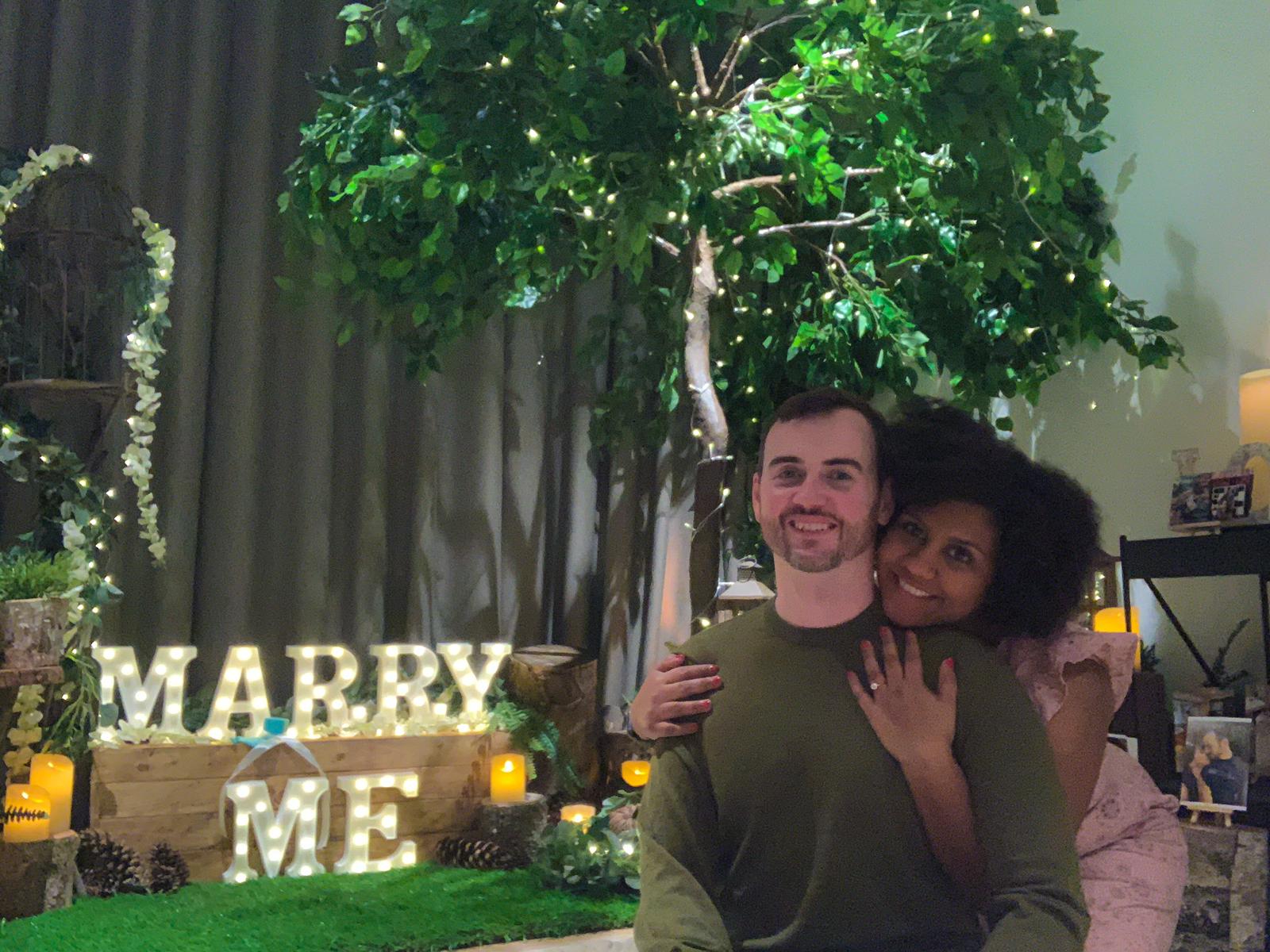 Why not change up your movie nights with and cinema set up in your garden with cosy blankets and pillows, fairy lights, candles and a projector?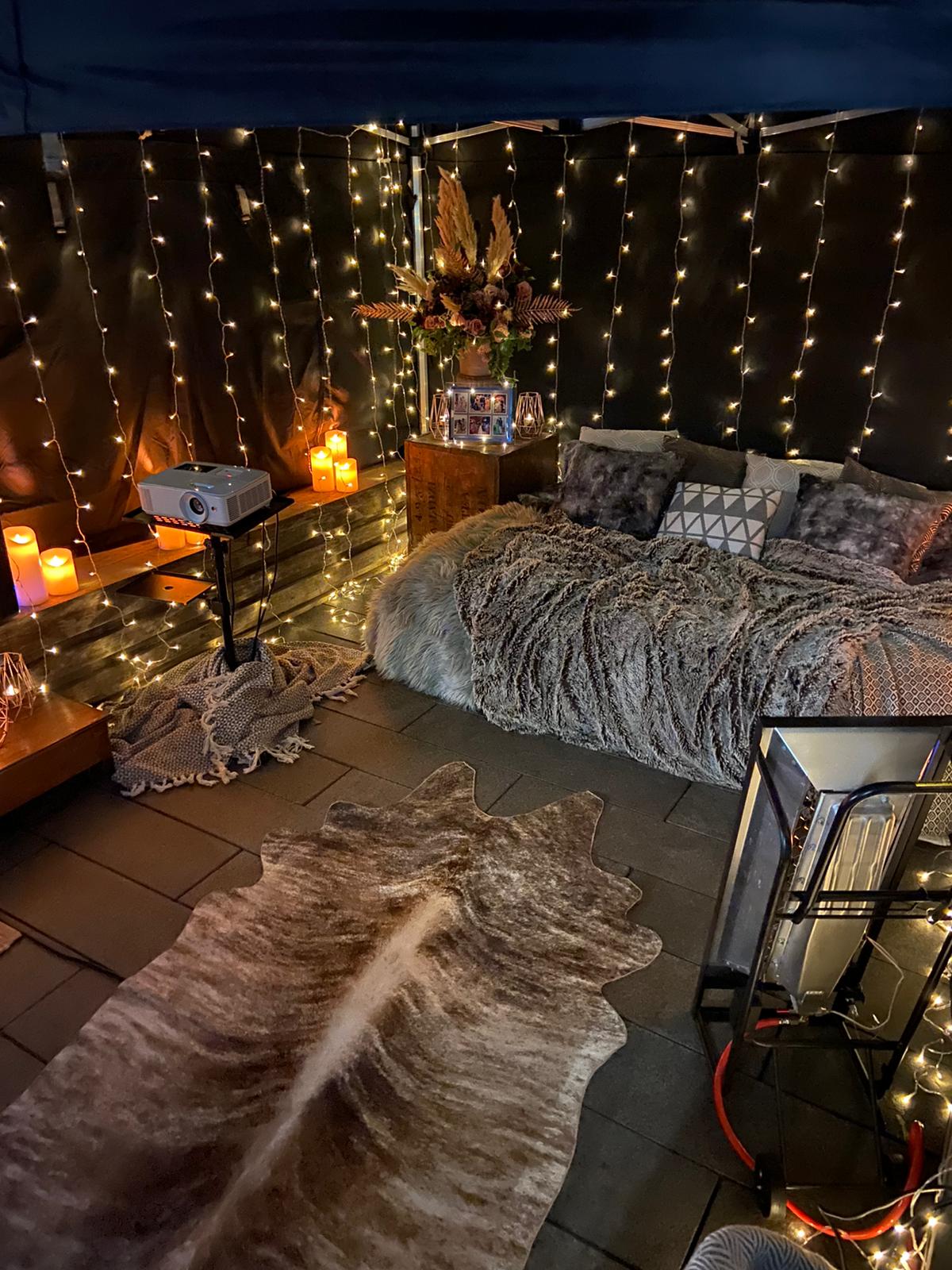 Our Team have been busy this year making sure that even if it's not exactly how you had imagined your proposal or date night, it will still be a moment you'll never forget. At home proposals are just as special, especially after the year we've all had!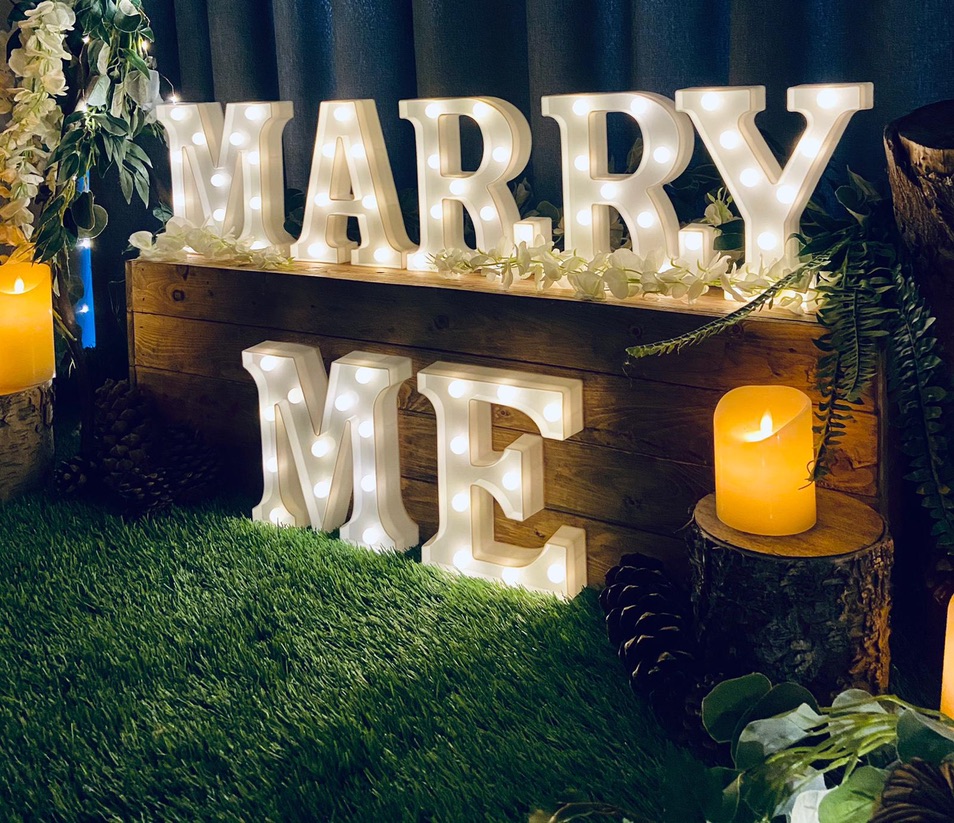 With light at the end of the tunnel now, we can't wait to get back out there!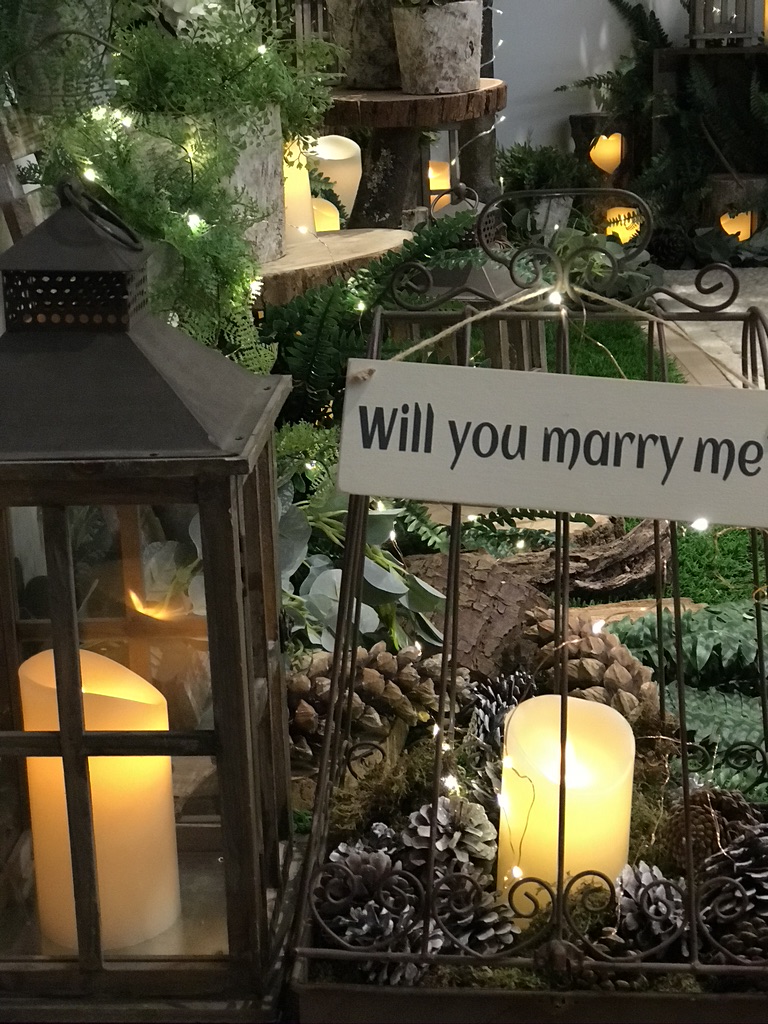 Prop Hire: Dress it yourself
Flowers: Jennie Mann Florist
Event Planner: Amanda Brown
Photographer: Couple of London