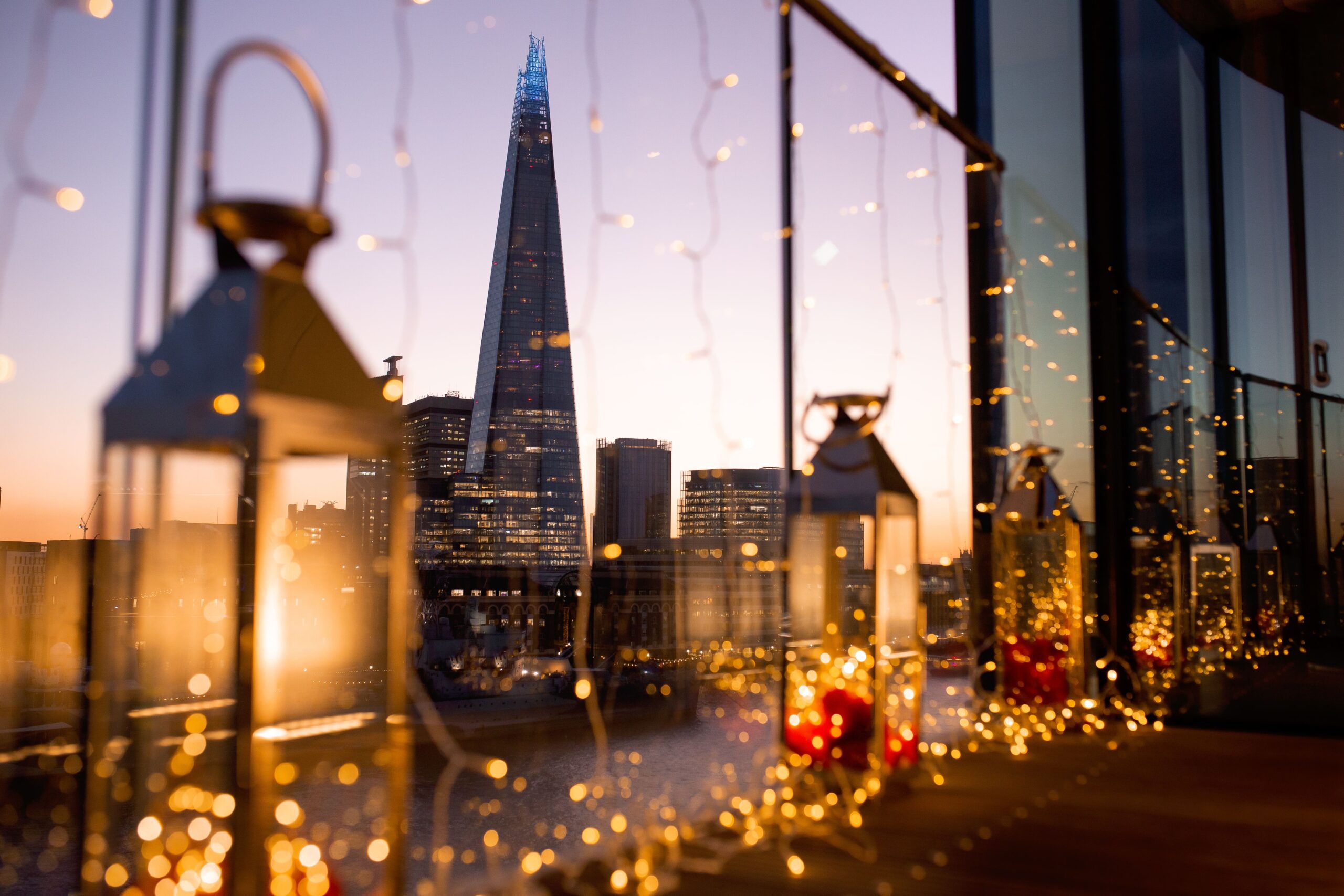 Happy New Year! The One Romance wish you a healthy, safe and hopefully easier 2021! With the UK now in another lockdown and all events postponed until further notice, it's definitely not how we expected to be starting off the year. But we've been here before, and we'll come out the other side. Until then, we've got lots of incredible proposals and events to look back on in 2020! If you're thinking of proposing once all of this is over, this is the perfect time to be inspired.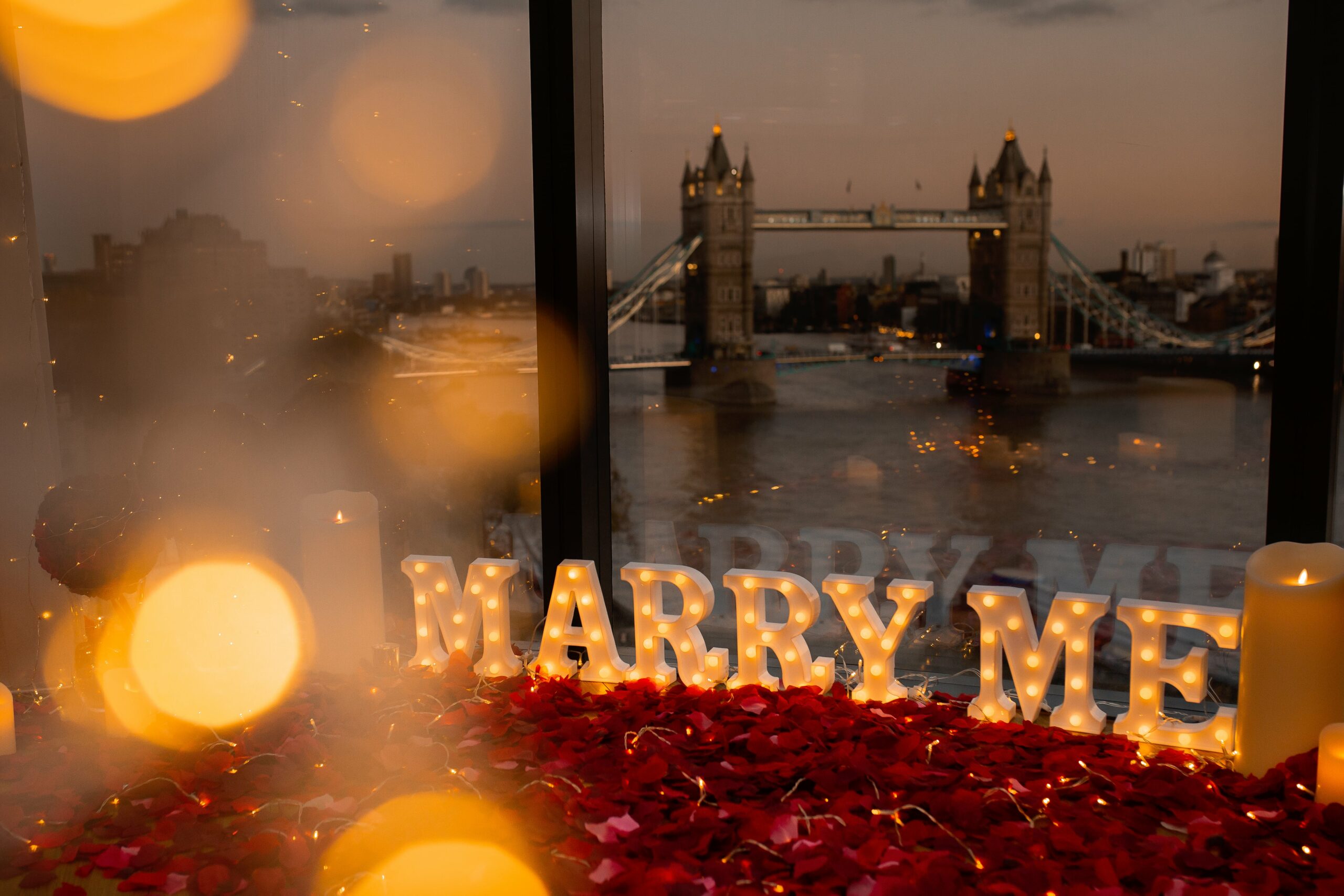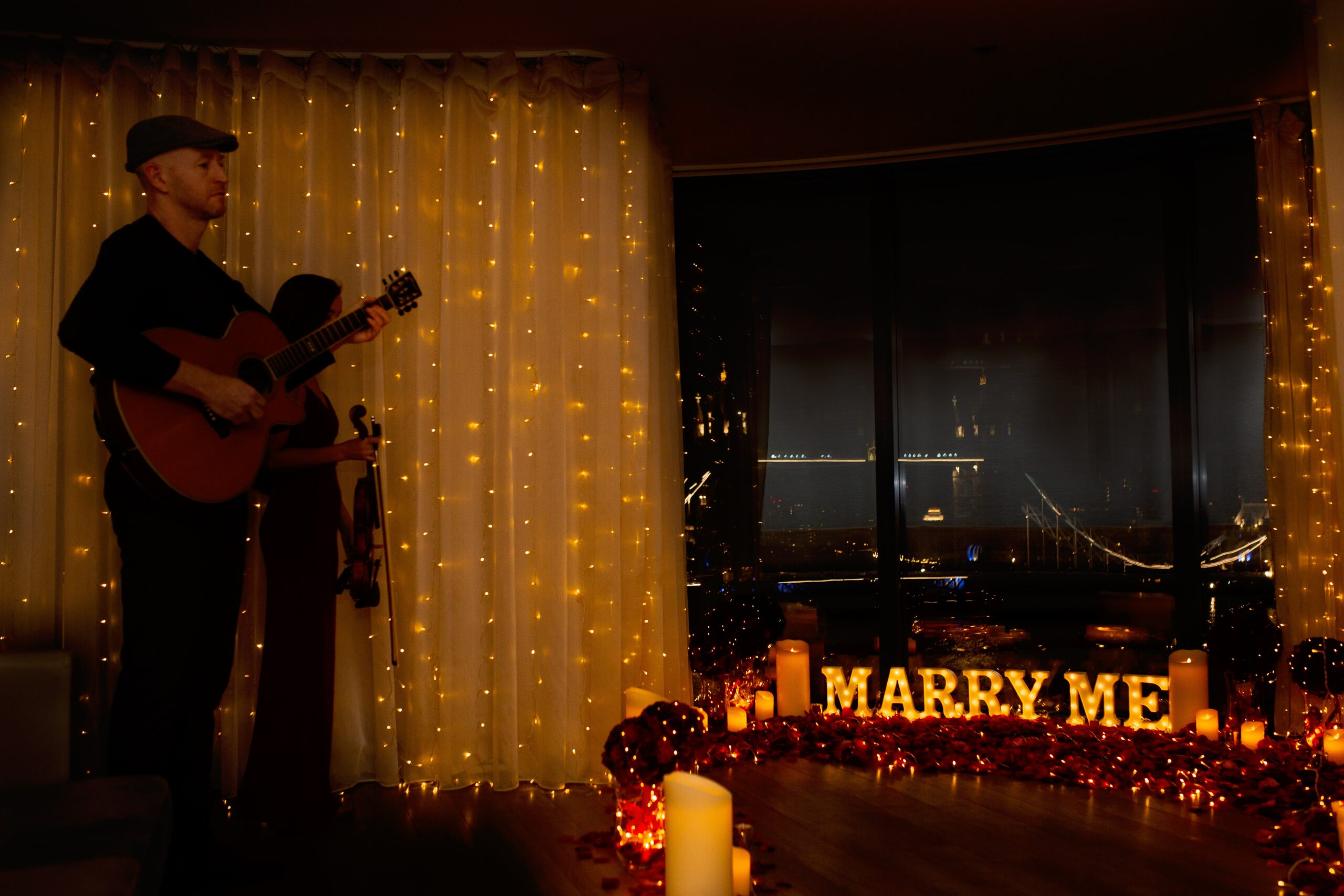 Despite its challenges, 2020 was the year we were busier than ever. There must be something about being locked up with someone for weeks on end, that made our clients realise they were with the one who they wanted to spend the rest of their lives with. We said it before, if your relationship survived through lockdown, it'll survive anything!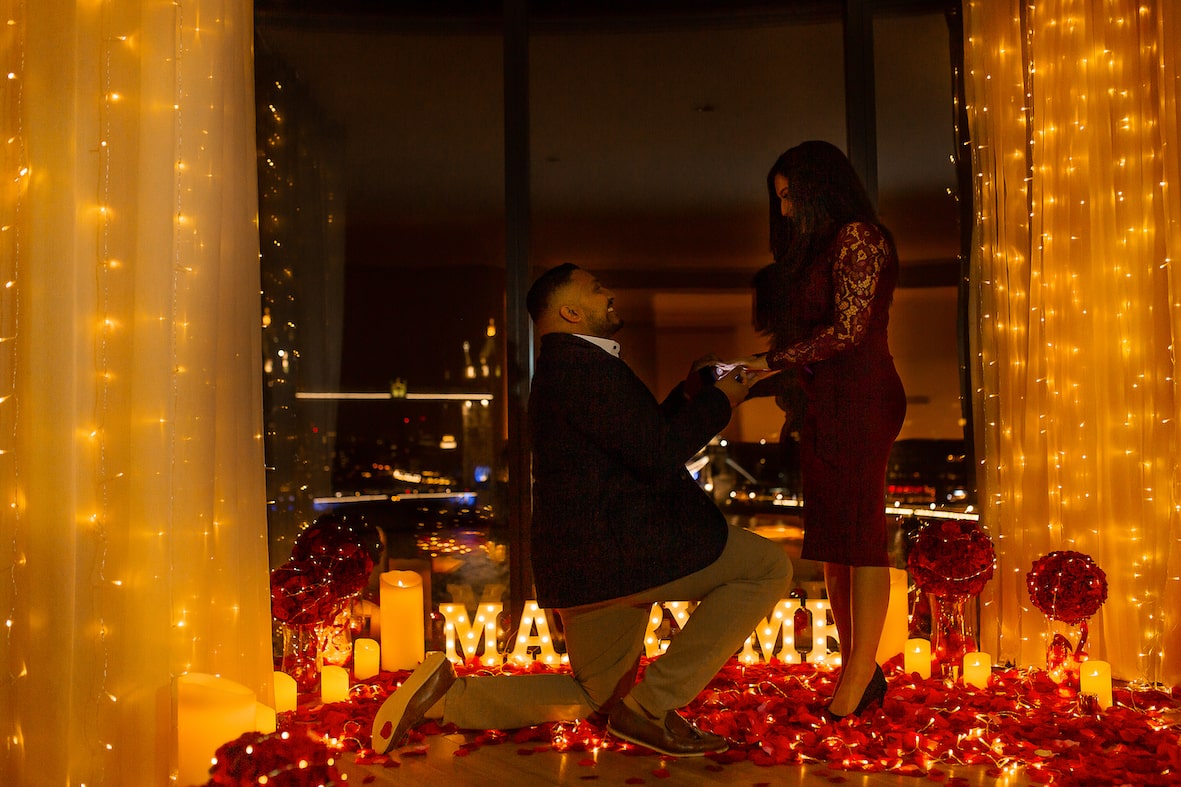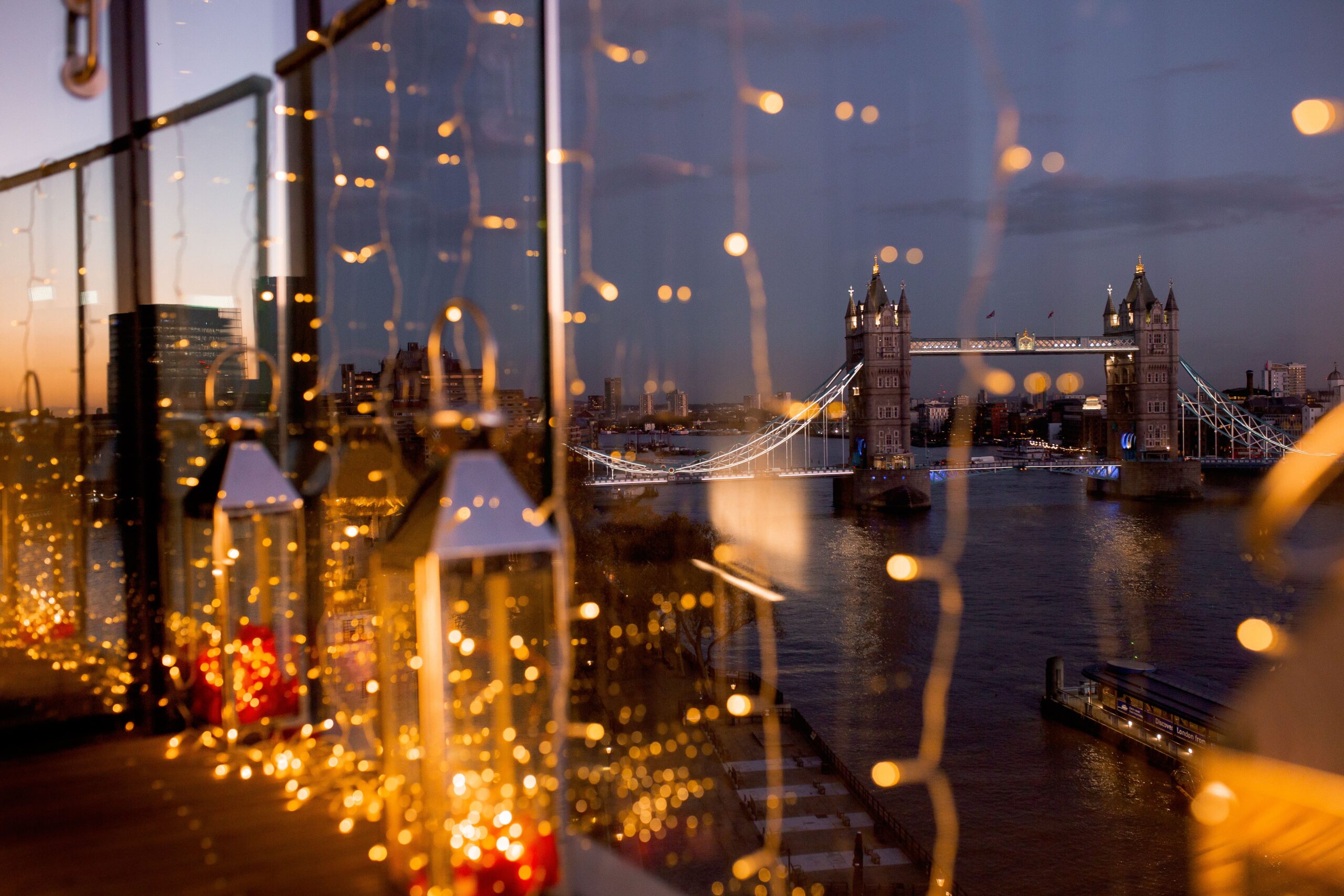 2020 was also the year we started a number of exciting partnerships including the breath-taking Cheval Three Quays. Since starting this partnership in the Summer, unsurprisingly, it quickly became one of our most popular locations. With a range of options for all budgets and stunning views of Tower Bridge and the Thames, it's a great fit for so many of our clients.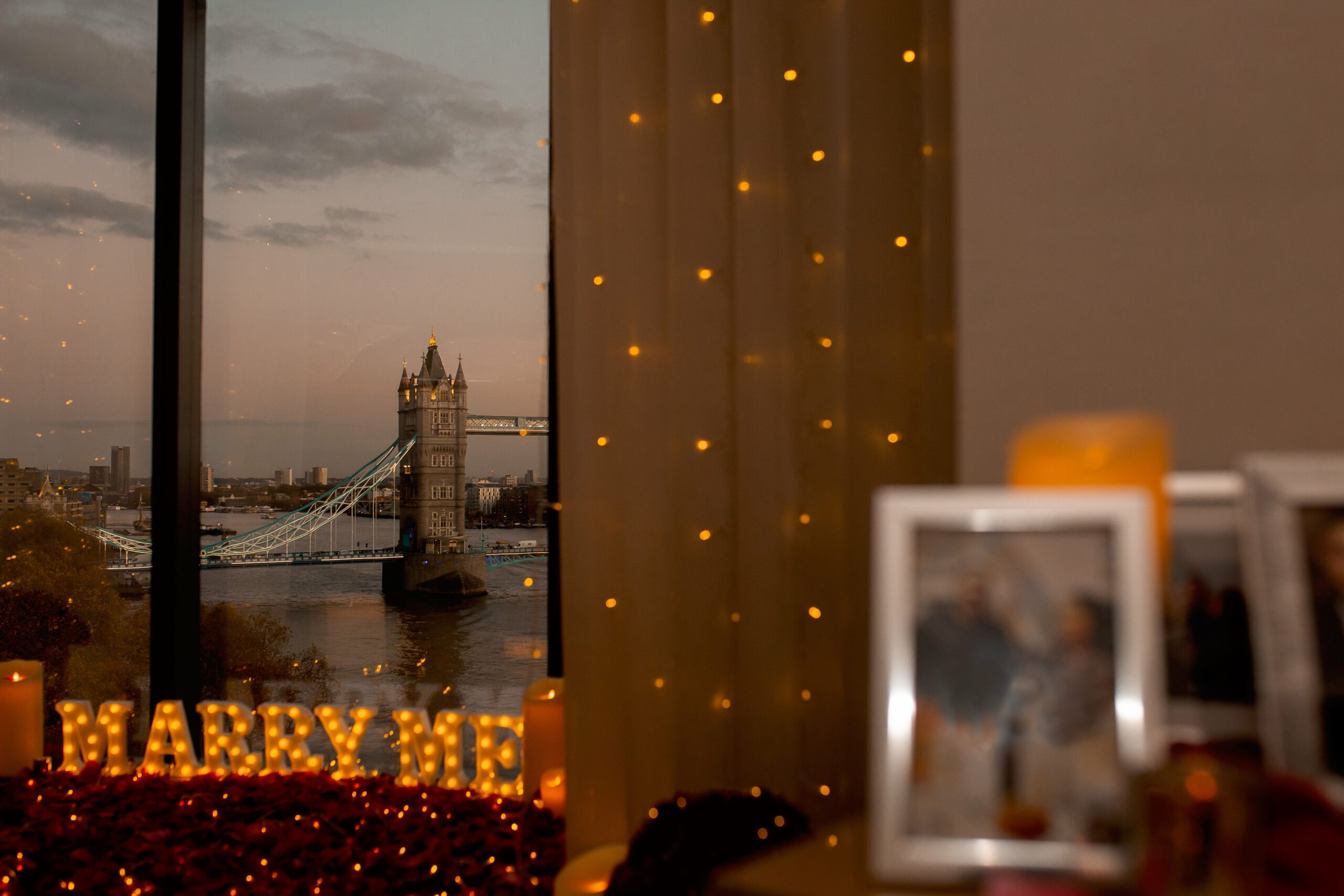 Another venue that quickly became a client favourite was The Swan at The Globe. With its unique and uninterrupted view towards St. Paul's Cathedral, it's the perfect setting for any event. Whether it's a wine tasting event for your date night, a private dinner or even a proposal, it ticks all the boxes.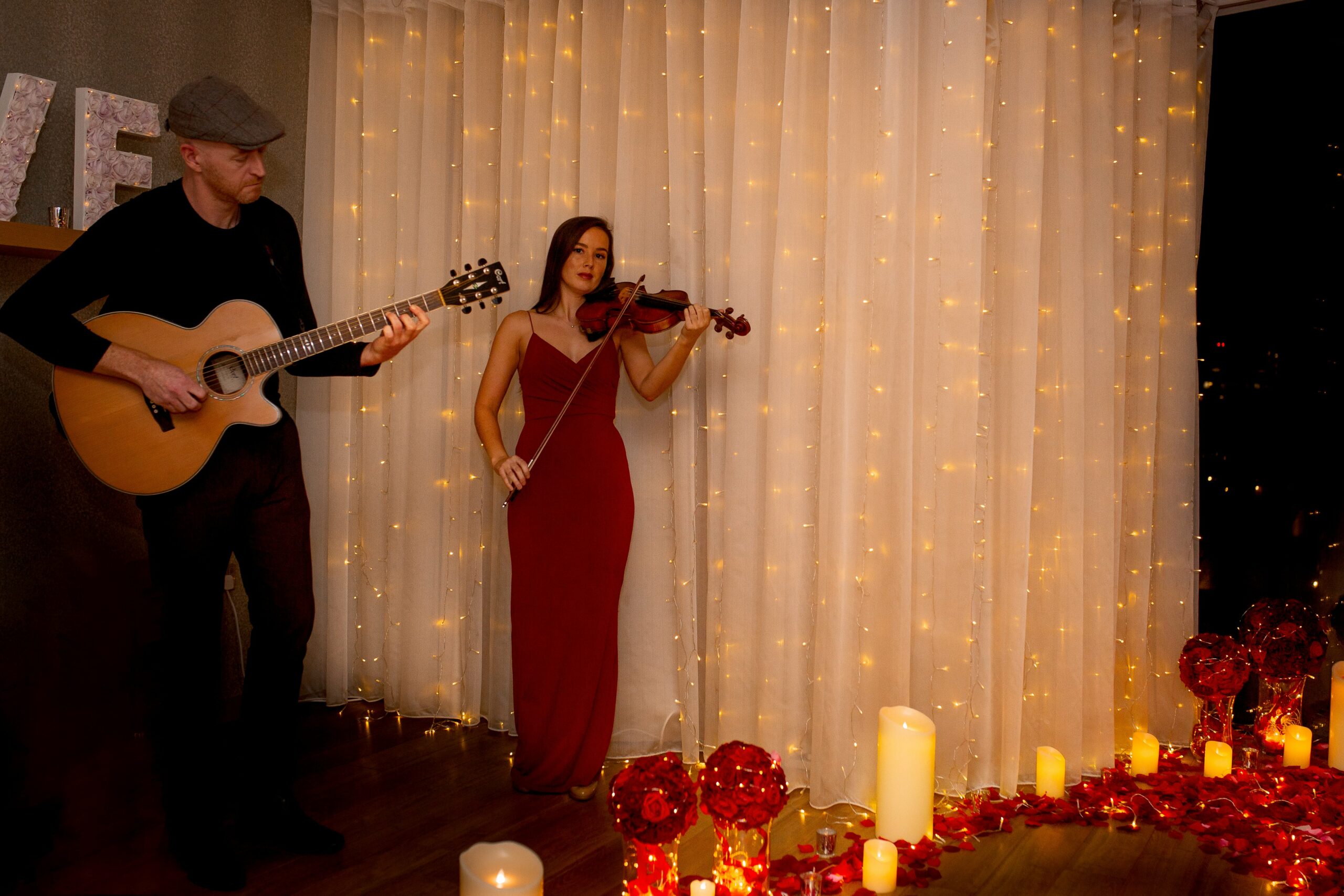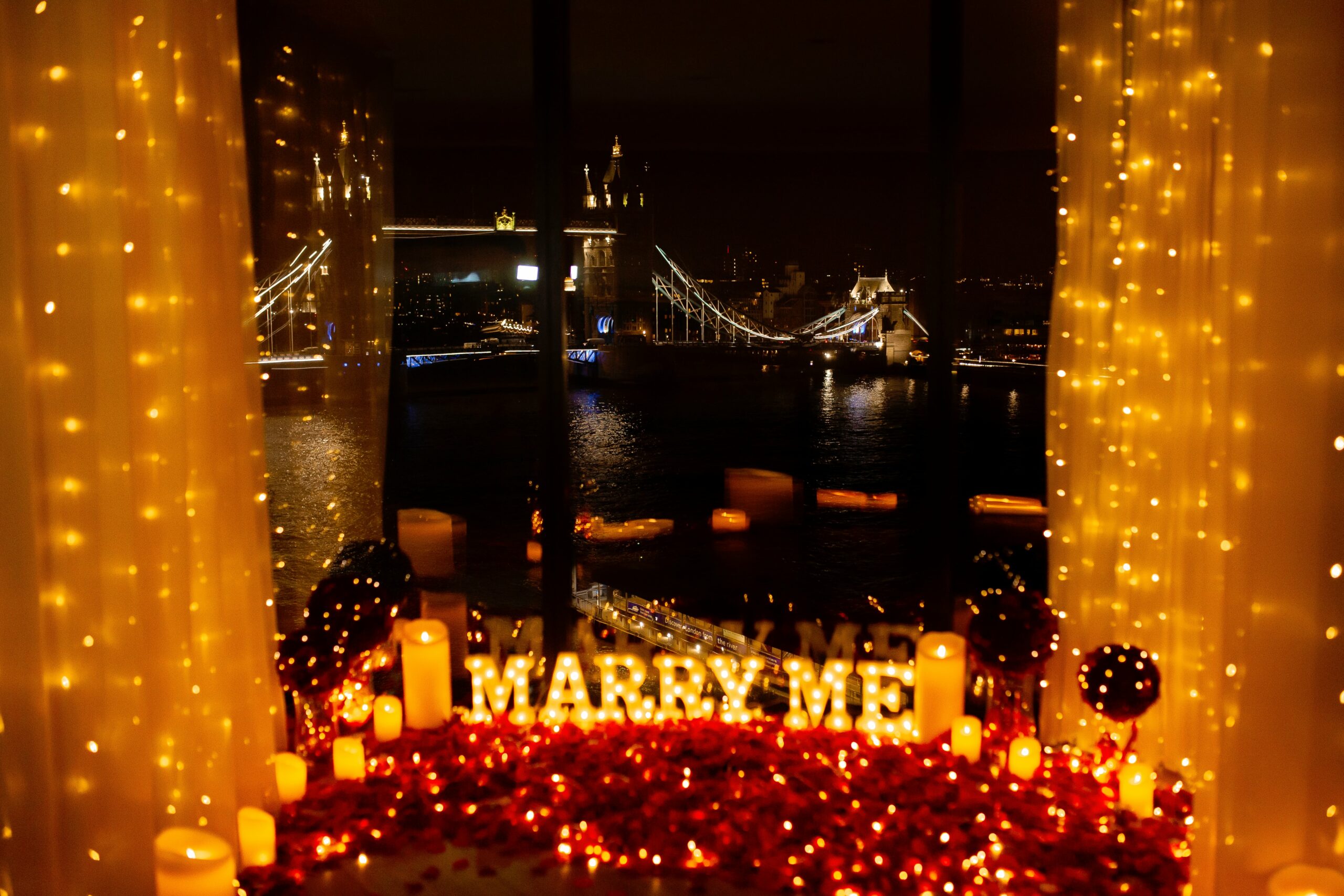 For when the lockdown restrictions were starting to loosen, Battersea Park Bandstand became the perfect setting for COVID safe proposals. With our unbelievable summer weather, for a few hours, you could almost forget that we were in the middle of a global pandemic.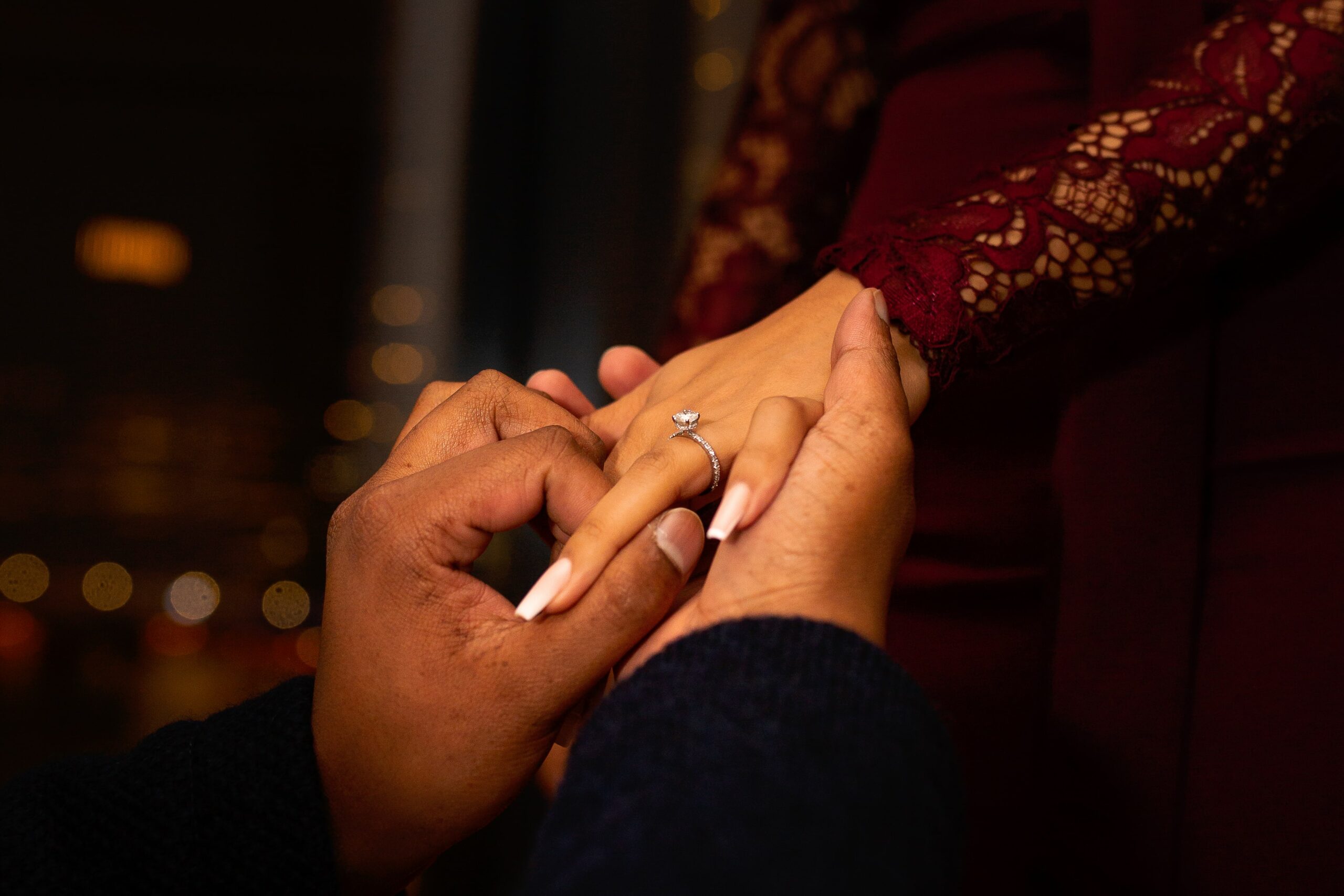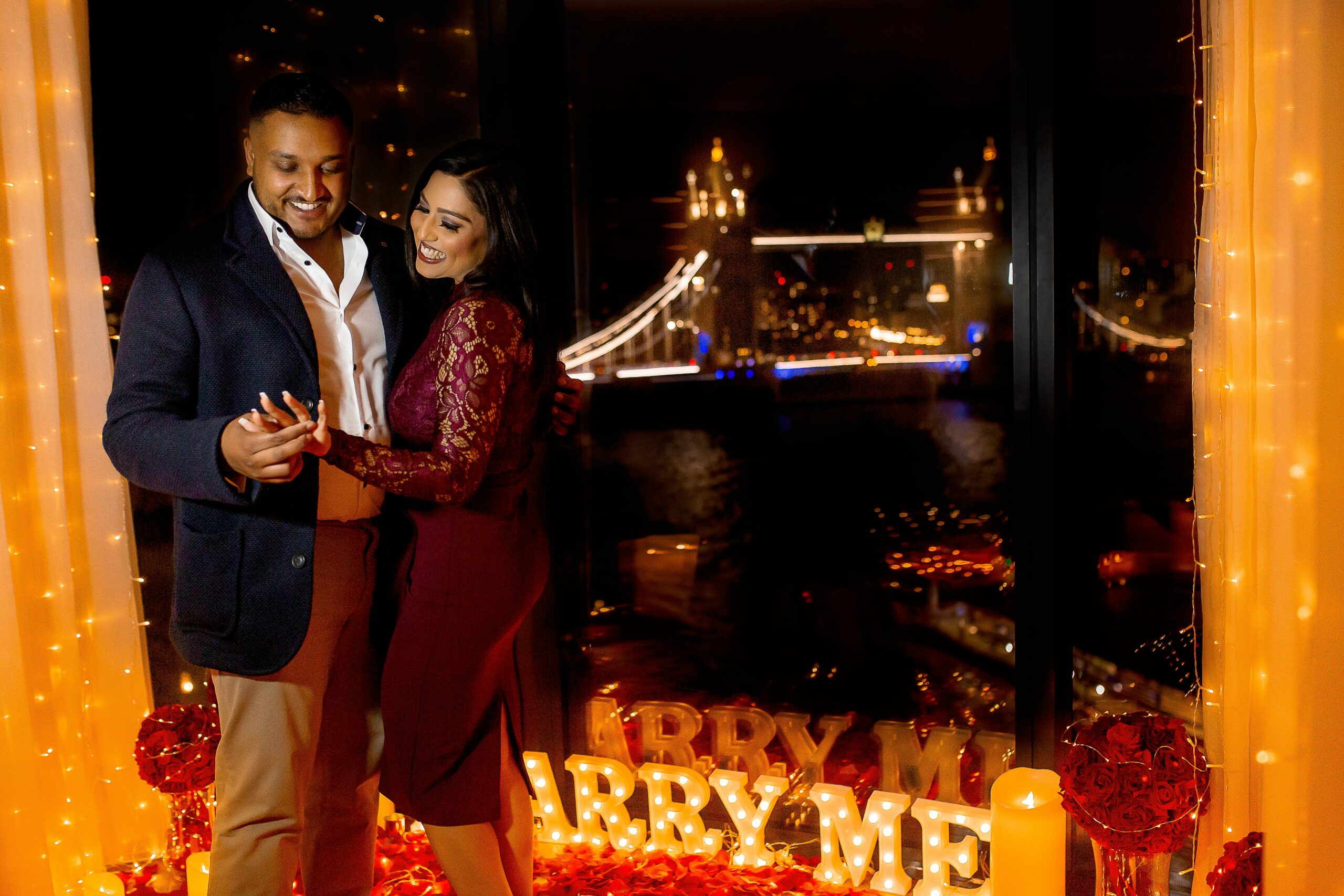 With lockdown in place for the foreseeable future, come back every week for a new proposal or event and be inspired! We can't wait to start working with you again.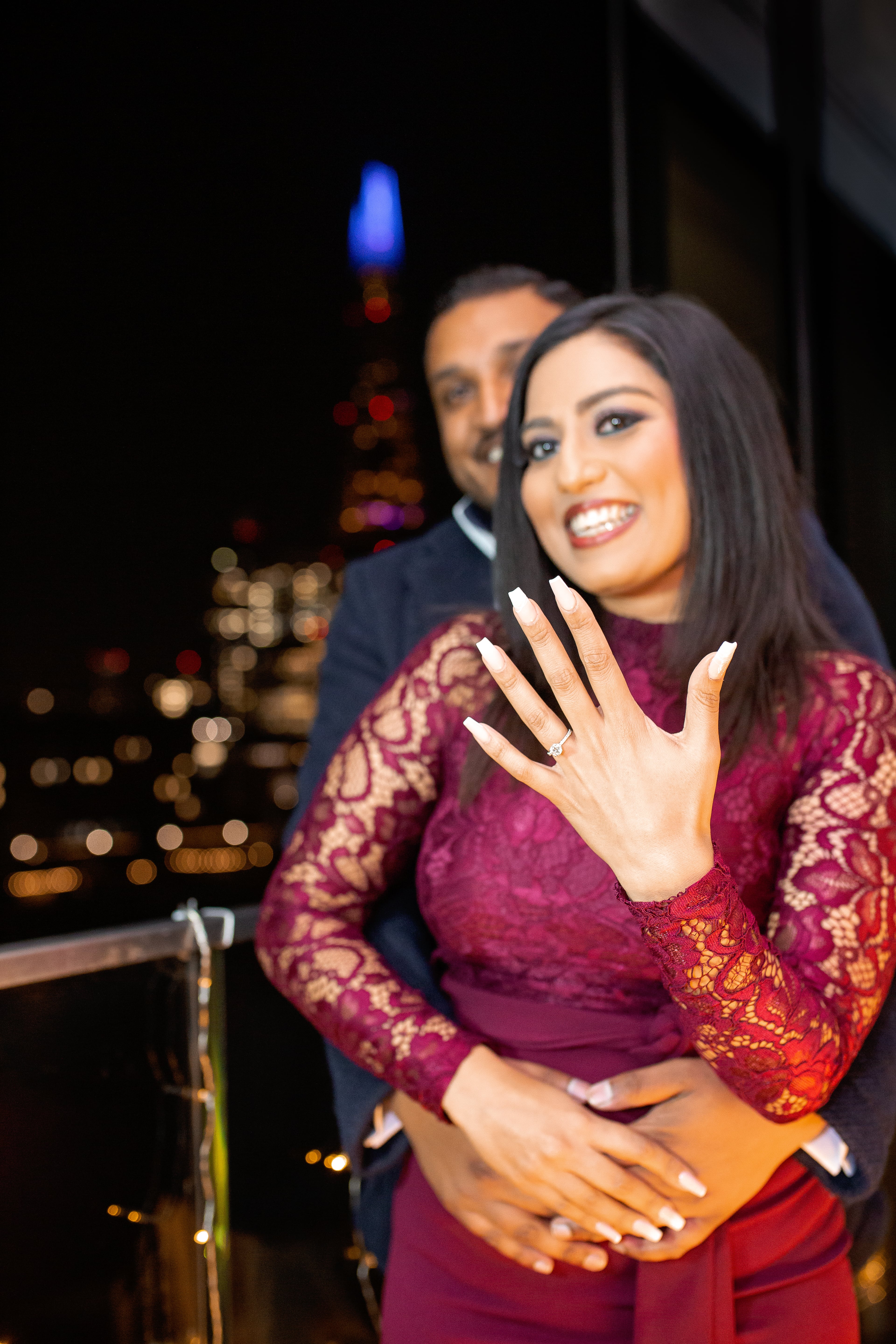 Photographer: Couple of London
Proposal Planner: Amanda Brown